As kids we're drawn to books before we even learn to read, attracted to the crisp pages, colorful images, and hints of hidden worlds captured between the covers. Childhood books strengthen our bonds with the adults who share them with us, turning a nightly reading of Goodnight Moon into a lifelong nostalgic memory. They shape our worldview — I attribute my lifelong love of animals at least in part to the anthropomorphized dogs, cats, and caterpillars in the stories I grew up with. They help us develop crucial skills like silence, imagination, patience, perseverance, and focus; plus, who hasn't tried cooking one of the meals featured in Redwall, or spent hours studying the blurry diagrams in My Side Of The Mountain trying to figure out how to whittle a whistle? (…No? Just me?)
Narrowing down our long lists of childhood favorites to a single title was an agonizing decision, but AdBiblio team members Karli, Mary Beth, Rachel and Will were up for the challenge! Check out our picks below!
1. The Long Winter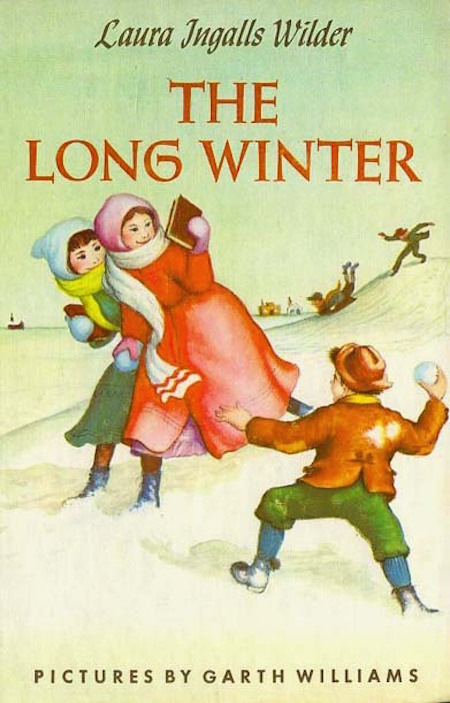 "I first read The Long Winter by Laura Ingalls Wilder in middle school and fell in love with it immediately. There's something so cozy about Wilder's descriptions of being snowed in with her family in 1880 South Dakota, and the illustrations by Garth Williams add the perfect touch of nostalgia. As an adult, I often revisit the story around Christmastime, which pairs perfectly with a heavy blanket and a mug of cocoa. To me, The Long Winter will always represent a sense of cozy reverence for simpler times. It also serves as a wonderful reminder to be grateful for warmth, food and family around the Holidays." – Karli
2. Are You My Mother?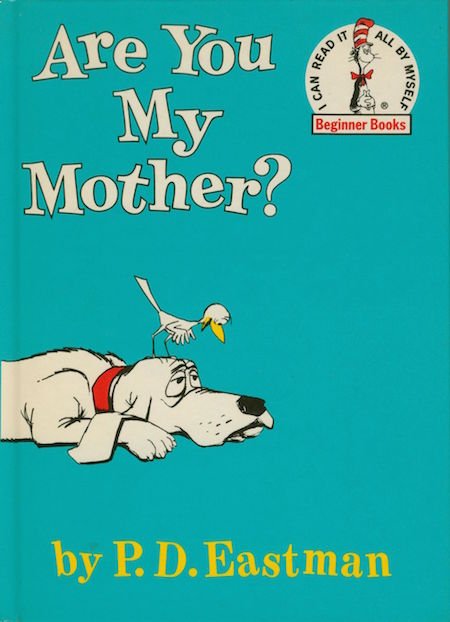 "Are You My Mother? by P.D. Eastman is one of the first books I learned to read so it holds a special place in my heart. I think I read that book to my mom every night for an entire year. Even though I knew the adorable little bird would find its mom at the end, it still made me so happy every time." – Mary Beth
3. The Little Snail Who Set The World On Fire
"There's no image here for The Little Snail Who Set The World On Fire by Emma Ingold Bost because there's almost no proof that this book even exists outside of my own memory (aside from a sole Google search result). I remember this book as a strange fable about a snail, back in the days before snails had shells, who liked to wear boots and smoke a pipe. One day the snail dropped his match after lighting his pipe, and accidentally set the whole world on fire. And… although I don't quite remember the logical jump here… that's why snails now have shells. I will never forget the terror this book inspired in me, the illustrations of the world going up in flames, and my vow to never smoke a pipe." – Rachel
4. A Wrinkle In Time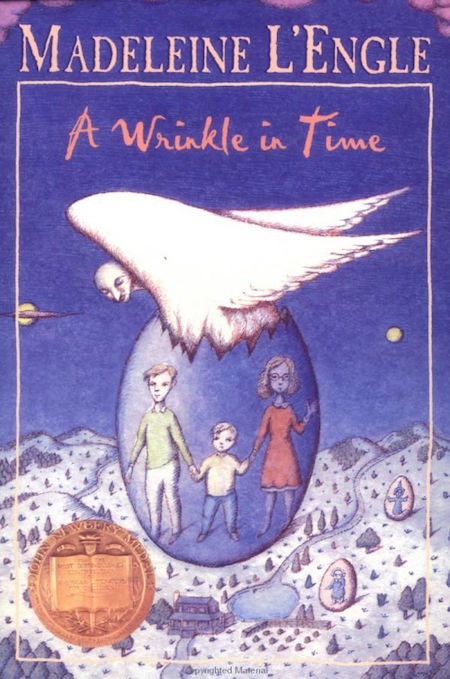 "If ever I'm asked about my favorite books from childhood, immediately A Wrinkle In Time comes to mind. I must have been in elementary school when I read it, but a part of it has stuck with me all of these years. That part? The fifth dimension. Madeleine L'Engle employed the idea of a tesseract that allowed the characters to "wrinkle" through time and space. I remember thinking that was so cool and even telling a future geometry teacher that a straight line wasn't the shortest route between two points (she did not agree). I think on some level, A Wrinkle In Time sparked my continued interest in science and science fiction." – Will
Which book from your childhood inspires the most nostalgia? Tell us in the comments!