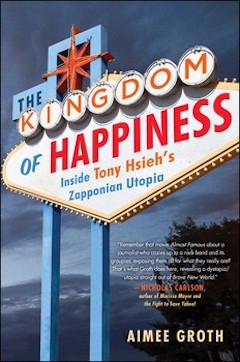 If you've ever wondered whether AdBiblio works for non-fiction titles, look no further than Simon & Schuster's The Kingdom of Happiness campaign. When S&S reached out about promoting this title, we couldn't wait to put our book advertising tools to work!

The Kingdom of Happiness by Aimee Groth is an insider account of Zappos CEO Tony Hsieh's quest to build his own Las Vegas utopia. While living in Zappos corporate housing, Groth had a firsthand view of Hseih's attempt to build a new, socially conscious version of Silicon Valley known as the Downtown Project.
image via womenstrike.org
In honor of the Women's Strike taking place on Wednesday, March 8 for International Women's Day, we've pulled together some of the feminist books that have most inspired our AdBiblio team. Grab one of these great reads to bring to your Women's Strike activities (or to work if you're unable to strike) and stay inspired all day long!
Our passion and primary objective at AdBiblio is raising awareness of your book with the right readers. That's why we developed our custom engagement metrics to measure audience interest and attention, and include them in every end-of-campaign report. While clicks and CTR indicate immediate conversions, these standard metrics don't illustrate the longer-term impact of an ad campaign.
Reaching fans of inspirational, spiritual, and religious books has never been easier. By drawing on the same principles that apply to book advertising campaigns of any genre, AdBiblio's spiritual and inspirational book targeting finds the right readers in the right places at the right time. In our recent blog post about romance book advertising, I talked about the 5 pillars of book targeting: demographics, sites, traits, locations, and parallels. Spiritual and religious titles can leverage these same complementary approaches to identify optimal readers.
One of our favorite book advertising innovations here at AdBiblio is our proprietary Lexicon Targeting. Lexicon Targeting uses custom sets of words and phrases to identify uniquely relevant online content. When you're promoting a niche book, particularly one that already has or appeals to a cohesive fan base, these word and phrase lists are an especially powerful way to zero in on topical articles and websites. Titles related to a popular book series, TV show, movie, comic, board game, or sports team are all prime candidates for Lexicon Targeting. Our team recently had a particularly fun time curating the set of words and phrases for a collection of Star Wars titles from ABRAMS.
With Valentine's Day right around the corner, the AdBiblio team has love on the brain! And while we love helping promote titles from all genres, romance novels hold a special place in our hearts. Often overlooked by literary reviewers and publications, romance is nonetheless one of the top-selling genres year after year. Romance books also tend to feature some of the cleverest titles, the steamiest cover art, and let's be honest: in what other genre could we get away with using the call-to-action text "Mount Up"?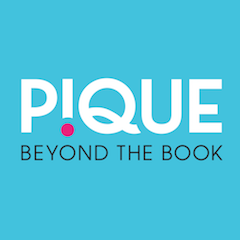 After harnessing the power of AdBiblio Proximity Targeting to draw pop culture fans to their NYC Comic Con booth in October, ABRAMS decided to use another proximity campaign in November to promote their new YA book community, Pique. With YA fans flocking to Charleston, SC for YALLFest, the world's largest YA book festival, the timing couldn't have been more perfect!
Thousands of passionate readers travel to YALLFest each year to meet their favorite authors, attend star-studded panels, and celebrate with new friends. In a nutshell, it's the perfect place to reach a community of hard-core YA enthusiasts. And now the fun can continue year-round with Pique's author interviews, behind-the-scenes insights, chapter teasers, giveaways, and more!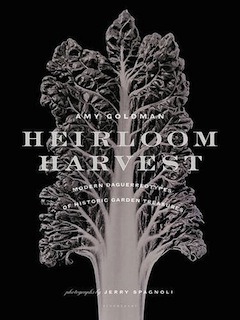 With thousands of books being published and marketed each year, it's difficult to make yours stand out. This is why we created The Chaser Ad, which follows the classic marketing "rule of 7" – a potential buyer needs to "hear" the advertiser's message at least 7 times before they take action. We were thrilled to be able to use the chaser ad in a recent Bloomsbury campaign to help stretch the interest for Heirloom Harvest: Modern Daguerreotypes of Historic Garden Treasures by Amy Goldman. The campaign resulted in an impressive performance, and is a perfect example of the impact of the chaser!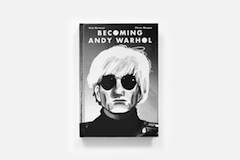 Proximity targeting. You've probably heard this from me several times in the last couple of weeks, and how excited we are (truly, we're all so stoked) about this innovative new way in which we reach readers in real time in the real world (you can read more about it here!). And now, we're sharing how we used this technology to reach a particularly niche audience – pop culture fans!
From award winning and New York Times bestselling author Nick Bertozzi and artist Pierce Hargan, Becoming Andy Warhol depicts the career progression and life of the remarkably talented and ingenious artist Andy Warhol. Considering Warhol was the man who invented Pop Art, it makes sense that pop culture geeks and fanatics at New York City Comic Con would be the perfect audience for this graphic novel!
So, using real time data through our proximity targeting, we helped ABRAMS promote Becoming Andy Warhol to New York City Comic Con attendees at the Javits Center!
We've been working hard on bringing the latest cutting edge ad tech to book publishers, and are thrilled to announce our new Proximity Targeting campaigns! Proximity targeting, also known as geo-fencing, lets you reach readers based on the places they go in the real world.
Using real-time GPS and latitude / longitude data, we can serve ads to readers through mobile apps while they are in a specific place at a specific time – like browsing inside a Barnes & Noble or a library. The same tools can also find people who have recently visited these locations. For example, if you wanted to promote a weight-loss cookbook, we could help you reach readers who have recently been to gyms, yoga centers, health food stores, juice bars, and more!