Eleanor Herman's new YA Fantasy novel, Legacy of Kings, is the first in a new series, and also the first book to ever incorporate the "Digital Oracle" via Twitter. According to Publishers Weekly, the Oracle is actually a "bot," which is pre-programmed to respond to Twitter questions/comments posted to @HarlequinTeen, using the hashtag #asklegacyofkings.
With 100 potential responses, the Digital Oracle is essentially a literary Magic 8 Ball devised to increase reader engagement. Since the bot's responses are written by Herman herself, the "premonitions" provide continuity between the text and social media. As the story incorporates elements of Greek Mythology and History, the Oracle aptly includes wisdom from well-known literary figures like Poseidon, Apollo and Athena.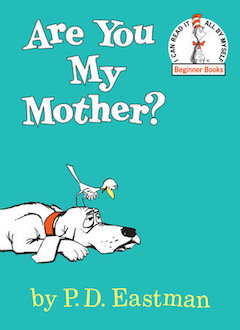 As kids we're drawn to books before we even learn to read, attracted to the crisp pages, colorful images, and hints of hidden worlds captured between the covers. Childhood books strengthen our bonds with the adults who share them with us, turning a nightly reading of Goodnight Moon into a lifelong nostalgic memory. They shape our worldview — I attribute my lifelong love of animals at least in part to the anthropomorphized dogs, cats, and caterpillars in the stories I grew up with. They help us develop crucial skills like silence, imagination, patience, perseverance, and focus; plus, who hasn't tried cooking one of the meals featured in Redwall, or spent hours studying the blurry diagrams in My Side Of The Mountain trying to figure out how to whittle a whistle? (…No? Just me?)
Narrowing down our long lists of childhood favorites to a single title was an agonizing decision, but AdBiblio team members Karli, Mary Beth, Rachel and Will were up for the challenge! Check out our picks below!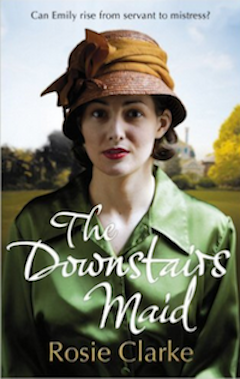 image via greatbritishreads.com
Anyone who truly knows me is aware of my obsession with British culture. So much so, that a picture of the royal family hangs on my work wall. And today, my fixation with people like Kate Middleton and The Crawleys converges with my other obsession: books. AdBiblio has just launched a campaign with Penguin Random House UK to help promote their GREAT BRITISH READS!
Here's a look at four of the featured books that are perfect to dive into this summer. Preferably while knackered on the beach.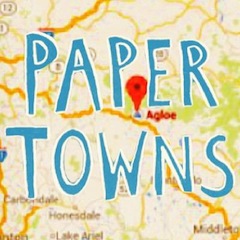 This past weekend, PAPER TOWNS, the most recent and much-anticipated adaptation from YA author John Green finally hit theaters. We do a ton of YA book advertising here at AdBiblio, and I'm always blown away by how many of them get turned into films. It's never an easy task to take our beloved young characters, in all their flaws and glory, out of a book and onto a screen, but there have been the few which didn't disappoint. So, after a long hour of lists, flipping coins and a Magic 8 Ball or two, I finally settled on my top 12.
image source: fictionsoutheast.org
In honor of July 4th, we've highlighted four of our favorite classic American authors, as well as some of our new favorites! These wordsmiths continue to leave their mark with readers all across the US, and we're excited to share some of our favorite quotes from them now.
Happy Birthday, America!
Image Credit: Read Local NC
Durham's inaugural Read Local festival last weekend proved that local books are as integral to our city's cultural fabric as local food and local businesses. And it was a blast!
Friday's Cookbook Rodeo kicked off the weekend, followed by an author dinner on Saturday night, and culminating on Sunday with an exhibition of local authors, publishers, booksellers, and service providers at Durham's Central Market.
Romance novels can be an emotional roller coaster (at least they are for me!) and it's one of the reasons why I love picking the brains of authors in this particular genre. What's it like to actually write about this crazy little thing called love? International Bestselling Author Bernadette Marie definitely knows, and she shared more with me about her life as a successful romance author when I met her at the IBPA Conference in Austin, Texas. Her series The Keller Family has graced bestseller charts since its release in 2011, along with her other series and single title books.
Read on for more about Bernadette Marie and why she always promises Happily Ever Afters…
Image Credit: BookHive
This year AdBiblio was lucky enough to head out west and attend the San Francisco Writer's Conference. It was an absolute blast, and in addition to meeting all the inspirational authors, we had a great time getting to know the other exhibitors.  Across the way from our booth was BookHive, a company which offers online focus group research for authors who want to test unfinished manuscripts in target markets. I had the opportunity to chat more with its founder and 'QueenBee', Jennifer Bowen!
Read on for more about Jennifer and BookHive, plus an exclusive BookHive coupon code!
Image Credit: Rachel McGorman
For a first-timer, London Book Fair gives the kind of adrenaline rush you'd expect from something like Coachella — just at a much lower decibel level. There are more people here than I could meet in a year, much less three days.
Image Credit: Nic Taylor, flickr
Last week, Amazon's new "Prime Now" 1-hour delivery services became available to all Manhattan residents after a two month test in select Manhattan neighborhoods.
On Twitter, customers are calling Prime Now "Awesome," "Great," "Amazing" and a "game changer."
Prime Now includes book delivery and some members of the literary and retail community worry that this new service will hurt local and independent bookstores.