As we kick off a brand new year, we're also looking back at trends and learnings from 2022 that we can carry forward into 2023. These are the 2023 book advertising trends we encourage publishers and authors to leverage for the strongest campaign performance:
Video Ads
PreRoll video campaigns have continued to prove their efficacy in 2022, and we fully expect this trend to carry into 2023 and beyond. With a whopping 0.60% benchmark CTR, we can see just how much readers love to connect with video campaigns. And if you're holding back due to a lack of video creative, let our in-house design team help! Video creative design starts at $1.5k and is well worth the investment if you're trying to drive the highest possible CTRs.
2023 is also a perfect time to start thinking of video beyond desktop and mobile devices. Connected TV ads get your book directly on the biggest screen in the house. CTV ads run across streaming channels including Hulu, Amazon Prime, The CW, Sling, Disney, CBS, ABC, SyFy, FOX, Tubi, Crackle, and more!
Proximity Targeting
Proximity targeting reaches your readers in real-time, in the real world. And there are no limitations on the kinds of locations we can reach for you: from bookstores and libraries to comic cons and literary events to sports stadiums to travel hubs to wherever else your readers like to go.
During previous years of COVID lockdowns, real-world targeting wasn't always the most effective strategy. However, as we saw things slowly begin to open back up over the course of 2022, we saw increasingly strong performances from our proximity campaigns. Going into 2023 we're encouraging book advertisers to bring this type of targeting back into your regular media plans. With recent ads regularly outperforming our benchmark of 0.18% CTR, you can expect strong performance!
Diverse Audiences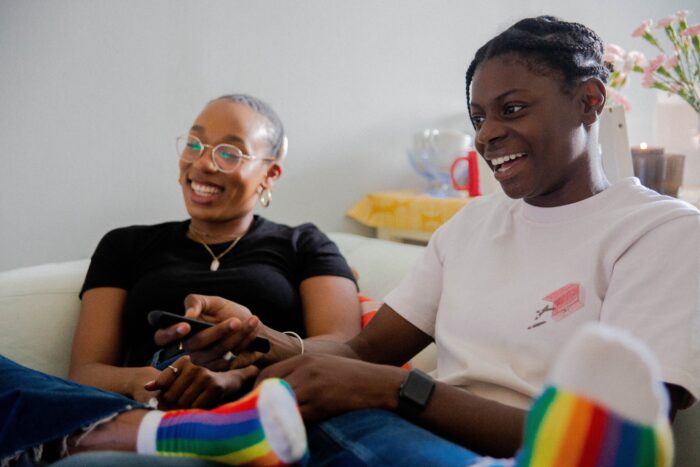 Readers are hungry for stories that they can see themselves represented in. From BIPOC to LGBTQ+, we've been thrilled to see more titles published that appeal directly to these underrepresented groups. AdBiblio's niche demographic targeting can help you reach audiences like:
BIPOC, Black, and African American readers
Native American readers
Latinx readers
LGBTQ+ readers
Muslim readers
activists
strong interest in Black History
immigration rights activists
strong interest in social justice & civil rights
LGBTQ+ cause donors
Spanish or other language speakers
strong interest in gender studies
& more!
Want more insights into how you can leverage these 2023 book advertising trends in your next campaign? Drop Mary Beth a note at marybeth@adbiblio.com!
---
Learn more about diverse targeting for Black History Month here.