Welcome to Part 2 of our Connected TV series! If you missed Part 1, make sure to check it out here.
Given the rapid growth and popularity of Connected TV, it's no surprise that advertising on CTV is also starting to gain traction – and we're extremely excited make this tech available to you!
Like traditional TV advertising, CTV ads are videos that play right on the viewer's TV screen, during either full episodes of shows or during breaks in live events. The commercial can be as short as 15 seconds, or as long as 30 seconds.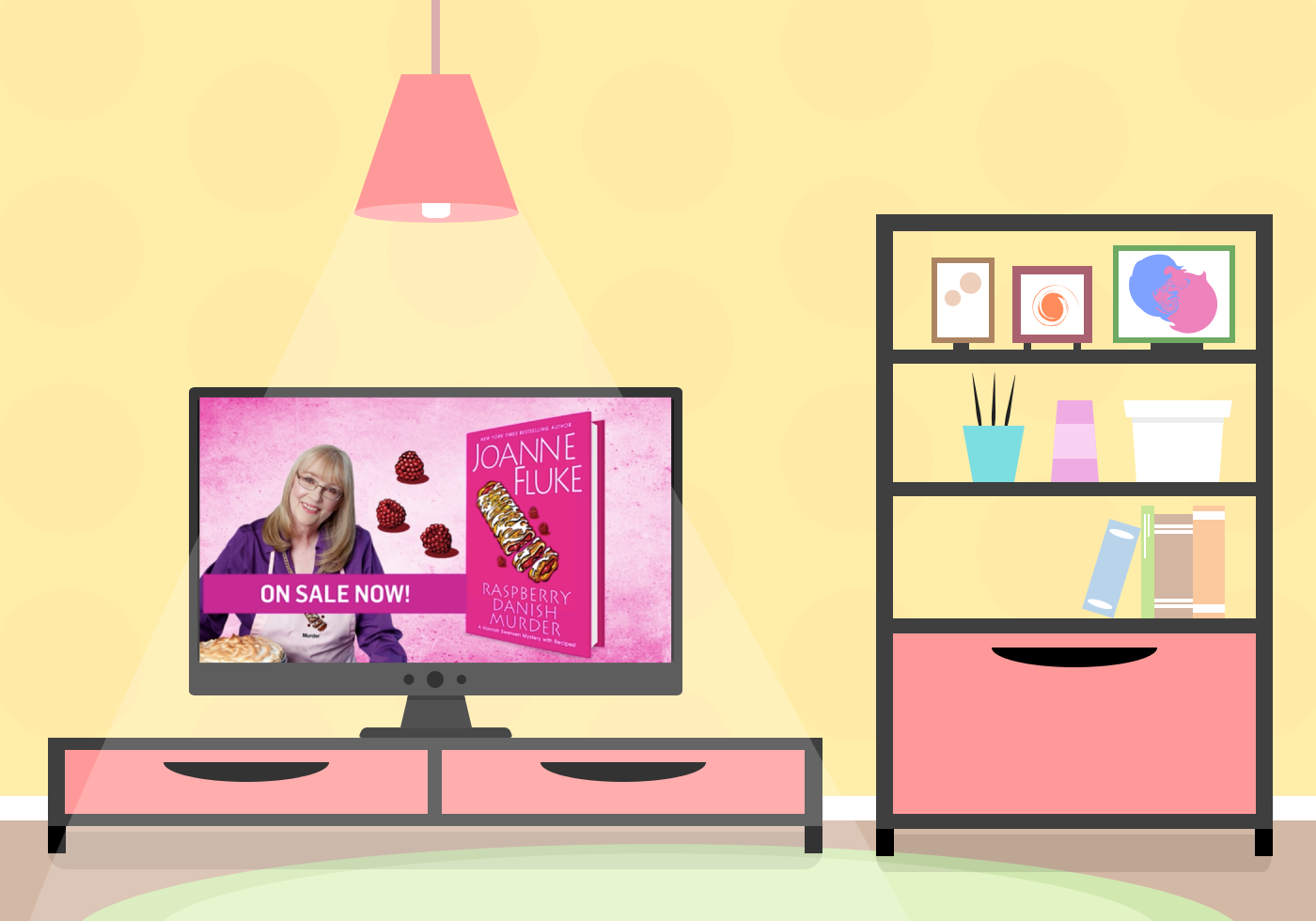 Placements
Available streams and channels include Sling and DirecTV Now (you may remember these from Part 1 as two of the fastest-growing Internet TV packages!), A&E Networks, CBS Interactive, Fox Networks, AMC Networks, PBS, Hallmark Channel, Newsy, Samba, and Crunchyroll.
Targeting
Unlike traditional TV, one of the most exciting parts of CTV is being able to add precision targeting to your ads. Available targeting includes:
demographics: gender, age range, household income, etc
traits & interests: avid readers & book buyers, genre or topic interests, hobbies and activities, etc
locations: regions, states, cities or DMAs (Designated Market Areas) in the US
days & times: weekdays, weekends, daytime, evening – customizable to the hour
Using technology called Cross-Device Targeting, you can also retarget people who saw your CTV ad with traditional pre-roll, native ads, and/or banners on their computers, tablets, or phones. As you might expect, we're big fans of Cross-Device Targeting for maximizing impact and title recognition.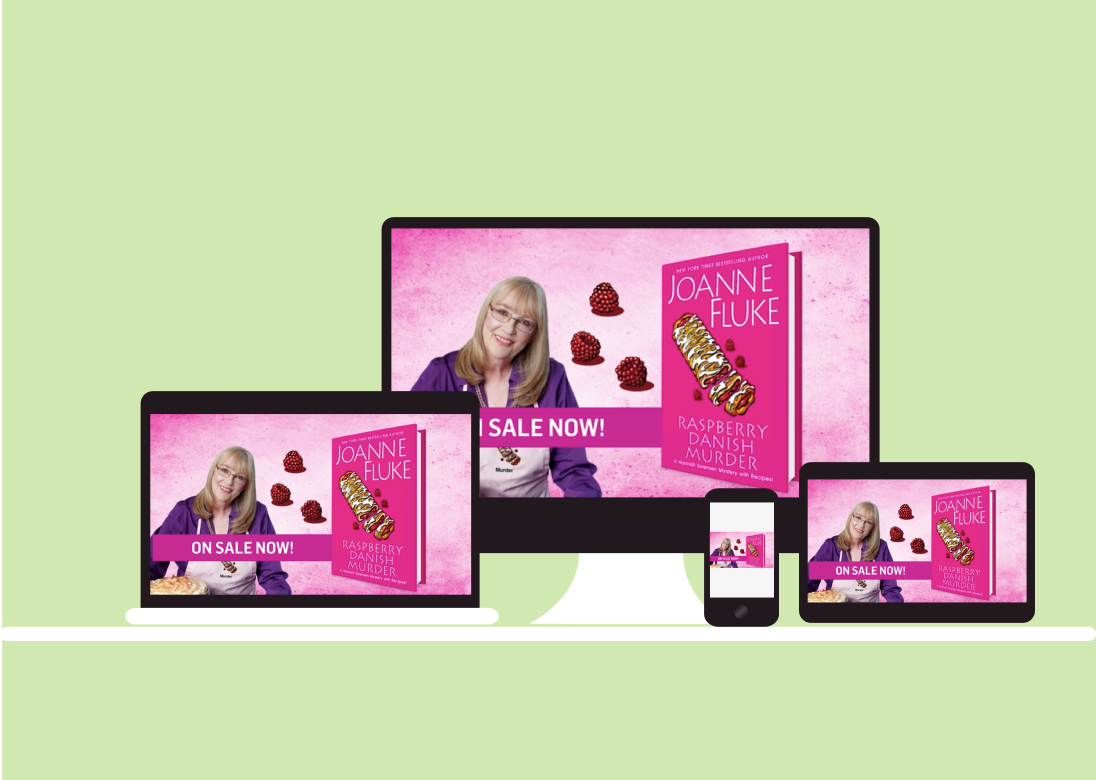 On the other hand, keep in mind these caveats when planning your campaign:
balance precision with reach: compared to the tens of millions of people who visit tens of thousands of sites on the web, there are fewer people and channels available for CTV – so keep your targeting as broad as possible while still highlighting the right audience ("women in the South" is a much better starting point for a Western Romance than "women ages 20-24 in Texas who love romantic comedies & own a cat")
CTV targeting is done by household, not individual: for example, a target of "women ages 20-45" really means "households that include a woman aged 20-45"
some types of targeting aren't available for CTV: lexicon, parallel genre, proximity, and certain trait & interest targeting options aren't available since they rely on web behavior that can't yet translate to the big(ger) screen; we also can't target people while they're watching a specific show or episode in real-time (however, we can target people who have shown an interest in certain TV shows and/or networks)
Final Reports
There are some limitations to the type of data you can expect to get back from a Connected TV campaign. Your final report will emphasize total impressions and the precise audience reached.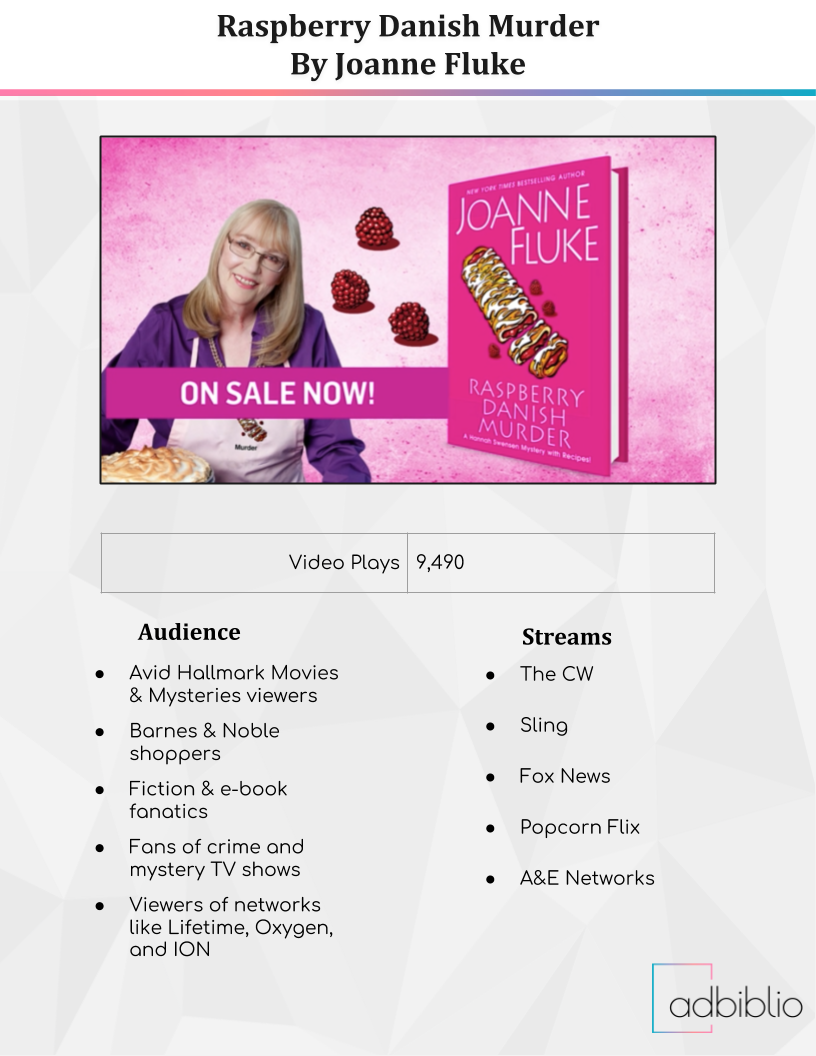 Because these ads only run on TVs there won't be clicks, a CTR, or tear sheet images. We also can't see exactly which shows or content your commercial played during, but we're hoping and pushing for this information to become available in the future as CTV advertising gains popularity.
If you use Cross-Device Targeting to expand your reach across multiple devices, you'll also get a traditional AdBiblio final report for the non-CTV portion of your campaign.
Ad Creative
One challenge you may face is making sure your video ad or book trailer can actually run as a CTV commercial. Not all videos look great on a big screen, so there are a few technical requirements involved! Make sure your video has a 1080p resolution (1920×1080), is in MOV or MP4 format, has a bitrate of 1.6 – 3.2 mbps, and is 15 – 50 MB in size (preferably compressed at 1.5 MBPS). If all those numbers are making your eyes glaze over, don't worry about it – your video creation team will know what it means 😉
If you do already have (or are planning to create) a CTV-ready video, one final question remains – are CTV ads right for your campaign? Stay tuned for Part 3 and we'll dive into the pros and cons of CTV vs web video vs combination approaches!