With the SuperBowl behind us, the sporting world is rolling full steam ahead into March Madness. The annual basketball tournament demands the attention of millions of college basketball fans every year. As a result it provides an amazing opportunity for publishers to advertise – and it won't cost you $7 Million for a 30 second ad!
College basketball conferences have completed their conference championships and with the champions crowned the race is on to win the national basketball tournament. Every year this event creates amazing highlights, a "Cinderella" story or two, and captures the attention of viewers across the US. It also creates a wonderful opportunity to reach readers.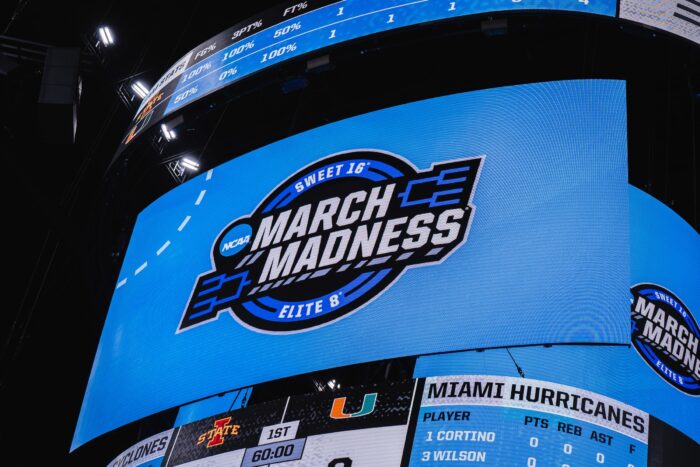 A lot of research has gone into understanding the reach and effectiveness of advertising during March Madness. In fact, Effectv has compiled a mountain of stats illustrating the opportunity during the multi-week tournament is a slam dunk for advertising. During the 2022 event ads reached "245% more households per commercial than ads that run in other programming" and more importantly for CTV advertising "streaming viewership on March Madness airing networks increases 86%."
A unique aspect of large sporting events from an advertising perspective is that even non-sports fans tend to watch. This presents an opportunity to reach a portion of your audience who wouldn't typically be available to reach via CTV advertising. Travis Flood of Comcast Advertising had this to say: "The March Madness timeframe is small but mighty with its ability to reach wide audiences efficiently. The engaged, live environment captivates viewers and encourages them to gather around the big screen – even those who don't typically consume TV. Given the fragmentation in TV viewing today, this is an incredibly powerful tool for advertisers."
Do books & sports go together? For some readers, absolutely! And AdBiblio can help you reach that sports-loving audience during March Madness. Check out the many options we have for targeting your book ads:
Connected TV commercials pinpointing:

Avid readers watching March Madness games
Precision display targeting to reach:

Basketball fanatics
Sports book enthusiasts
People reading articles with keywords like March Madness, bracketology, basketball tournament, NCAA basketball, etc.
Strong interest in team sports
Regional and city level targeting:

Cities hosting tournament games
College towns
Real-world reach into:

Stadiums hosting tournament games
University campuses
Sports bars in college towns
---
Want to see a proposal for your March Madness-related book? Get in touch with Mary Beth at marybeth@adbiblio.com!