Wondering how to reach book fanatics who are also sports fanatics? We're here to let you in on a little secret… our team is awesome at this, because we are those people!
I mean, check out what Mary Beth's up to when she manages to pull her nose out of a book: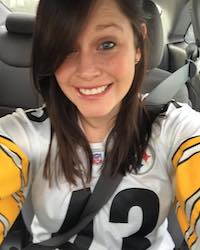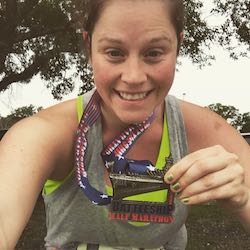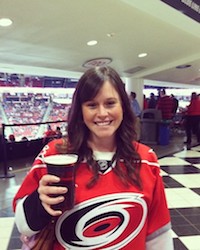 The summer months feature some of the best advertising opportunities for sports titles. Major tournaments that can be targeted with relevant book ads include:
Tour De France (cycling), July 1 – July 23
Wimbledon (tennis), July 3 – July 16
MLB All-Star Game (baseball), July 11
British Open (golf), July 20 – July 23
BMX World Championship (bmx), July 25 – July 30
PGA Championship (golf), Aug 7 – Aug 13
US Open (tennis), Aug 28 – Sept 10
Baseball titles have no shortage of summer options, with MLB and minor league baseball in full swing all summer long. Soccer is also going strong, with MLS and minor league games happening through October. And believe it or not, it's nearly football season again – the NCAA kicks off on August 26, and the NFL follows close behind on September 7. Using our Proximity Targeting, you can even reach people who are at sporting events in real-time!
The warm weather is also perfect for titles that appeal to outdoor fitness enthusiasts who enjoy activities like:
hiking
camping
fishing
boating
sailing
surfing
shopping at stores like REI
If any of these summer sports targeting ideas sound like a home run (#sorrynotsorry) for your book, or if you'd like to see a custom targeting plan, drop Mary Beth a line at marybeth@adbiblio.com!