If you're working on expanding the diversity of your TBR stack for Black History Month, you're not alone. We've rounded up a huge selection of Black History Month reading lists from around the web, for adults and kids alike.
To kick things off, here are a few of our AdBiblio team members' favorite recently-read titles: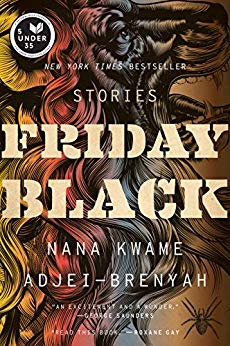 "Fearless…[A] major literary debut . . . Unnervingly unpredictable . . . Friday Black ought to land as publishing's definitive addition to an exciting pop culture trend: new black surrealism. . . Adjei-Brenyah executes his premises with an elegant Black Mirror-like realism…In their gnarly intensity, their polemical potency, they hit us where we live, here and now."—Entertainment Weekly
"Imagine a cross between Get Out and Ralph Ellison's Invisible Man, and you'll have a sense of what awaits readers of this audacious debut: darkly absurdist tales that take the horrors of racism to surreal new levels."—O, the Oprah Magazine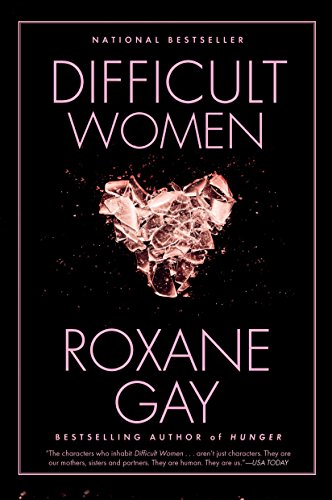 "The characters who inhabit Difficult Women . . . aren't just characters. They are our mothers, sisters and partners. They are human. They are us."―USA Today (4/4 stars)
"Gay's signature dry wit and piercing psychological depth make every story mesmerizingly unusual and simply unforgettable."―Harper's Bazaar
"Difficult Women . . . deftly and terrifyingly underscores the absurdity of a society tacitly ordered by skin color and the privileges accrued by those who have ended up at the winning end, circled and watched by those who have not."―New Republic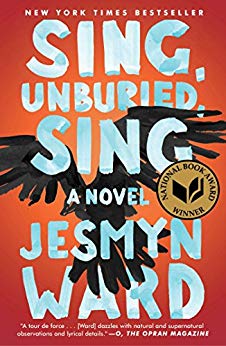 "[A] tour de force … Ward is an attentive and precise writer who dazzles with natural and supernatural observations and lyrical details."—O, the Oprah Magazine
"Staggering … even more expansive and layered [than Salvage the Bones]. A furious brew with hints of Toni Morrison and Homer's "The Odyssey," Ward's novel hits full stride when Leonie takes her children and a friend and hits the road to pick up her children's father, Michael, from prison. On a real and metaphorical road of secrets and sorrows, the story shifts narrators … as they crash into both the ghosts that stalk them, as well as the disquieting ways these characters haunt themselves."—Boston Globe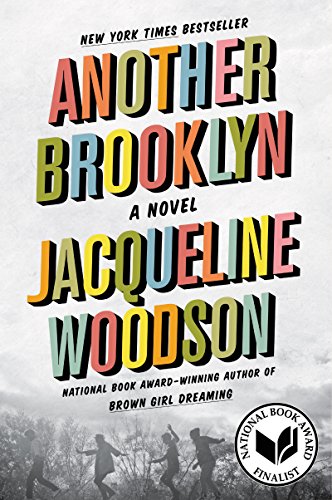 "Another Brooklyn joins the tradition of studying female friendships and the families we create when our own isn't enough, like that of Toni Morrison's Sula, Tayari Jones' Silver Sparrowand Zami: A New Spelling of My Name by Audre Lorde. Woodson uses her expertise at portraying the lives of children to explore the power of memory, death and friendship."—Los Angeles Times Book Review
"Woodson manages to remember what cannot be documented, to suggest what cannot be said. Another Brooklyn is another name for poetry."—Washington Post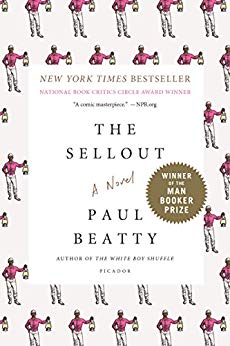 "The Sellout isn't just one of the most hilarious American novels in years, it also might be the first truly great satirical novel of the century . . . [It] is a comic masterpiece, but it's much more than just that-it's one of the smartest and most honest reflections on race and identity in America in a very long time."—NPR
"The first 100 pages of [Paul Beatty's] new novel, The Sellout, are the most caustic and the most badass first 100 pages of an American novel I've read in at least a decade. . . [They] read like the most concussive monologues and interviews of Chris Rock, Richard Pryor and Dave Chappelle wrapped in a satirical yet surprisingly delicate literary and historical sensibility."—The New York Times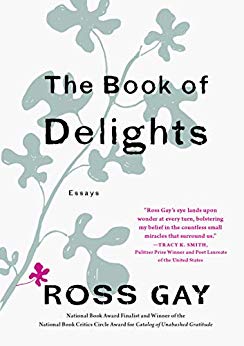 "The Book of Delights is both practice and perfection in an unassuming package . . . These pieces reflect and examine the natural world, masculinity, racism, and other topics with vibrancy. Most essays are a few paragraphs, a page or two at maximum, but it's not the width or length of the pieces that ultimately grabbed my attention. It was the heart and intelligence found within his daily introspections."—The Rumpus 
"[Gay] is a remarkable expositor of the positive, and his writings serve as reminders 'of something deeply good in us.'"—Publishers Weekly
Have you already read our faves??
If so, here are more recommendations for adult readers:
And if you're looking for children's titles, check out these resources:
Let us know what books you've added to your TBR stack for Black History Month!