There's nothing like being a part of a great book club! It's a wonderful way to socialize with fellow book lovers, and (let's be honest) a great excuse to binge on wine and cheese!  There's no question that 2016 has been a fabulous year for books and book clubs, and if you haven't joined a local or online reading group yet, there's no time like the present!
From library and bookstore clubs to celebrity recommendations, we've rounded up some of the top selections for 2016 book clubs.  Here are 10 titles to keep your group's reading momentum strong and well-balanced:
The Underground Railroad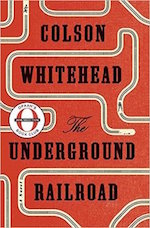 by Colson Whitehead
Doubleday
320 pages
Recently selected as an Oprah's Book Club pick, The Underground Railroad is already one of this year's most talked about novels. According to Oprah, "Get it, then get another copy for someone you know because you are definitely going to want to talk about it once you read that heart-stopping last page."
---
The Woman in Cabin 10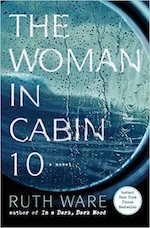 by Ruth Ware
Gallery/Scout Press
352 pages
According to Booklist, The Woman in Cabin 10 has a "dark, desperate tension that will appeal to Ware's and Gillian Flynn's many fans. This is the perfect summer read for those seeking a shadowy counter to the sunshine."
If your reading group loves Thrillers like Gone Girl and The Girl on the Train, then Ruth Ware's latest novel might be your next perfect pick!
---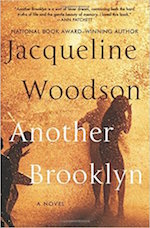 Another Brooklyn
by Jacqueline Woodson
Amistad
192 pages
Woodson's Brown Girl Dreaming received high praise amongst Children's and YA critics, and now the adult literary community can rejoice at the author's first adult novel in 20 years.  The Boston Globe says "With Another Brooklyn, Jacqueline Woodson has delivered a love letter to loss, girlhood, and home. It is a lyrical, haunting exploration of family, memory, and other ties that bind us to one another and the world."
---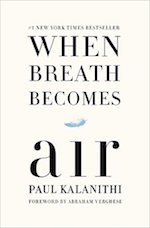 When Breath Becomes Air
by Paul Kalanithi
Random House
256 pages
The story of a young neurosurgeon whose devastating cancer diagnosis forces the question "What makes life worth living in the face of death?"  This memoir is definitely a tear-jerker and an emotional read, but The Washington Post says "it's an emotional investment well worth making: a moving and thoughtful memoir of family, medicine and literature. It is, despite its grim undertone, accidentally inspiring."
---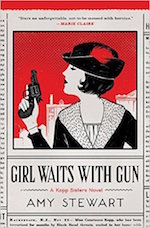 Girl Waits with Gun
by Amy Stewart
Mariner Books
448 pages
This critically-acclaimed novel is based on the true tale of one of the country's first female deputy sheriffs, and has received rave reviews from the likes of Elizabeth Gilbert, Robert Goolrick, and Jennifer Chiaverini.  Fans of Historical Fiction, Crime/Mystery/Thrillers and Biographies will delight as "this debut historical mystery packs the unexpected, the unconventional, and a serendipitous humor into every chapter" (Booklist Online).
---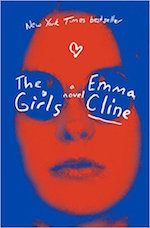 The Girls
by Emma Cline
Random House
368 pages
You may be living under a rock if you aren't familiar with this title yet. Set in 1960s California, The Girls parallels the Manson Family murders and focuses on the young women recruited into the cult.  As Lena Dunham said, "Emma Cline has an unparalleled eye for the intricacies of girlhood, turning the stuff of myth into something altogether more intimate. She reminds us that behind so many of our culture's fables exists a girl: unseen, unheard, angry. This book will break your heart and blow your mind."
---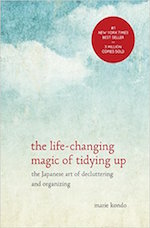 The Life-Changing Magic of Tidying Up: The Japanese Art of Decluttering and Organizing
Marie Kondo
Ten Speed Press
224 pages
This book has been a bestseller since its release in October 2014, and it may not be as fast-paced of a read as the others on this list, but there's a reason this book is resonating so well with readers.  As Meena Hart Duerson of TODAY says, "How could this pocket-sized book, which has already sold over 2 million copies and sits firmly atop the New York Times Best Seller list, make such a big promise? Here's the short answer: Because it's legit. . . . Kondo's method really can change your life — if you let it."
If your book club needs a little "decluttering," Marie Kondo has just the magic you need.
---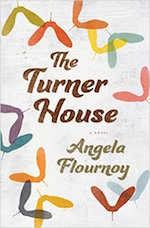 The Turner House
by Angela Flournoy
Mariner Books
352 pages
Angela Flournoy's debut novel was a 2015 National Book Award finalist, an NAACP Image Awards nominee, and has appeared on countless "best of" literary lists, including Oprah, Amazon, New York Times, Publisher's Weekly and Bookpage.  A family saga set in Detroit, The Turner House explores aspects of parenthood, sibling relationships, aging and the parallels between heartbreak and hope.  Elizabeth McCracken called the book "funny, heartbreaking, with the sort of characters you'll miss like family when you finish."  In other words, it's the perfect choice for a book club discussion.
---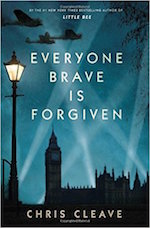 Everyone Brave is Forgiven
by Chris cleave
Simon & Schuster
432 pages
Chris Cleave is a household name for the literary community at this point, so it's no surprise that his latest novel is beloved by critics and readers alike.  As Michael Callahan of The New York Times Book Review wrote, "Cleave's foray into historical fiction is both grand and intimate. The novel's ability to stay small and quiet against the raging tableau of war is what also makes it glorious….an absorbing account of survival, racism, classism, love and pain, and the scars left by all of them."  Fans of Historical Fiction, War Sagas, Family Dramas, and Mysteries won't be able to resist this one.
---
Eligible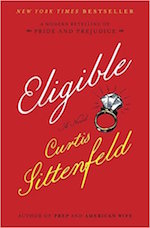 by Curtis Sittenfeld
Random House
512 pages
A contemporary retelling of Pride & Prejudice, Eligible is the perfect book club choice for fans of Jane Austen, Classics, Romance, and epic Dramas.  Library Journal called the book "Endlessly amusing . . . Her take on Austen's iconic characters is skillful, her pacing excellent, and her dialog highly entertaining. . . . Austen fans will adore this new offering, a wonderful addition to the genre."
Sounds like this title is eligible for a perfect book club choice!
---
Has your book club read any of these titles?  Be sure to tell us which books your reading group loved in the comments section below!