There's nothing like being a part of a great book club! It's a wonderful way to socialize with fellow book lovers, and (let's be honest) a great excuse to binge on wine and cheese!  There's no question that 2016 has been a fabulous year for books and book clubs, and if you haven't joined a local or online reading group yet, there's no time like the present!
From library and bookstore clubs to celebrity recommendations, we've rounded up some of the top selections for 2016 book clubs.  Here are 10 MORE titles to keep your group's reading momentum strong and well-balanced (click here to read Part 1):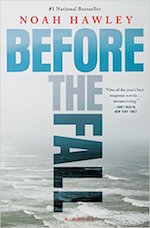 Before the Fall
by Noah Hawley
Grand Central Publishing
400 pages
Hailed by The New York Times as one of 2016's "best suspense novels," Before the Fall chronicles the events of a plane crash in Martha's Vineyard as the only two survivors try to piece together the details of the tragedy.  With glowing reviews from the likes of James Patterson, Karin Slaughter, Brad Meltzer, and Justin Cronin, Thriller lovers won't be able to resist this story – and you're in for a very bumpy ride.
---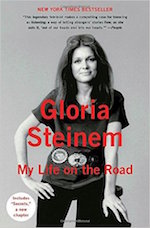 My Life on the Road
by Gloria Steinem
Random House
352 pages
Gloria Steinem doesn't need an introduction, and her body of work speaks for itself.  With her newest publication, Steinem recalls the travel experiences that shaped her mind, body and spirit and helped her to become the revolutionary feminist she is today.  As Lena Dunham says, "By delving deeper into her own thrilling story, Steinem shows us that we all have a fighter inside us—we need only pack our bags and follow her."  If your book club has a bit of wanderlust, this memoir may be your next great pick!
---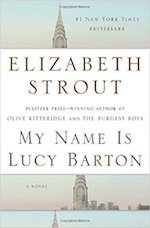 My Name is Lucy Barton
by Elizabeth Strout
Random House
208 pages
Elizabeth Strout is no stranger to literary accolades.  Her Pulitzer Prize-winning novel Olive Kitteridge was a widely selected book club choice of 2009, and her most recent novel is following the same path.  Longlisted for the 2016 Man Booker Prize and a #1 New York Times Bestseller, fans of Literary Fiction won't want to miss this tale of Lucy Barton and her dysfunctional family.
---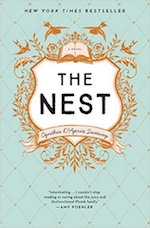 The Nest
by Cynthia D'Aprix Sweeney
Ecco
368 pages
A story of adult siblings challenged by their family's dwindling inheritance money, The Nest "illuminate[s] what money does to relationships, what happens to our ambitions over the course of time, and the fraught yet unbreakable ties we share with those we love." If your book club enjoys sweeping family sagas with plenty of wit and humor, then you may want to settle into The Nest as soon as possible.
---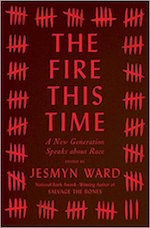 The Fire This Time
by Jesmyn Ward, et al
Scribner
240 pages
This powerful collection of essays examines the current state of race in American culture.  As Nikki Giovanni said in her review of the collection, "This is a book to pick up and tuck under our hearts to see what we can build."  With 18 essays from a wide variety of contributors, The Fire This Time is essential reading for fans of Poetry, Politics, Essay, and Biographies/Memoirs, and will surely spark a heated discussion amongst readers.
---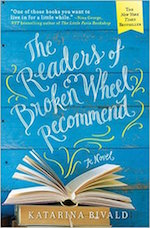 The Readers of Broken Wheel Recommend
by Katarina Bivald
Sourcebooks
400 pages
This one's an easy pick for book lovers!  After all, it is a book about books and includes a colorful cast of characters all united by a love for literature.  In their review of the novel, Library Journal said, "This gentle, intelligent Midwestern tale will captivate fans of Antoine Laurain's The Red Notebook, Nina George's The Little Paris Bookshop, and Gabrielle Zevin's The Storied Life of A.J. Fikry. An ideal book group selection, it reminds us why we are book lovers and why it's nice to read a few happy endings."
---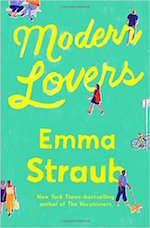 Modern Lovers
Emma Straub
Riverhead Books
368 pages
Emma Straub's 2014 release, The Vacationers, made big waves amongst literary critics, and her most recent novel has received glowing praise from reviewers at Elle, The New York Times, Marie Claire, Bust and Buzzfeed to name a few.  A story about 1980s college bandmates who are reunited in NYC and navigating the mid-life demands of marriage, careers, and parenthood, Modern Lovers is not one to miss if you're a fan of Literary Fiction, Romance and YA lit.
---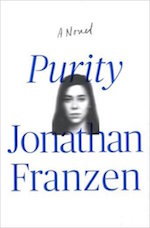 Purity
by Jonathan Franzen
Farrar, Straus and Giroux / Picador
576 pages
Anytime Jonathan Franzen publishes a book, it's a worldwide literary event.  Always the subject of controversy, Franzen won't let you down if you're needing a big, juicy novel with lots of sex, secrets and dysfunctional family drama.  The Chicago Tribune has referred to Franzen as "America's most significant working novelist," and countless others have echoed these remarks.  Even so, where a Franzen novel goes, critical debate always follows, and this novel will give your reading group more than enough to discuss.
---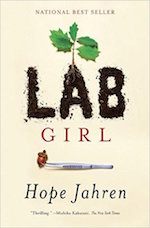 Lab Girl
by Hope Jahren
Knopf
304 pages
According to Cheryl Strayed, "Lab Girl made me look at trees differently. It compelled me to ponder the astonishing grace and gumption of a seed…This is a smart, enthralling, and winning debut." For a memoir about a scientist studying plants and trees, this book has a lot of heart and soul.  If your reading group loves Biographies, Nature/Science Essays and Traveling Memoirs, Lab Girl is a must-read!  No safety glasses required!
---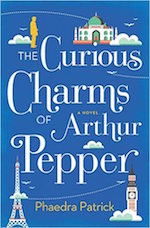 The Curious Charms of Arthur Pepper
by Phaedra Patrick
Mira
512 pages
This novel has been described as "sweet," "charming," "poignant," and "cozy."  With adjectives like that, it's hard to resist this tale of an elderly man who goes on an adventure of self-discovery.  As author Sarah Pekkanen said in her review of the book: "Arthur might make you cry – but he'll also make you laugh, think, and feel grateful that you came along on his fantastical journey. I won't just be recommending this book to everyone I know, I'll be buying them copies."
---
Has your book club read any of these titles?  Be sure to tell us which books your reading group loved in the comments section below!