I have seven friends and family members who got an Instant Pot as a gift in December. SEVEN. It was (and still is!) one of the hottest kitchen appliances on the market. So we were super stoked to join in on the excitement and help Houghton Mifflin Harcourt promote the licensed INSTANT POT MIRACLE over the holidays!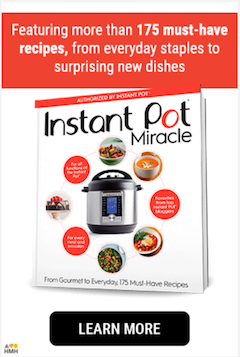 If you haven't jumped on the Instant Pot train yet, it's probably only a matter of time. It's amazing the crazy things you can make with it – including cheesecake, muffins, and even natural cough syrup (hmm… a bit ambitious for me).  That's why the Instant Pot Miracle licensed cookbook is the must-have addition for anyone ready to dive into all the functions of this miracle tool. Including more than 175 recipes for everything from breakfast to dessert, it's the perfect cookbook companion to the pressure cooker.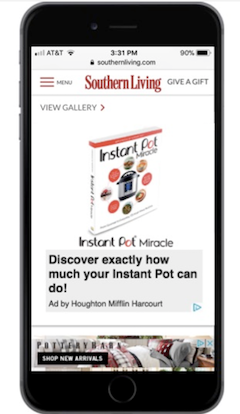 To really nail down the best audience for Instant Pot Miracle, we took a three-prong approach with our native, banner and proximity ads! Cookbook buyers, slow cooker shoppers, and those searching online for Instant Pot recipes, slow cooker recipes, instant pot meals, etc. were among some of the top targeted groups.  One of the best performing audiences we discovered were  stay-at-home and "busy" moms –those that were specifically looking for quick recipes for their families! The banners ran on top tier sites including All Recipes, Southern Living, Food and Wine, Cooking Light, Pressure Cook Recipes, People, and more, finishing with a .15% CTR, and the native portion finishing with a very impressive .42% CTR!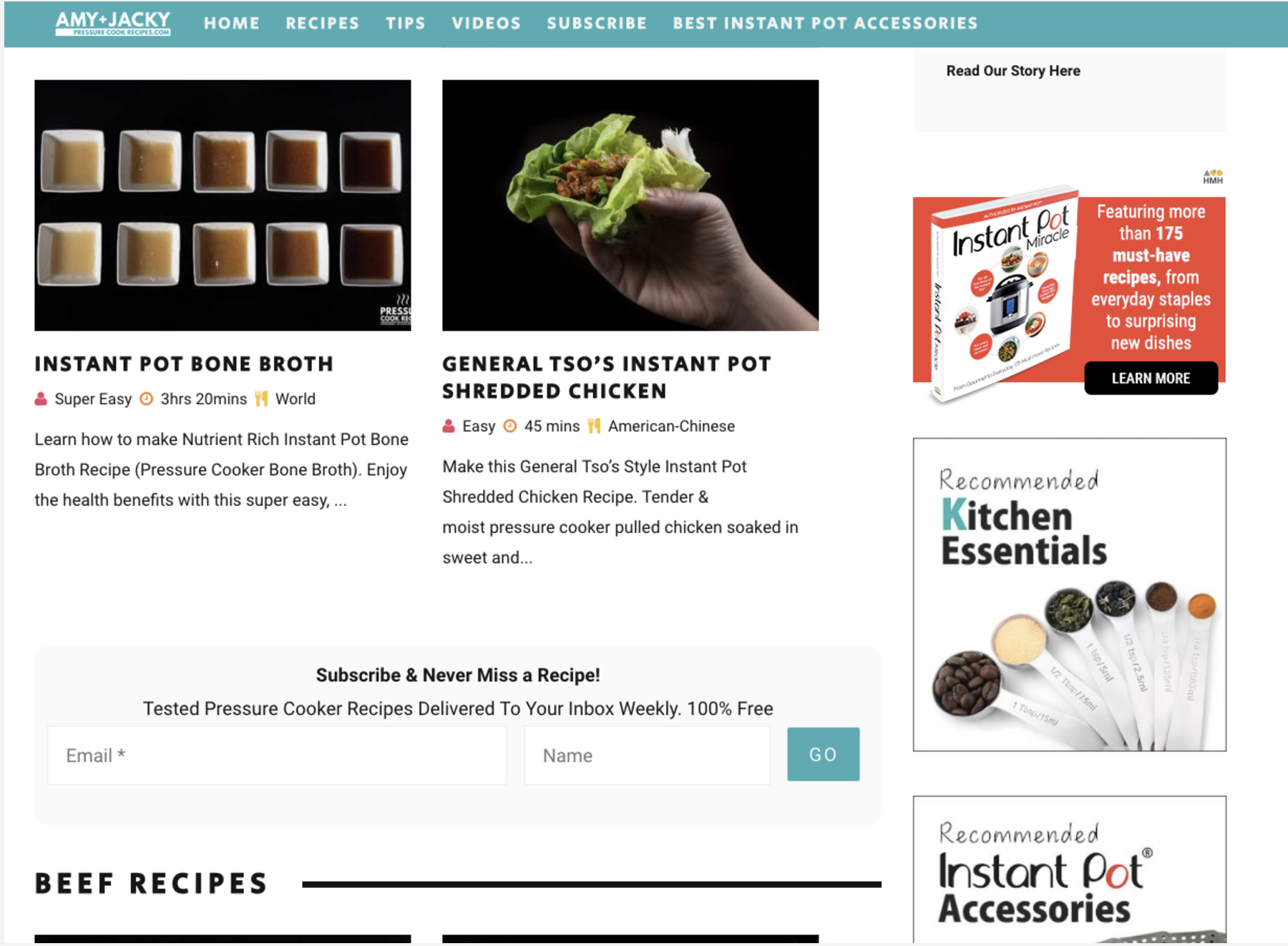 The client also hoped to reach potential buyers shopping in retail stores. Using our unique proximity targeting, we served the ads to cookbook buyers, stay-at-home moms, slow cooker fans, and more shopping in real time at Costco, Target, Walmart, Kohls, and Barnes and Noble – for an overall CTR of .35% and 497 clicks!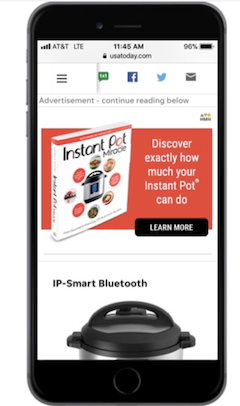 If you're thinking of getting an Instant Pot – do it. And if you have one, or are in the market, you are definitely going to want to grab a copy of INSTANT POT MIRACLE to go along with it.  I can attest to all the magic that goes along with both! 
Looking to advertise a cookbook? You know where to find me  – marybeth@adbiblio.com!