Here at AdBiblio we're all about promoting diverse titles and authors. So, we were super excited to help Algonquin Books (our neighbor here in NC!) with their recent Hear Our Voices campaign. Featuring nine titles from authors like Lisa Ko and Heather Abel, it's a wonderful celebration of fiction written by diverse women. Tayari Jones, one of the featured authors and winner of the 2019 Women's Prize for Fiction, says "We need women's voices now, in these times, more than ever." And we couldn't agree more.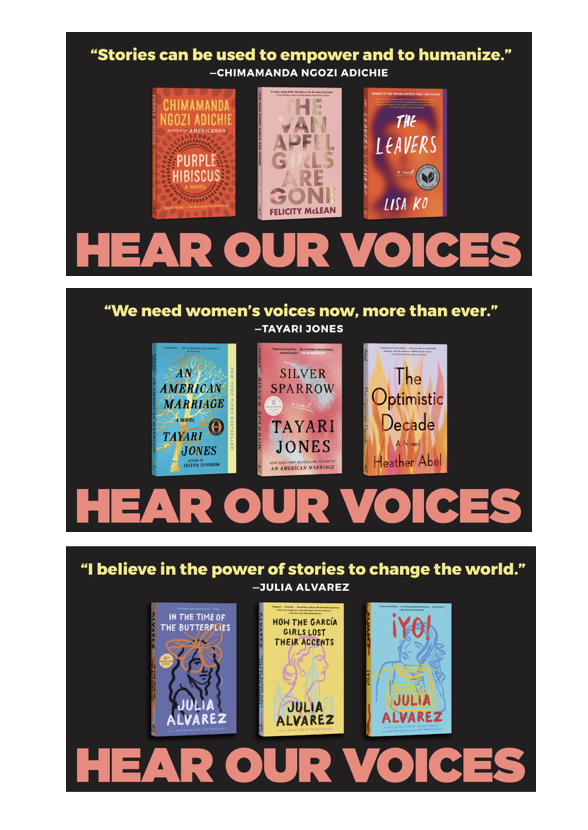 Hear Our Voices promoted nine separate titles by six incredible authors: Tayari Jones, Julia Alvarez, Heather Abel, Lisa Ko, Chimamanda Ngozi Adichie, and Felicity McLean. For best overall awareness, the campaign was split into 3 separate runs, each featuring three of the books and running for three weeks at a time. Since the target audience stayed the same, switching out the ads was a breeze! We also loved the longer run because it gave us the chance to really optimize towards the best performing groups!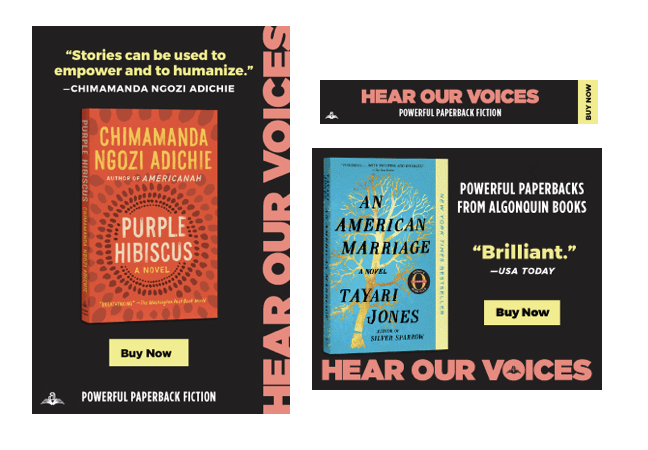 The campaign featured both native and proximity ads. The native ads targeted literary fiction readers, feminist and avid fiction readers, as well as those who are book club members, NPR listeners, books and literature enthusiasts and bestselling fiction buyers. Keywords included popular female authors like Delia Owens and Kristin Hannah, and phrases like books written by women, women authors, Reese's Book Club and Oprah's Book Club. Using our proximity targeting, we also reached literary fiction readers, women in book clubs, feminist readers and avid readers / book buyers in Target, Indie Bookstores and Barnes and Noble!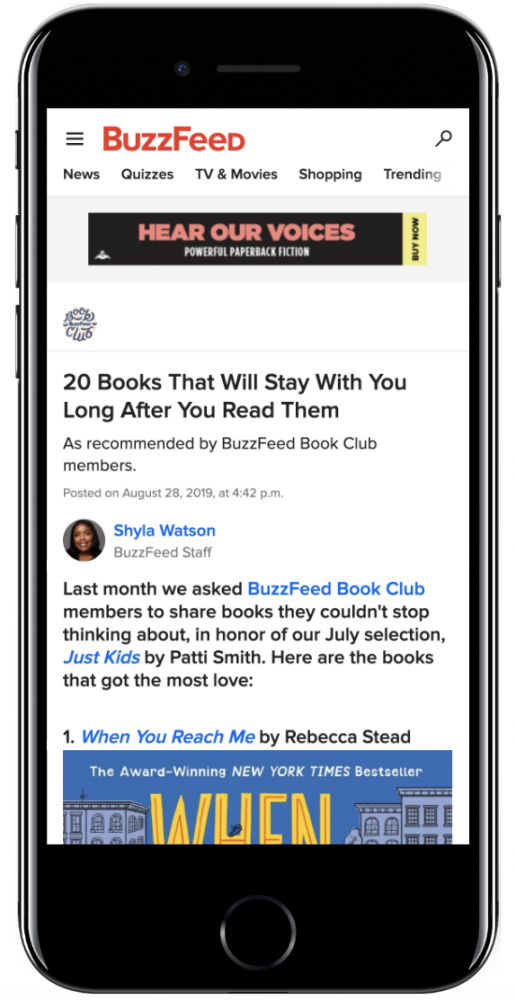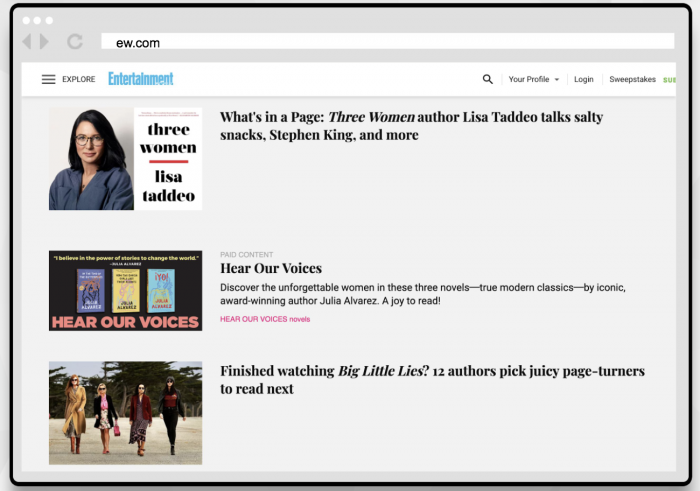 The native portion wrapped up with a powerful .40% CTR, and did particularly well with bestselling fiction buyers (.69% CTR), books and literature enthusiasts (.58% CTR), and book club members (.16% CTR). The proximity portion finished at a .28% CTR and also strongly resonated with bestselling fiction book buyers (.66% CTR), as well as with Feminist book buyers (.30% CTR), and, to our fun surprise, Classic Novel enthusiasts (.39% CTR)! Ads ran on top-tier sites including Bustle, E! Weekly, USA Today, Oprah Magazine, NY Times, Slate, The Guardian, New Yorker, Harper's Bazaar, Buzzfeed, Huffington Post, AV Club, and more!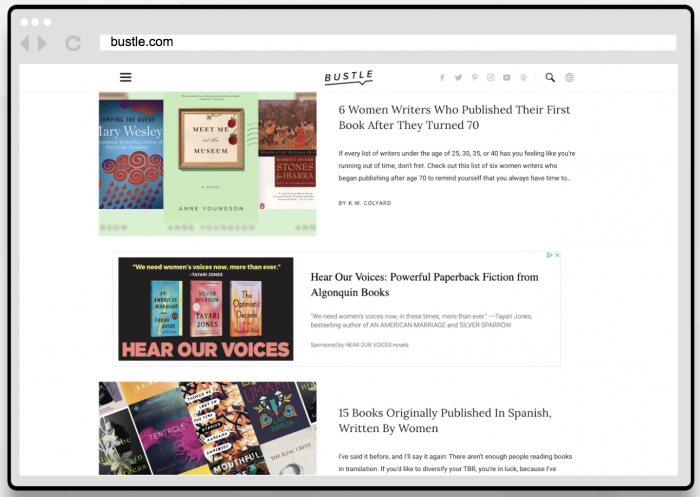 If you're looking for your next powerful fiction read by women authors, look no further than Algonquin Books. You can see the selection of titles here! And if you're ready for a unique campaign, you know where to find me → marybeth@adbiblio.com !