This house eats and is eaten . . .
With a tagline like that, who can resist diving into the depths of She is a Haunting, the debut horror YA novel from Trang Thanh Tran? We were thrilled to help Bloomsbury spread the word about this haunting ghost story that will captivate you from start to finish.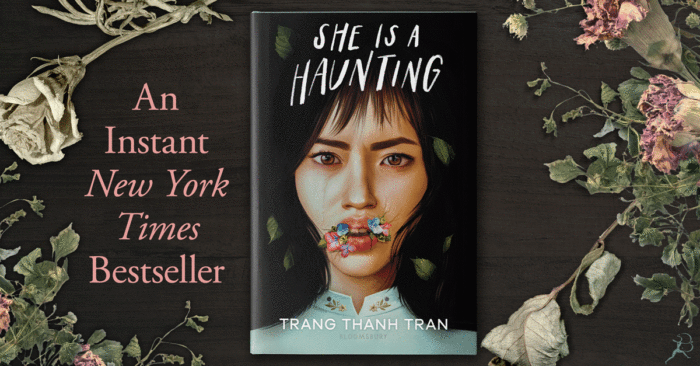 An Instant New York Times and Indie Bestseller, She Is a Haunting is an atmospheric horror tale perfect for fans of Mexican Gothic. In an effort to survive and secure her future, Jade Nguyen must confront a haunted French colonial house in Vietnam, unearthing her ancestral secrets while battling the house's relentless desire to consume her family. Claire Legrand, NY Times bestselling author of Furyborn and Sawkill Girls, says "Jade is an unforgettable character, all tender longings and sharp edges, and readers everywhere will root for her just as hard as I did. Put it on your shelf next to Rebecca and The Haunting of Hill House. An incredible, riveting debut."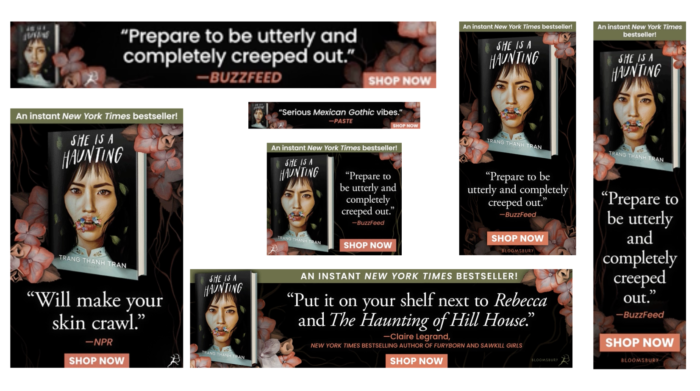 The campaign included a blend of our Foot Traffic and Native / Banner ads. The Foot Traffic portion focused on AAPI and horror readers who were recent visitors or real time shoppers in Walmart and Barnes & Noble stores. Even more – we specifically targeted these shoppers in the top 10 cities with the largest Asian-American populations, including cities like San Jose and New York City!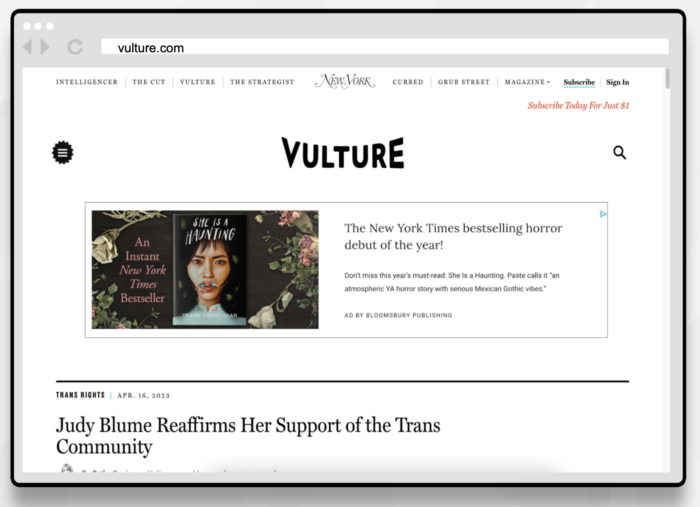 The Native/Banner ads targeted AAPI, horror, and GenZ/millennial readers with traits and behaviors like: horror enthusiasts, Goodreads and BookTok/TikTok users, people interested in AAPI culture, and LGBTQ+ readers. Comps included authors like Liselle Sambury, Andrea Hannah, Gina Chen, Krystal Sutherland, and Nghi Vo, as well as fans of media like Everything Everywhere All At Once, Malignant, and Pachinko. Keywords included terms and phrases like YA horror, gothic horror, horror novels, young adult horror, best YA of 2023, AAPI YA, and AAPI voices in horror.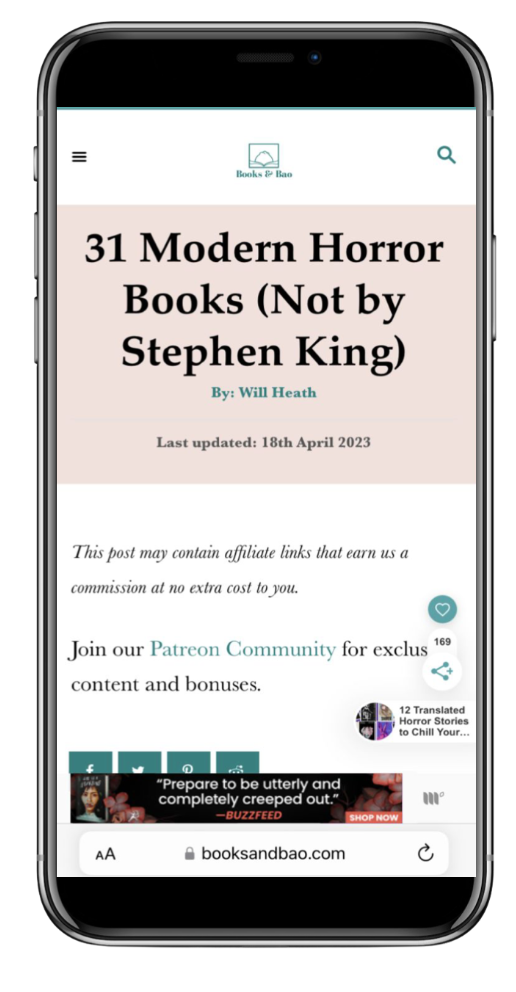 The Foot Traffic ads finished with an impressive CTR of 0.25% and appeared on top sites such as Bustle, Bleeding Cool, Slate, Buzzfeed, Books and Bao, Vanity Fair, and Goodreads. The Native/Banner ads finished with a CTR of 0.15% and ran on popular sites like Vulture, AsAm News, Teen Vogue, Dread Central, and The Mary Sue. The ads resonated strongly with horror book buyers (0.62% CTR!), AAPI readers (0.37% CTR!), and online shoppers at Barnes & Noble (0.30% CTR!).
The perfect novel for a stormy summer evening, She is a Haunting is a gothic mystery that will keep you up late into the night. You can find your copy here! And if you're ready to share your ghost stories with the world, you can find me at marybeth@adbiblio.com.