Every once in a while, we are extra thrilled to advertise a book, not only because we love what we do, but because the story is one that needs to be shared. Mighty Justice is one of those stories. The memoir's author, Dovey Johnson Roundtree, courageously fought for justice all her life, up until her death in 2018. And though her accomplishments were monumental, her name remains largely unknown. Mighty Justice, from Algonquin Books, brings her moving and important story to light.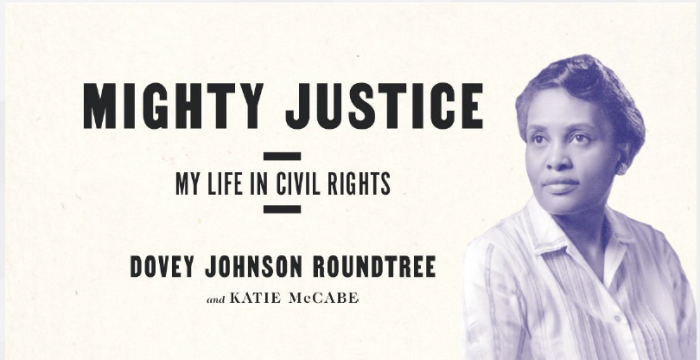 In Mighty Justice, Dovey Johnson Roundtree recounts her inspiring and powerful life story in her fight for Civil Rights. From the streets of Charlotte, NC to the segregated courtrooms of Washington D.C., Roundtree broke gender and color barriers, helped shatter Jim Crow laws, and so much more. Michelle Obama says, "Dovey Johnson Roundtree set a new path for women and proved that the vision and perseverance of a single individual can turn the tides of history."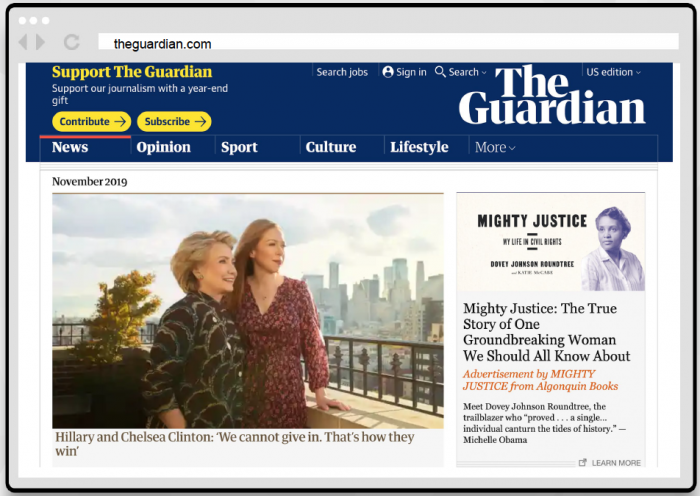 The core target audience for the campaign included nonfiction readers and book buyers, with a demographic test group of African American readers. On top of this, we layered in traits like NPR listeners, biography and documentary lovers, Civil Rights interests, history buffs, Liberal activists, Criminal Justice Professionals, and Lawyers and Judges. We also targeted content with terms and phrases like Oprah's Book Club, NPR's Code Switch podcast, Well Read Black Girl, African American biographies, and Civil Rights Movement. Comp titles included stand outs like Becoming by Michelle Obama, The Book of Gutsy Women by Chelsea & Hillary Clinton, Hidden Figures by Margot Lee Shetterly, and Just Mercy by Bryan Stevenson.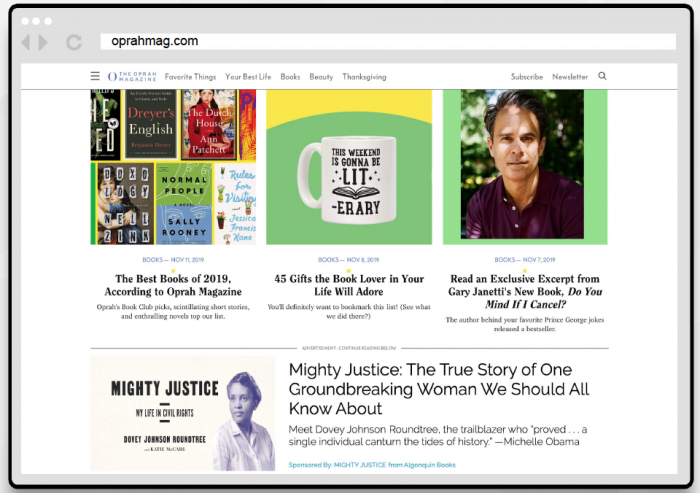 The campaign included our popular native ad, and featured a photo of Roundtree from the cover, which we loved! (side note: images with people's faces tend to perform well!) Finishing at a .34% CTR, the ad ran on top sites including Bustle, The Root, Blavity, Oprah Mag, The Guardian, Essence, Washington Post, Salon, Bossip, Buzzfeed and more! The book resonated strongly with African Americans (.36% CTR), but especially well with Affluent African Americans (.51% CTR!) and African American Documentary viewers (.59% CTR!). Other top traits included Political Activists (.78% CTR), Law/Criminal Justice interests (.75% CTR), U.S. History buffs (.6%), and those with an interest in Civil Rights (.95% CTR).
Mighty Justice should be required reading for all. You can pick up your copy here! And if you've got a must-read title to promote, you know where to find me — marybeth@adbiblio.com.