One of the coolest things about AdBiblio (IMHO) is our targeting expertise mixed with our advanced tech to narrow in on the best possible niche audience. Which is why we loved that Timber Press came to us for help in promoting, Our Native Bees: North America's Endangered Pollinators and the Fight to Save Them. We were determined to get this compelling story in front of potential readers dying to "bee" entertained and educated!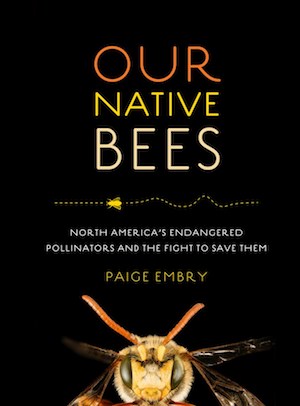 As the book mentions, honey bees might get all the attention, but the fascinating story of North America's native bees is just as important. Through interviews with farmers, gardeners, scientists, and bee experts, author Paige Embry explores how these endangered species are essential to our ecosystems and food supplies. The people and stories are incredibly fascinating. I mean, did you know there's an organization that turns the out-of-play golf areas into pollinator habitats? I sure didn't.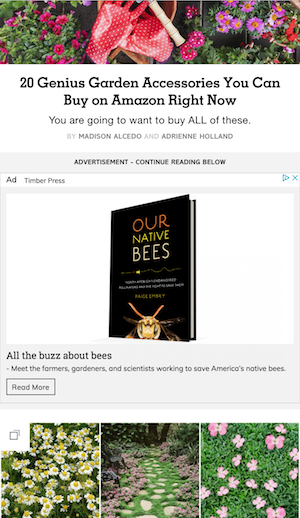 For such a niche topic, we immediately knew it'd be beneficial to include our advanced targeting tools, and we were right. We layered in keywords such as ecosystems, bee experts, Franklin's bumblebee, pollinator habitats, and more, and used our parallel genre targeting to find readers interested in books like The Bees in Your Backyard: A Guide to North America's Bees and The Beekeeper's Bible: Bees, Honey, Recipes & Other Home. These lexicon and parallel genre portions of the campaign finished with an impressive .25% CTR. The ad was also served to farmers, Agricultural professionals, Science and nature enthusiasts, as well as those interested in zoology, gardening, agricultural sciences, and green living. However, in a surprising twist, it was the outdoor enthusiasts that engaged most with the ad, finishing with a .26% CTR overall!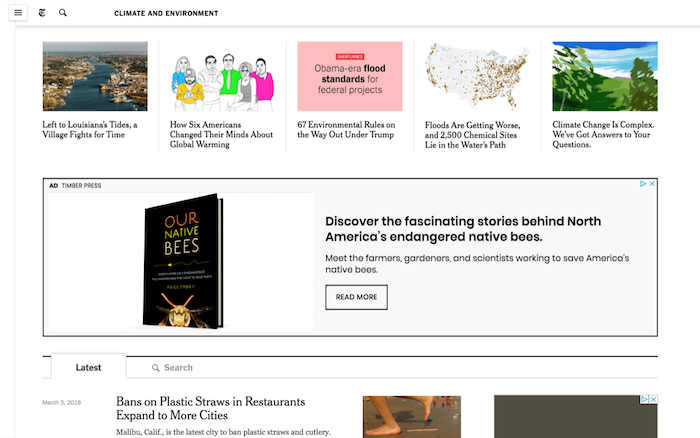 Non-fiction books like this are a great match for our native ad unit, as they are quick to draw attention to topics and issues related to similar site content and articles. Using all native placement, the ad ran on top-tier sites including NY Times, Gardening Channel, Country Living, Farmer's Almanac, HGTV, BBC, Buzz about Bees, CNN, and TIME, finishing with an overall CTR of .20%.
Our Native Bees is a must-read for fans of natural history and science and anyone curious about bees (we know you're out there!) You can pick up your copy here! And if you have a unique book to share with the world, shoot me an email and we'll brainstorm ideas→ marybeth@adbiblio.com!