We're just now hitting pumpkin spice latte season and it's barely Halloween – so is it too soon to start thinking about Holiday shopping for books? Nope! I don't think so. AdBiblio is already filling up November and December with Holiday campaigns! Take a look at a couple ways we can help...
If there's anything we love as much as books, it's food (…and baby animals, of course – we're not monsters). So it's no surprise that we love promoting cookbooks! Delicious meals, creative recipes, and mouthwatering photos make cookbook advertising a good idea all year long, but summer's abundant fresh produce and...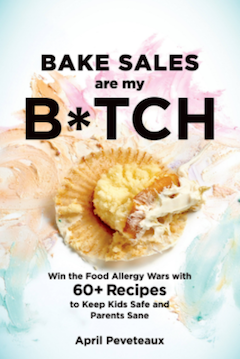 Blogger and author April Peveteaux understands the challenges of raising a kid with food allergies – after all, she has celiac disease and her daughter carries the gene that could make her celiac too. After making gluten her b*tch and writing The Gluten-Free Cheat Sheet, April decided to tackle the...