Find the heir, win the crown. Win the crown, save the kingdom.
There's something about an epic YA fantasy that is so addicting that I end up never leaving my bed and reading ALL weekend. The Cursebreaker Series from Brigid Kemmerer is no exception. And the fact that it's a classic fairy tale retelling of Beauty and the Beast makes it even better! We were so excited to help Bloomsbury spread the word for the second book in the series, A Heart so Fierce and Broken.

A Curse so Dark and Lonely, the first in the series, introduces readers to the magical world of Emberfall and the heroine Harper and cursed Prince Rhen. Bestselling author Stephanie Garber says it's "Absolutely spellbinding…Full of fierce new characters, wicked magic, and wondrous amounts of heart, Brigid Kemmerer doesn't just tell a story, she builds an entire world that you will never want to leave." And just like the first book, A Heart So Fierce and Broken once again pulls readers back into the spellbinding saga, where loyalties are tested and new love blooms in a kingdom on the brink of war. It's YA fantasy you won't be able to put down.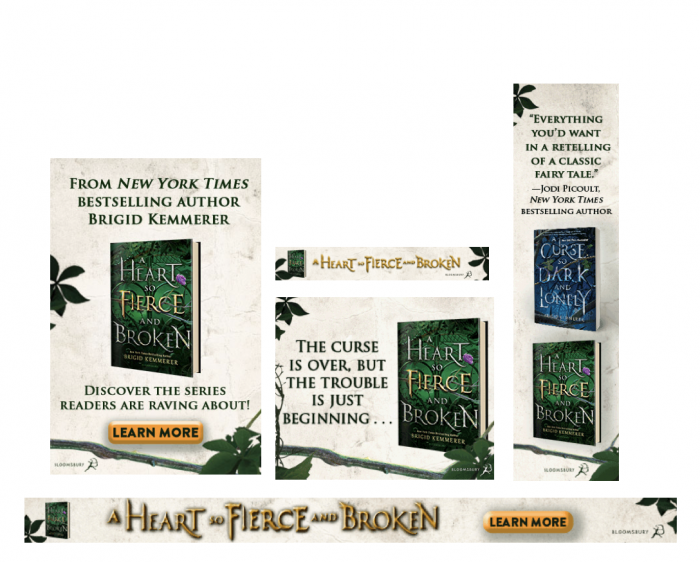 YA happens to be one of our specialties, so we knew exactly which audience would work best for this book. YA readers, parents of teens, and avid fantasy readers were the base of our targeting, with traits and behaviors like bestselling book buyers and those with a strong interest in folklore, teen lifestyle content, and fantasy / sci-fi books, movies and TV layered on top. Part of the publisher's goal was to find potential buyers at Barnes and Noble, so we included our proximity ads to reach YA and fantasy readers and parents of teens in real time or those who have visited the bookstore in the past 30 days. The publisher also hoped to reach fans of the first book A Curse so Dark and Lonely and Beauty and the Beast, so we included these titles and other phrases like fairy tale retellings, folklore adaptations, and YA romance fantasy as part of our keywords. Comps included authors like Sarah J. Maas, Victoria Schwab, Marissa Meyer, and Leigh Bardugo.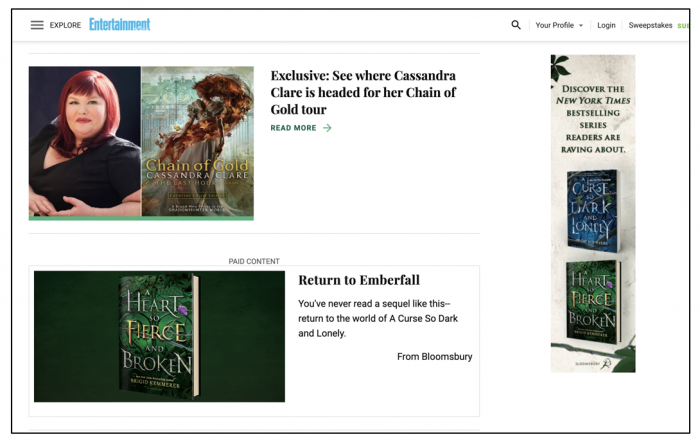 The native and banners finished at a .18% CTR, and did particularly well on sites including Pop Sugar (.23% CTR), Bustle (.21% CTR), The Guardian (.36% CTR), and Us Magazine (.16% CTR). The proximity ads finished at .30% CTR and really resonated with mothers of teens (.31% CTR), parents of teens (.29% CTR), YA book buyers (.28% CTR), and fantasy readers (.20% CTR), as well as performing exceptionally well on Rolling Stone (.36% CTR) and Bustle (1.0% CTR!!).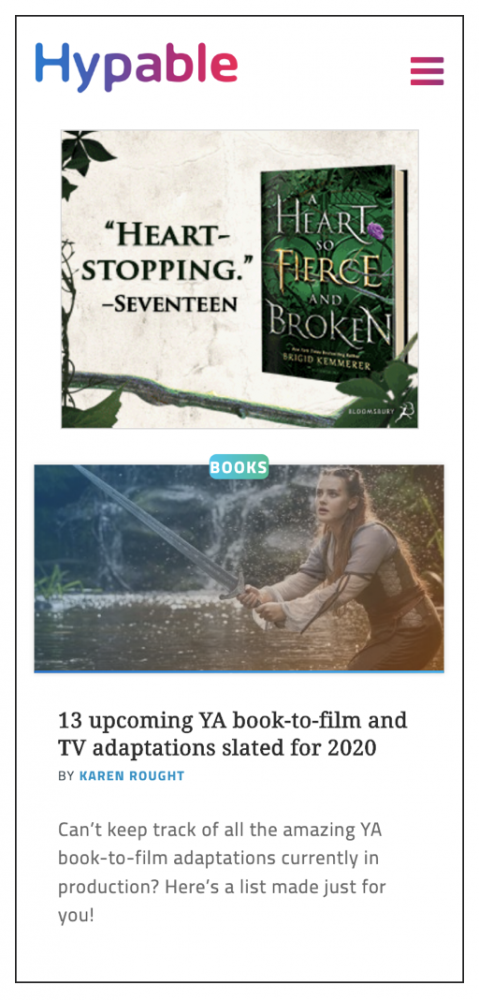 Looking for a new YA fantasy obsession? You can find A Heart So Fierce and Broken here, and the first book in the series here! And if you're ready to reach some YA and fantasy enthusiasts, you know where to find me — marybeth@adbiblio.com!