You know why I love Kate DiCamillo so much? Not only is she an amazing writer, but so many of her books feature really cute animals. I mean, have you met a more lovable mouse than Despereaux? And then there's Mercy Watson, the adorable porcine wonder, who we now get to meet as a little piglet! We were super excited to help Candlewick spread the word for DiCamillo's A Piglet Named Mercy.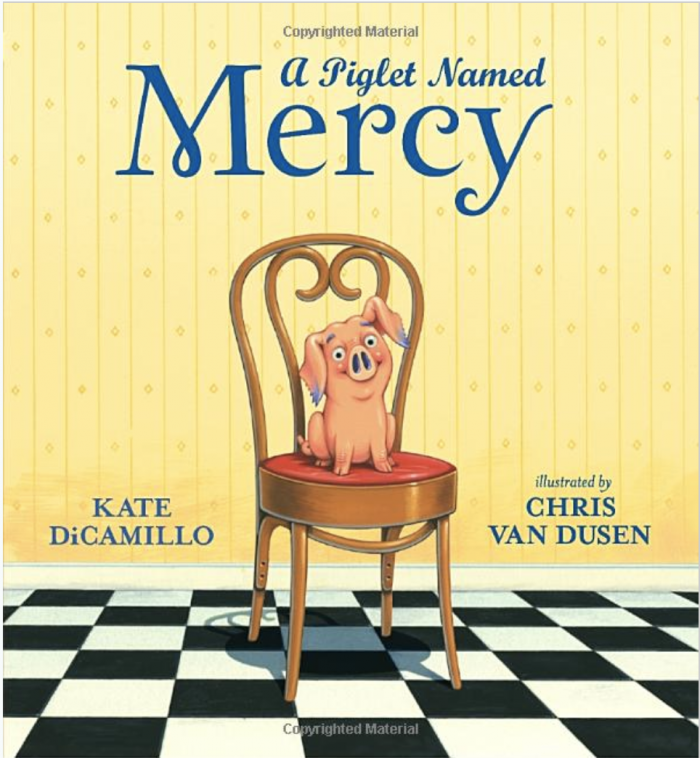 A Piglet Named Mercy is the picture-book prequel to the New York Times best-selling Mercy Watson chapter book series. The book is perfect for little readers and adorably illustrates the origin story of Mercy and all her friends at Deckawoo Drive. Kirkus Reviews says, "Younger siblings of the Mercy chapter-book lovers will find their way into the series with this first look, written just for them."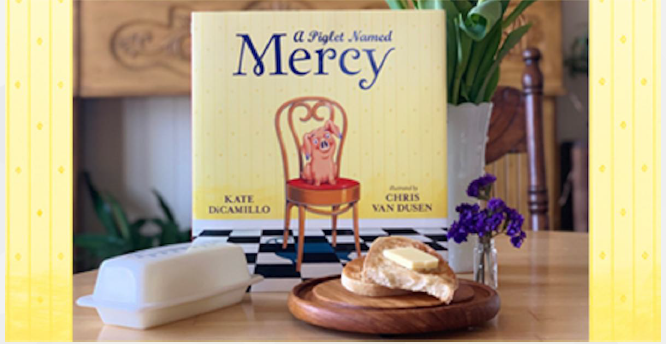 With a December run date, Candlewick's goal was to reach holiday shoppers, in particular Amazon shoppers and book buyers. In addition to this, we targeted Parents of children ages 3-8, Preschool through 2nd Grade teachers, and School Librarians / Librarians. Top traits included children's book buyers, PBS kids viewers, children's learning tools / education products buyers, children's gift shoppers and more. Keywords included terms and phrases like Kate DiCamillo, Mercy Watson, holiday books for kids, holiday gifts for children, and best Christmas books for children.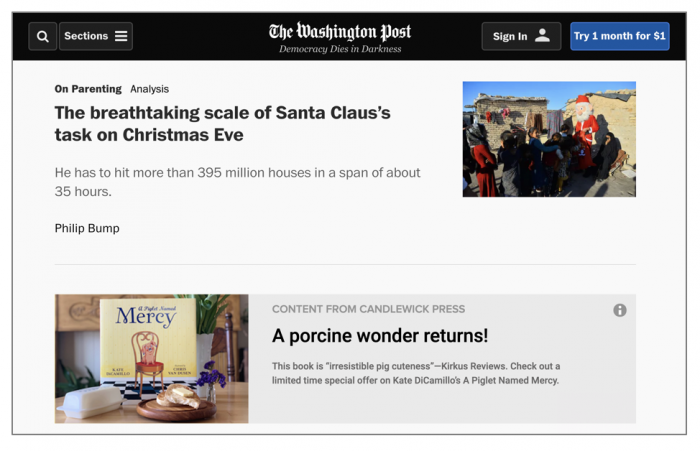 The campaign included our popular native ad and ran on top sites including Scary Mommy, Dad Patrol, Parents Dome, Baby Gaga, BBC, E! Weekly, NY Times, Moms, Washington Post, and more! Finishing at an overall CTR of .22% CTR, the ad performed best with PBS kids viewers (.84% ctr!), children's holiday gift shoppers (.38% CTR) and Preschool through 2nd Grade Teachers (.31% CTR). Fans of Mercy Watson can join her "Hot Buttered Toast Fan Club" and we loved the use of buttered toast in the native ad image!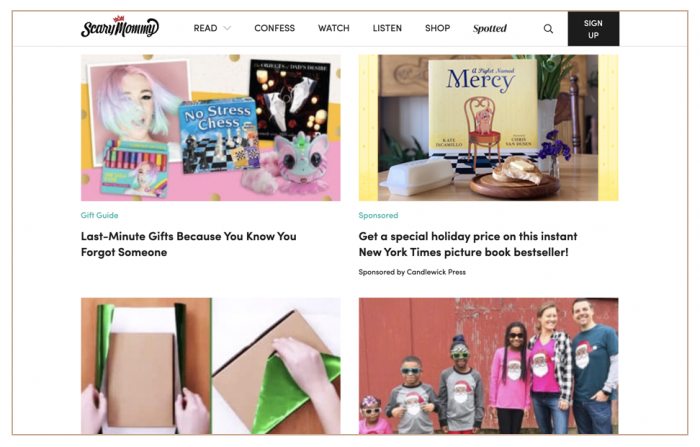 If you're looking to introduce a little one to the wonderful world of Mercy Watson, you have to get your hands on A Piglet Named Mercy! You can pick up your copy here. And if you've got a fun new title to promote, you know where to find me –marybeth@adbiblio.com !