Here at AdBiblio, we're huge fans of running both cookbook and children's books campaigns, so this really was the best of both worlds! For the first time ever, America's Test Kitchen brings their scientific know-how, rigorous testing, and hands-on-learning to KIDS in the kitchen! Somewhere out there, I like to think the next Gordon Ramsay or Martha Stewart has finally gotten their hands on The Complete Cookbook for Young Chefs, and is ready to take on the world – one recipe at a time!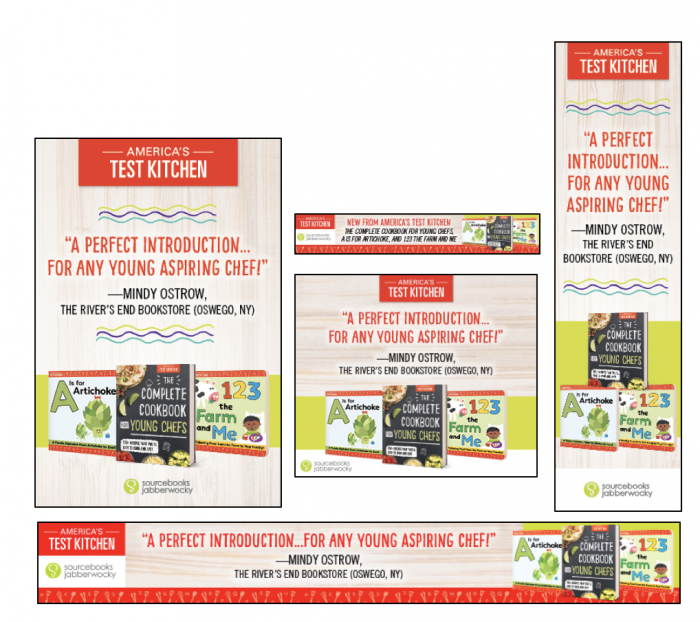 In addition to being a New York Times ​bestseller, The Complete Cookbook for Young Chefs is also a National and Regional Indie Bestseller! It includes step-by-step photos of tips and techniques to help young chefs in the kitchen, as well as 100+ recipes for breakfast, snacks and beverages, dinners, desserts, and more. The best part? The recipes were tested by more than 750 kids to get them just right! So you know they're delicious and kid friendly!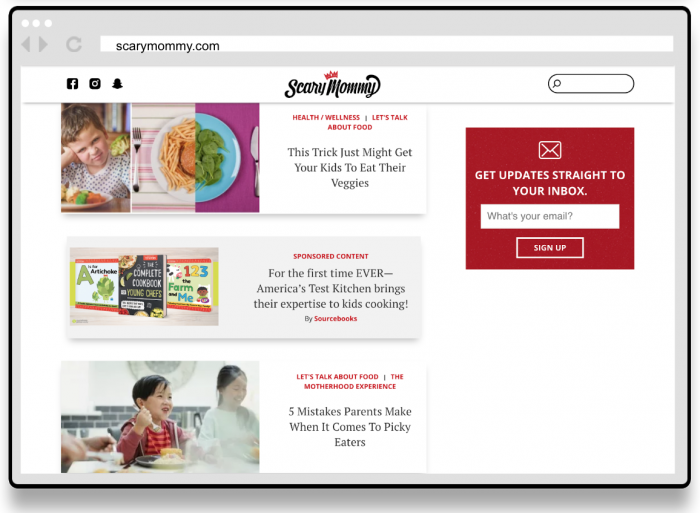 The campaign included proximity, native and banner ads – perfect for mass awareness and engagement with multiple ad units across multiple devices. And even though the book is for little chefs, it's the grown-up chefs who were the target audience for this book!
Our proximity ads were served to parents with a strong interest in baking, cooking, and crafting who had recently visited or were actively shopping (in real time!) in Indie bookstores, Barnes & Noble, Sur La Table, and Williams–Sonoma! The native ad and banners also sought out parents of young children, plus grandparents, librarians, and pre-school, kindergarten, and elementary school teachers. On top of these demos, we also layered in niche traits like a strong interest in children's activity books, viewers of The Food Network and PBS, people who read parenting content online, and children's book buyers.
The ads ran on top-tier sites and apps including Parents, Delish, Simply Recipes, Bon Appetit, Healthy Little Foodies, Cafe Mom, Pinch of Yum, All Recipes, and NY Times!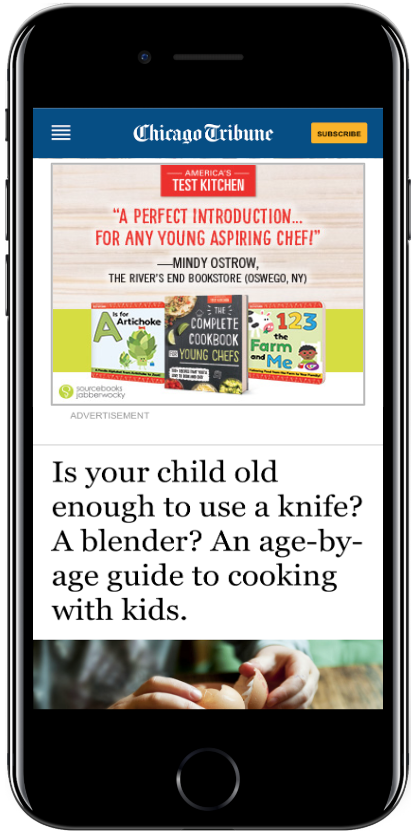 Both campaigns finished with stellar performances! The proximity ended at an overall CTR of .27%, and saw the highest engagement at Indie bookstores (.27% CTR) with parents of elementary school kids (.33% CTR), home cooks (.32% CTR), and gatekeepers who cook for children (.40% CTR).
When it came to the native ads and banners, moms take the cake (no pun intended!). Moms generated a .3% CTR, especially combined with niche traits like those who love to craft and who are heavy shoppers – no surprise there! Overall, the native / banner mix finished at at a whopping .24% CTR.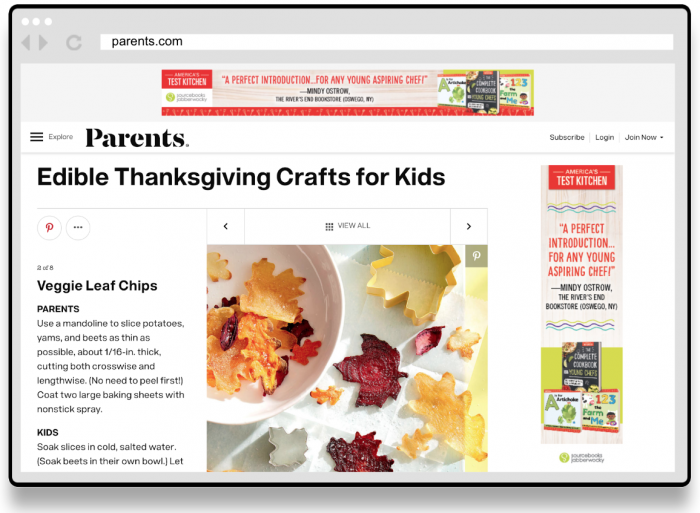 If you have a young chef in your life, you're definitely going to want to pick up a copy of The Complete Cookbook for Young Chefs. It's the perfect holiday gift – you can grab your copy here! And if you've got a unique children's or cookbook campaign you're ready to run, you know where to find me → marybeth@adbiblio.com. Bon Appetit!