Rough & Tumble is the first book in Rhenna Morgan's steamy contemporary romance series The Haven Brotherhood. When Vivienne Moore has to go drag her hard-partying sister out of a bar on New Year's Eve, she finds herself on a collision course with dangerously sexy club owner Jace Kennedy. Jace is determined to unlock Vivienne's wild side…and he always gets what he wants.

To highlight Rough & Tumble's sexy cover art we included a high-impact 300×600 banner alongside standard 300×250, 728×90, and 160×600 ads. A 320×50 mobile banner was also used to expand the campaign's reach across platforms.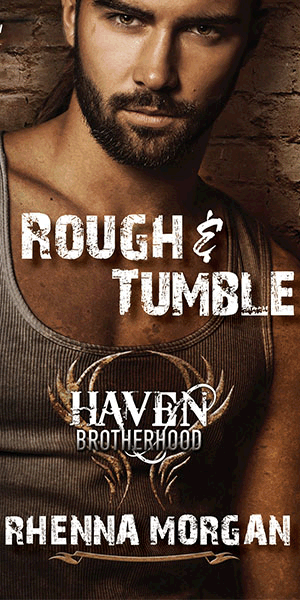 To find the right readers, first we narrowed down the demographics to women-only. Then we focused heavily on Rhenna Morgan fans and Parallel Genre Targeting of comp titles by authors like Sylvia Day, E.L. James, Anna Del Mar, and Holly Hart. The ads were also shown more broadly to avid contemporary romance readers, people interested in relationship and dating content, and fans of celebrity gossip. Sites like Cosmopolitan, Elite Daily, Bustle, People, and US Magazine were among the prime publications targeted.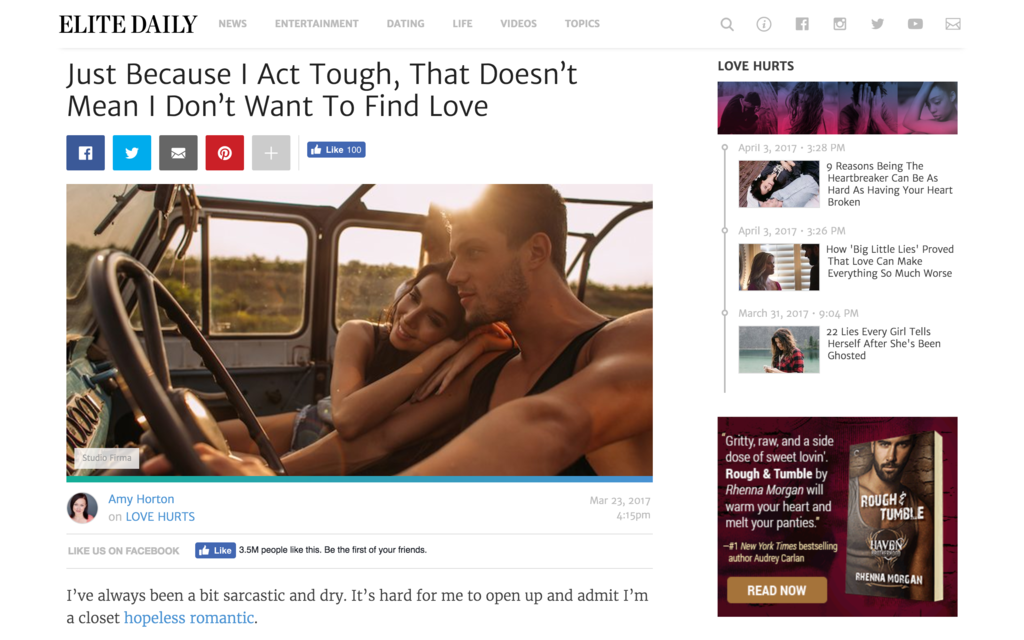 The campaign achieved a fantastic 0.20% CTR and 3.7% interaction rate overall, showing just how excited readers were for this title. Of the 16,000 individual people who engaged with the ads, a stunning 9.7% of them clicked through to the landing page! The ads were also a hit with AdBiblio read-alikes (people who previously engaged with contemporary romance titles), reaching a 0.4% CTR  among those readers – 2X higher than the general audience.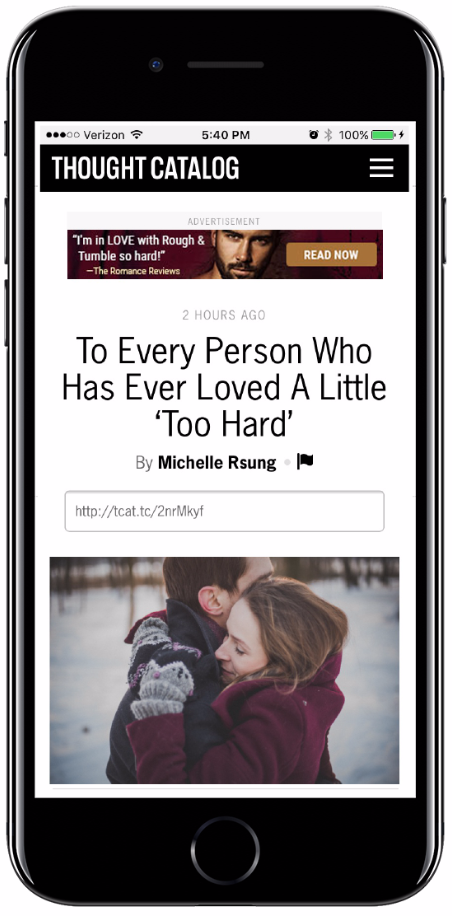 A chaser campaign is continuing to capitalize on the strong success of the original ads by retargeting interested readers through mid-May. Chaser campaigns are the perfect way to combat "out of sight, out of mind" by keeping the title and cover visible to people who have already expressed interest in the book.
Make sure to check out Rough & Tumble from Harlequin's Carina Press, and set aside a half-hour to read an excerpt on Rhenna Morgan's author website! If you've got a hot new romance title to promote, Mary Beth is always excited to talk – send her an email at marybeth@adbiblio.com.