One of the coolest books we've helped promote is Bill Schutt's Cannibalism: A Perfectly Natural History. Algonquin needed to reach readers interested in learning more about the repelling yet fascinating taboo of cannibalism – and we knew it might be a challenge since "interested in cannibalism" ad targeting isn't too easy to come by (weird, right?).

Schutt, a professor of biology and research associate in residence at the American Museum of Natural History, also earned a PhD in zoology from Cornell. And he definitely has a "type" when it comes to the topics he writes about – his first book was Dark Banquet: Blood and the Curious Lives of Blood-Feeding Creatures. (We're not going to speculate on whether Schutt is or isn't a vampire, but let's just say we wouldn't be surprised if that were the subject of his next book.)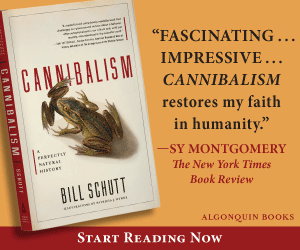 Meticulously researched, Cannibalism debunks common myths and explores the practice's role in biology, anthropology, and history. Far from being just the stuff of horror movies, Schutt points out that cannibalism is a much more normal and natural occurrence than we've been led to believe. From tadpoles snacking on their siblings to amphibians eating their mother's skin to the consumption of placentas, cannibalism is actually all around us.
To find this book's optimal audience, we focused heavily on fans of websites and magazines like National Geographic, Outside, Discover, and Scientific American. We also sought out avid readers with a strong interest in social sciences, biology, natural history, and cultural arts. Museum-goers, NY Times Science readers, and NPR listeners rounded out the core target audience.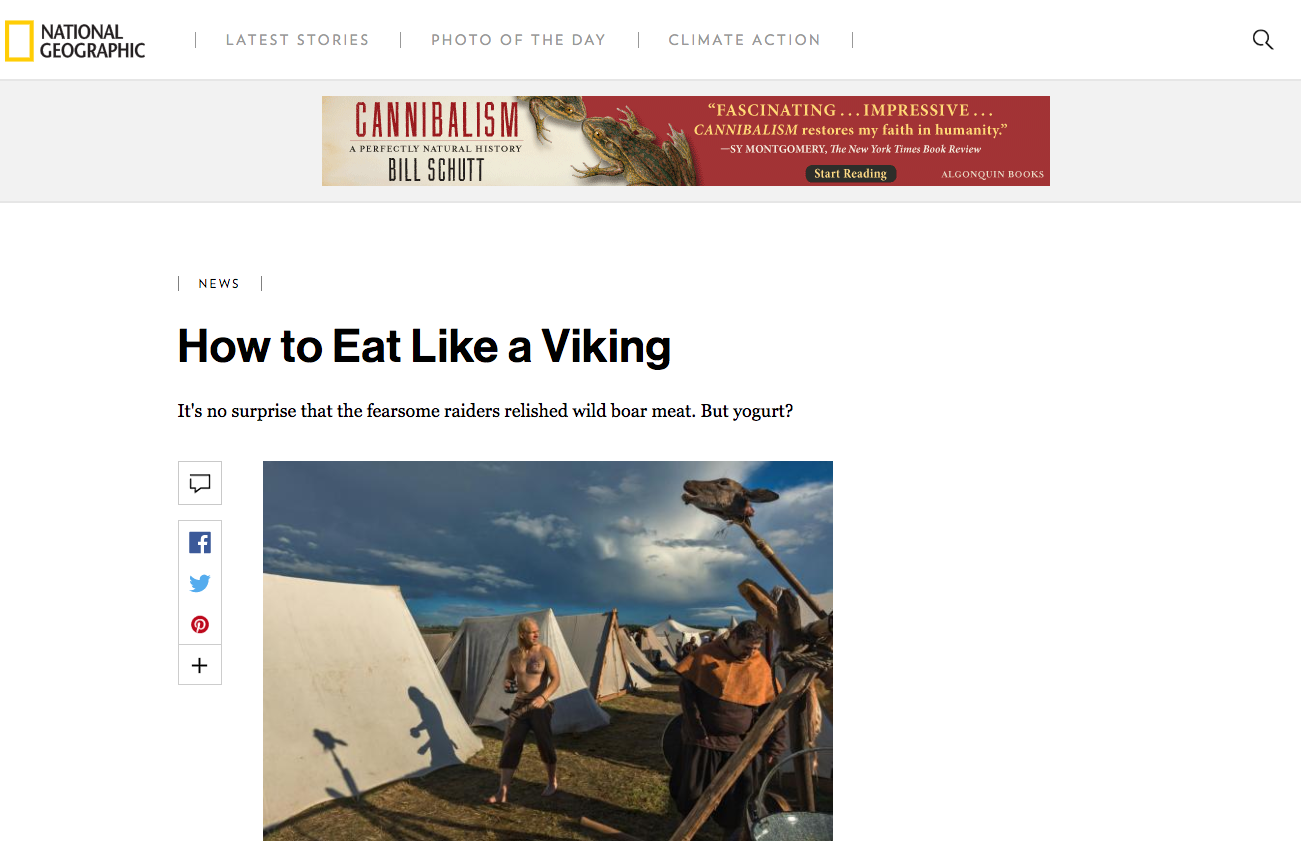 Targeted readers showed enormous interest in Algonquin's Cannibalism campaign. The ads generated a remarkable 0.33% CTR from more than 150k people! The campaign also had a 4.5% interaction rate and 7 second median interaction time from readers engaging with the creative. The ads found their audience on a variety of top-tier sites including Popular Science, National Geographic, NY Times, PBS, and The Huffington Post.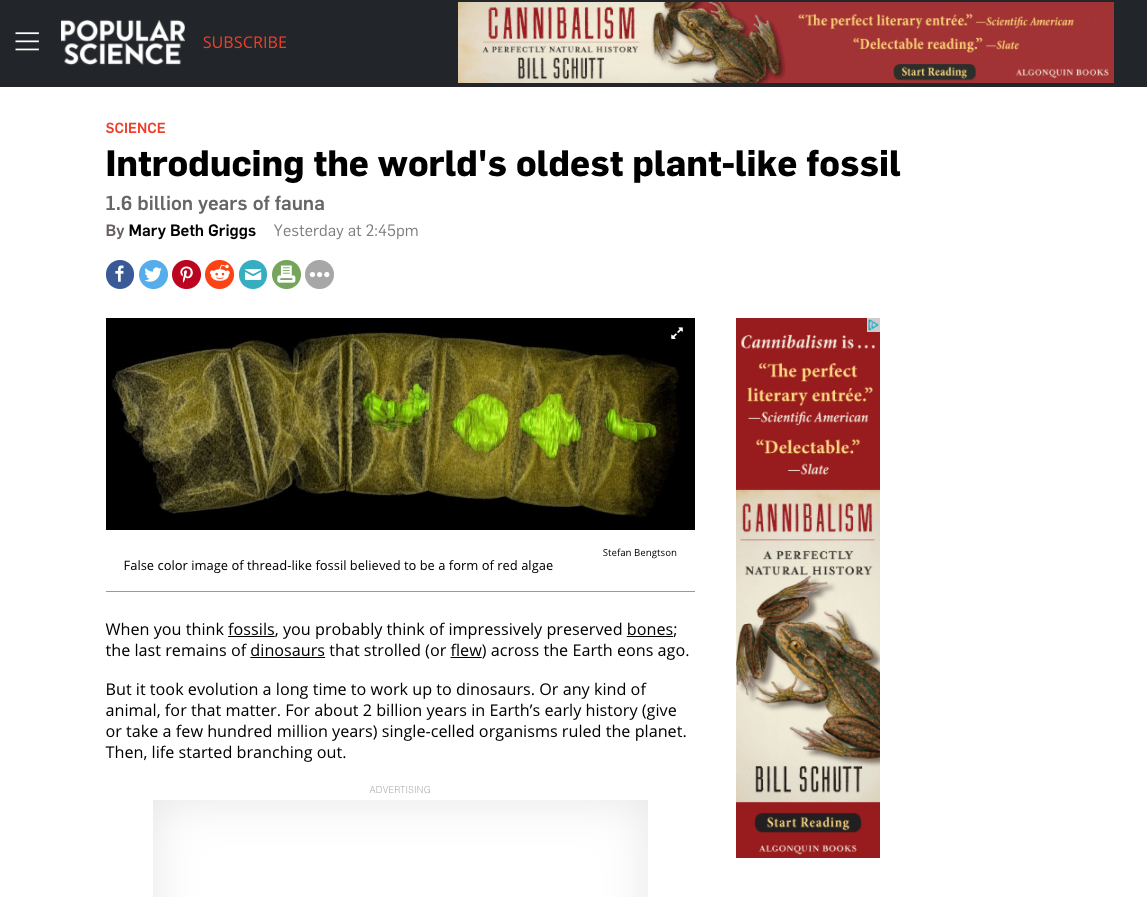 Make sure to pick up your copy of Cannibalism from algonquin.com – trust us, you'll devour it. And if you're interested in promoting an unusual title like this one, drop Mary Beth a line at marybeth@adbiblio.com to start brainstorming!