Are you looking for your next book club read? Look no further! Picked up by Roxane Gay's Audacious Book Club, the Well-Read Black Girl Book Club, and more, Libertie by Kaitlyn Greenidge is a must-read historical novel that's inspired by the life of one of the first Black female doctors in the United States. It was a privilege to help Algonquin Books spread the word about this exceptional book.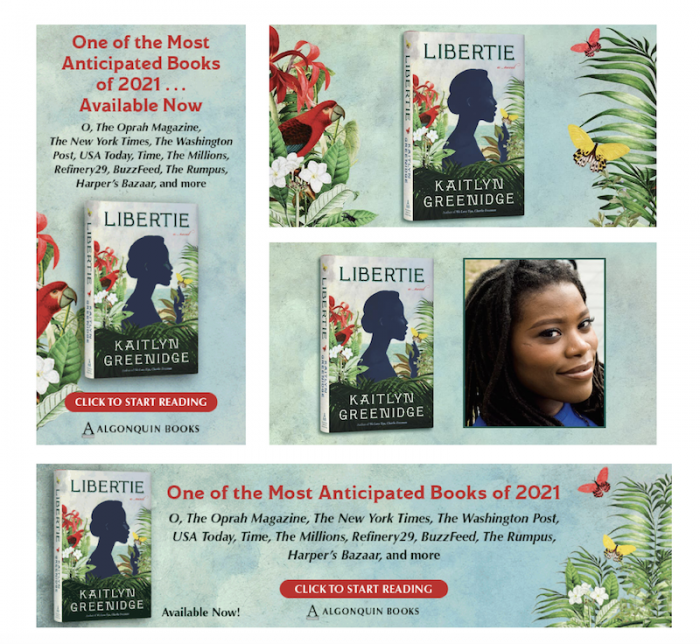 Named One of the Most-Anticipated Books of 2021 by O, The Oprah Magazine, The New York Times, and more, Libertie is an immersive piece of literature worthy of your TBR shelf. Our own Karli Vincent here at AdBiblio says, "Libertie is such a rich, evocative piece of historical fiction exploring the concepts of freedom vs liberation within a variety of social contexts. Very reminiscent of Toni Morrison, but with a unique magic of its own." Ms. Magazine calls it "a beautifully written meditation on Black liberation and imagination. It is exquisite historical fiction that lovingly reminds us to reassess our own present-day commitments to fighting for, and practicing, freedom."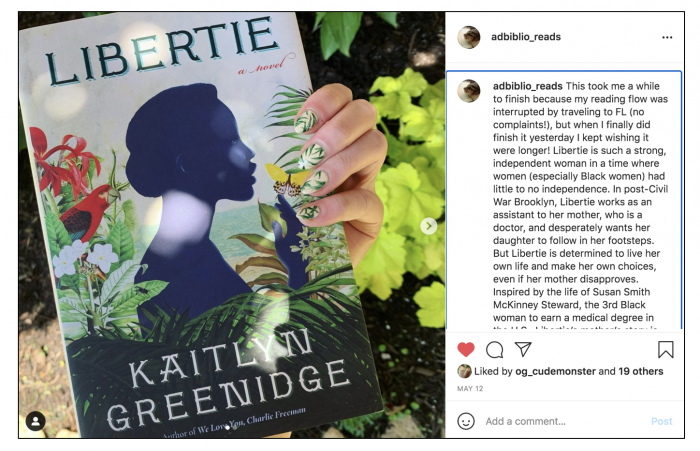 The base of the campaign targeted avid fiction readers and literary fiction readers, with traits and behaviors like Book Club Members, Literary Influencers, Historical fiction readers, fans of Oprah's Book Club, novel readers, Goodreads users, NPR listeners, coming-of-age readers, and more. Comps included popular authors like Toni Morrison, Brit Bennett, Jacqueline Woodson, Yaa Gyasi, Jesmyn Ward, Kiley Reid, Leesa Cross-Smith, and keywords included terms and phrases like fiction gift guide, African American fiction, BIPOC book, book club picks, award winning fiction, #BlackGirlMagic, summer reading, and much more!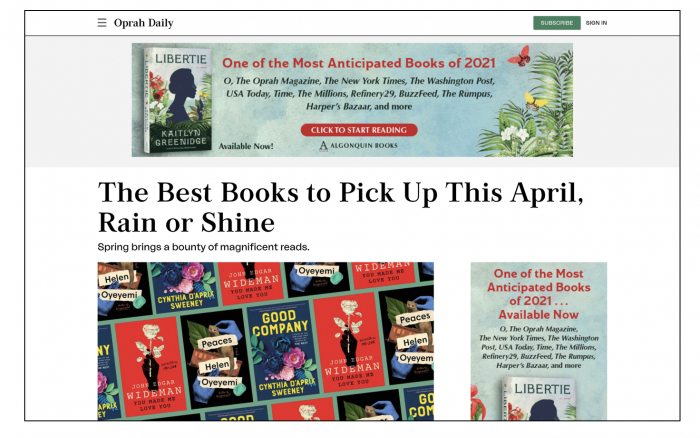 The campaign included a mix of our native and banner ads, and finished at a strong .22% CTR! The ads ran on top sites including The Root, Oprah Mag, Buzzfeed, E! Weekly, Essence, Madame Noire, Vanity Fair, Literary Hub, NY Times, Book Club Chat, and more, and did best with our AdBiblio read alike audience – 0.47% CTR (!) and Avid fiction readers & book buyers – 0.25% CTR.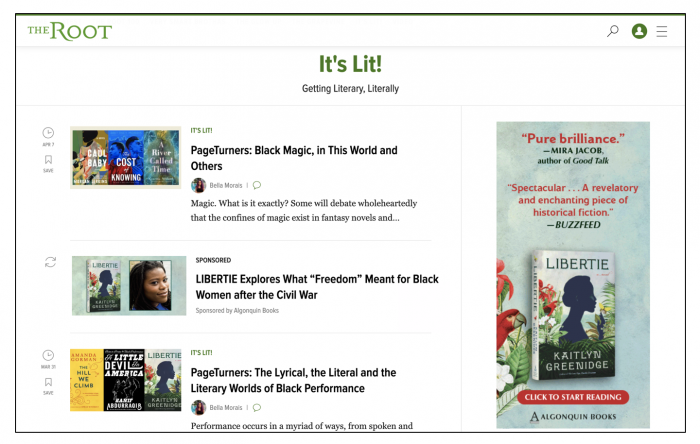 If you're ready to dive into Libertie, you can pick up your copy here. And if you're ready for your next campaign, you can find me at marybeth@adbiblio.com.