Being a fan of book readings myself, I know that half the battle is knowing when and where a favorite (or about-to-be favorite) author might show up. I'm still angry about a missed signing with Cheryl Strayed in 2014. Why didn't anyone tell me?! I'm hurting to this day. SO, it makes me really happy when we get to help connect the literary world with authors in real life. And that's exactly what we did this past January, when we helped Kensington Books spread the word about an upcoming author event in Florida!
To celebrate the fourth book in her A Lady and Lady's Maid Mysteries series, author Alyssa Maxwell held a "meet the author" event at the Vero Beach Book Center in Vero Beach, Florida. Her book, A Murderous Marriage, follows Lady Phoebe Renshaw and her lady's maid, Eva Huntford, after the Great World War. It's the perfect read for historical mystery fans, especially those who love a touch of cozy.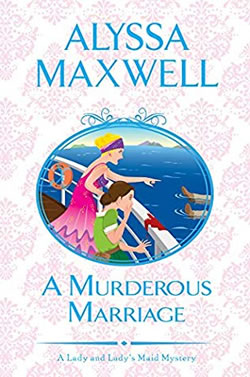 The event awareness campaign focused exclusively on a 300×250 banner ad, and launched two weeks prior to the January 29 meet-the-author date. We focused on 2 core audiences, both limited to people within 40 miles of Vero Beach: Cozy Mystery readers and Historical Fiction readers. Both of these niche target audiences showed enormous interest in the event, and each generated a 0.24% CTR overall! We also tested a small number of impressions towards general Avid Readers and Book Buyers in the same 40 mile radius, resulting in a 0.19% CTR. While that would typically be an exceptional result for a banner ad, it was still 20% lower than the niche Cozy Mystery and Historical Fiction groups.
Within the Cozy category, people who were also small and independent book store shoppers (.31% CTR), Lifetime Channel viewers (.31%), and Hallmark Movies & Mysteries Viewers (.30%) were most engaged with the ad. Top Historical Fiction traits included fans of BBC's Sherlock (.36% CTR) and History buffs (.26%).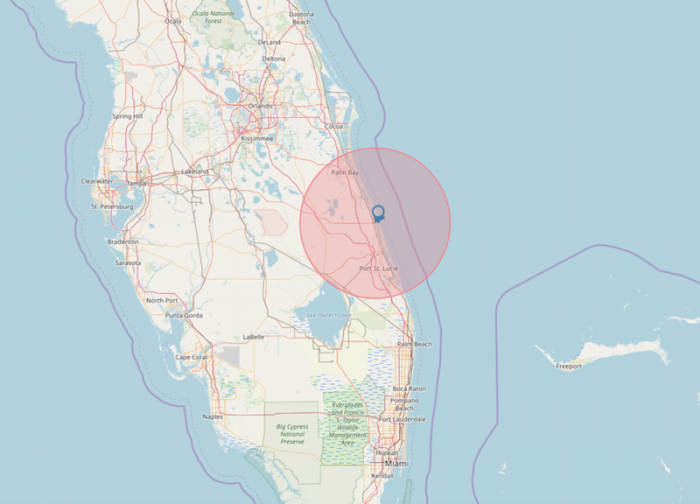 The ad was served to readers on top-tier sites including People, USA Today, TIME, Food Network, and The Washington Post, as well as local sites like TC Palm. Readers on People were especially excited about the event, generating a .74% CTR! The Words With Friends app also produced a TON of traction, finishing at a 1.18% CTR! Curious about which device generated the most clicks? We were too! Tablet took the top spot at a 0.55% CTR, while mobile finished at a .34% and PC ended with a .12%.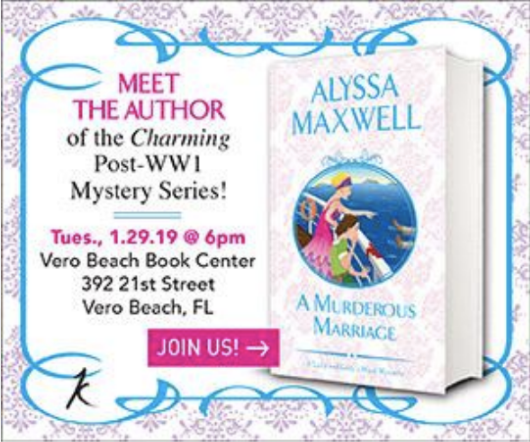 And here's what really blew us away! According to recent stats, the average CTR performance for a display banner ad is .05%. We were ecstatic that this campaign's overall CTR of .23% was more than 4x that average! When you combine a talented author and compelling mystery series with the love and attention of our AdBiblio targeting and optimizations, it's a recipe for success!
If you're still in Downton Abbey withdrawal (like me) and looking for your next historical mystery, be sure to check out Alyssa Maxwell's A Murderous Marriage here! And if you have an upcoming event you'd like to promote, we're here to help!
You know where to find me → marybeth@adbiblio.com!