Blogger and author April Peveteaux understands the challenges of raising a kid with food allergies – after all, she has celiac disease and her daughter carries the gene that could make her celiac too. After making gluten her b*tch and writing The Gluten-Free Cheat Sheet, April decided to tackle the intersection of parenting and food allergies with her new cookbook Bake Sales are my B*tch.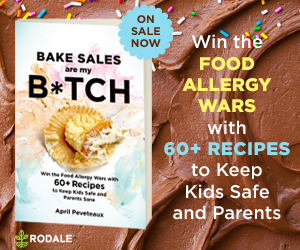 Bake Sales are my B*tch includes more than 60 recipes and tackles all eight major food allergies, vegetarian and vegan diets, and religious practices like keeping kosher. Dealing with everything from school lunches, birthday parties, sleepovers, and of course bake sales, to handling people who don't take your kid's deadly food allergy seriously, Peveteaux has you covered. And as you could probably guess from the title, she does it all with her own unique brand of irreverent humor.

We knew that people struggling to cook for kids with food allergies would be thrilled to find a cookbook catering so precisely to their needs. So to reach the right audience, we focused heavily on parents with a strong interest in children's special diets, health, and wellness. We also filtered for avid cookbook buyers, gluten-free eaters, and recipe-seekers. Sites like This Mess Is Ours, Peanut Allergy, Smitten Kitchen, Eating Well, CafeMom, and Real Simple with tips and recipes for making allergen-free meals were prime targets for the ads.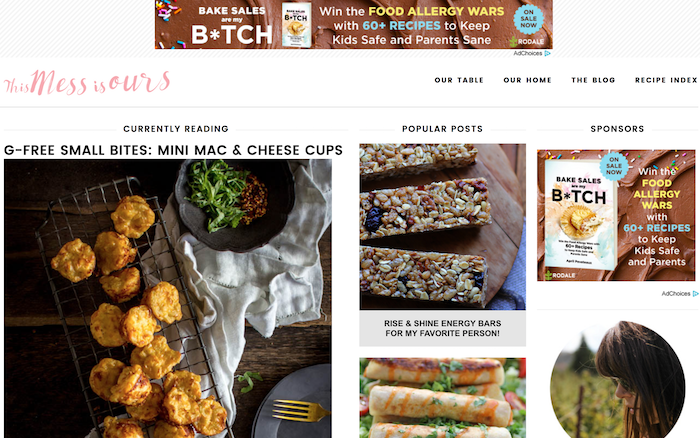 The Bake Sales are my B*tch campaign not only generated a very strong 0.17% CTR, it also had an outstanding 16.83% interaction rate. Those highly interested readers spent a median of 9 seconds engaging with the ads. AdBiblio read-alikes who had previously engaged with relevant cookbooks were particularly likely to click through, leading to a 0.19% read-alike CTR.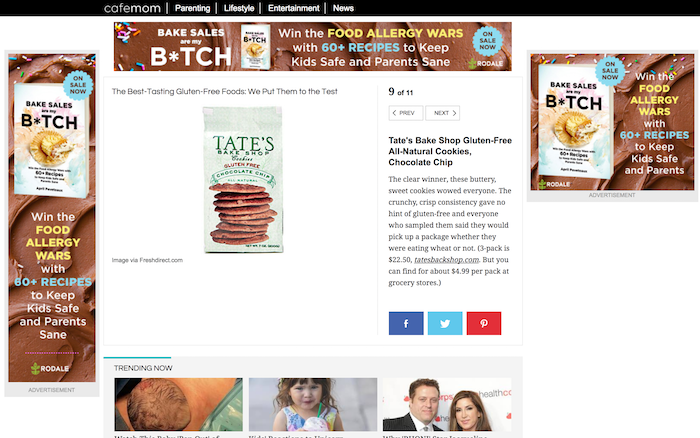 If you've got kids with food allergies, or kids whose friends and classmates may have food allergies or special diets, you'll definitely want to grab your own copy of Bake Sales are my B*tch. And if you're interested in promoting your own cookbook, Mary Beth would love to hear from you – drop her a line at marybeth@adbiblio.com!