I'm a complete sucker (get it?) for book club stories. Especially ones with badass heroines who are fighting off evil. Sure, it's not exactly The Jane Austen Book Club, but The Southern Book Club's Guide to Slaying Vampires by Grady Hendrix is the perfect read for those seeking a fun, dark, gory, blood-sucking book club pick. See how our online book advertising helped Quirk Books spread the word about this award winning horror novel – now available in paperback!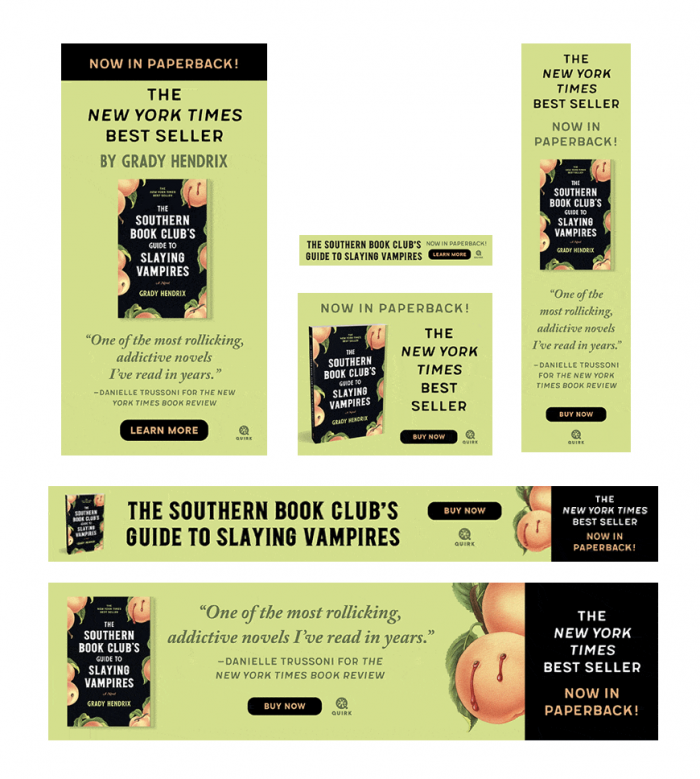 When a book's slogan is "Steel Magnolias meets Dracula," you know you're in for a wild ride. The Southern Book Club's Guide to Slaying Vampires takes us back to the 90s and centers on a book club of southern women who must protect their community from, you guessed it, vampires! Buzzfeed says, "As fun (and as creepy) as the title suggests….This novel will definitely whet your appetite if you're looking for something a bit eccentric and spooky." Oh, and keep an eye out for this bestseller hitting the screens – it's being adapted into a series by Amazon Studios!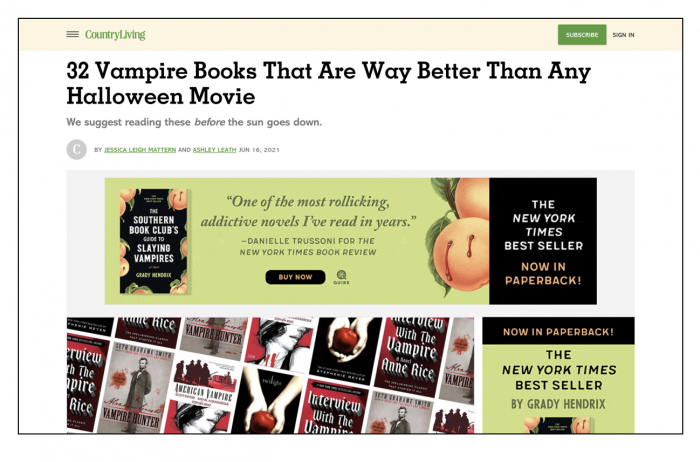 The client's goal was to reach Barnes and Noble shoppers, so the base of the campaign included just that, as well as Nook users! To narrow in on the perfect B&N audience, we included additional traits such as bestselling book buyers, book club members, horror / thriller / suspense readers, those with a strong interest in the occult and paranormal, nerds, and more. Comps included popular authors like Christopher Moore, Anne Rice, John Ajvide Lindqvist, David Reed, Bram Stoker, and Guillermo del Toro, and keywords included terms and phrases like Grady Hendrix, Paperbacks From Hell, My Best Friend's Exorcism, Barnes and Noble bestsellers, vampire novels, horror book club, smart horror, and award winning books.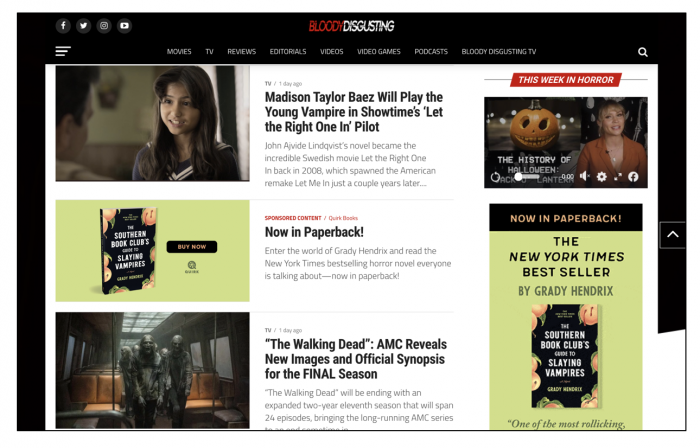 The campaign included a mix of our native and banner ads, and finished at a strong .26% CTR! The ads ran on top sites including Goodreads, Nerdist, Buzzfeed, Hypable, The Mary Sue, E! Weekly, Den of Geek, Country Living, Bloody Disgusting, and more, and (no surprise) absolutely slayed with our book club audience (0.46% CTR), and our AdBiblio read alike audience (0.36% CTR). We also tracked strong interest in comp authors like Christopher Moore, Anne Rice, and John Ajvide Lindqvist – 0.34% CTR!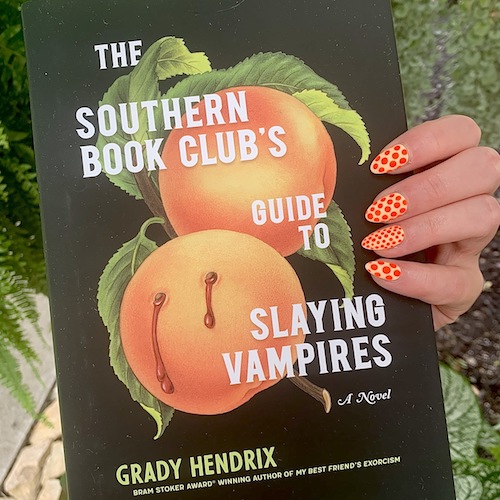 You can pick up your copy of The Southern Book Club's Guide to Slaying Vampires here! And if you're ready for your next campaign, you know where to find me – marybeth@adbiblio.com!
Want to read more? Check out more online book advertising case studies here!