One of the most empowering- and perhaps most needed – non fiction books we've ever promoted is Dan Rather's What Unites Us. When Algonquin came to us with the hopes of helping them reach a very specific niche group of readers (those ages 65+ with an interest in News, Politics and Current Affairs), we were psyched to take on the challenge!
In What Unites Us, Rather shares a collection of essays reflecting on patriotism and what it means to be an American today. With more than 60 years in broadcast journalism, he's no stranger to watching America at its highs and lows. From the Civil Rights Movement in the South to the morning of 9/11, Dan Rather shares remembrances from his unbelievable life. Rather writes, "As I have seen over the years, when we cultivate these instincts, we soar. When we sow seeds of division, hatred, and small-mindedness, we falter." And with the current state of division among Americans, these are words we need to hear and remember.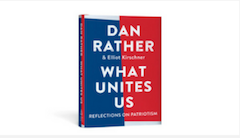 In addition to the niche demographic of 65+, we added in some more relevant targeting like those who listen to NPR, non fiction political readers, and journalists. Since Rather is known for his work at CNN and CBS News, we also aimed to reach avid viewers of those particular channels. Our parallel genre targeting really put the icing on the cake – helping us reach fans of TV shows and TV personalities like The Last Word with Lawrence O'Donnell, All In with Chris Hayes, and CNN Tonight with Don Lemon, – as well as fans of Dan Rather himself. We also suggested geo-targeting the ads to big cities, like New York, Chicago and Washington D.C.- and we were thrilled to find that readers in these specific areas had strong reactions to the ads!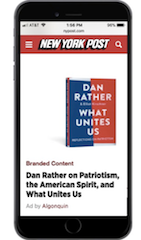 The campaign included both native and banner ad units, and started a week before the launch of the book to generate some pre-sales and build up more buzz for its release! Readers were served the ads on top-tier news and political sites including Salon, USA Today, CNN, Boston Globe, Washington Times, Forbes, The Atlantic, TIME, Wall Street Journal, MSNBC, and more. Dan Rather fans and avid readers of news publications like The NY Times and The Economist were some of the top performing traits, and the banner ads finished with a strong .16% CTR, while native ended with a very impressive performance of .26% CTR!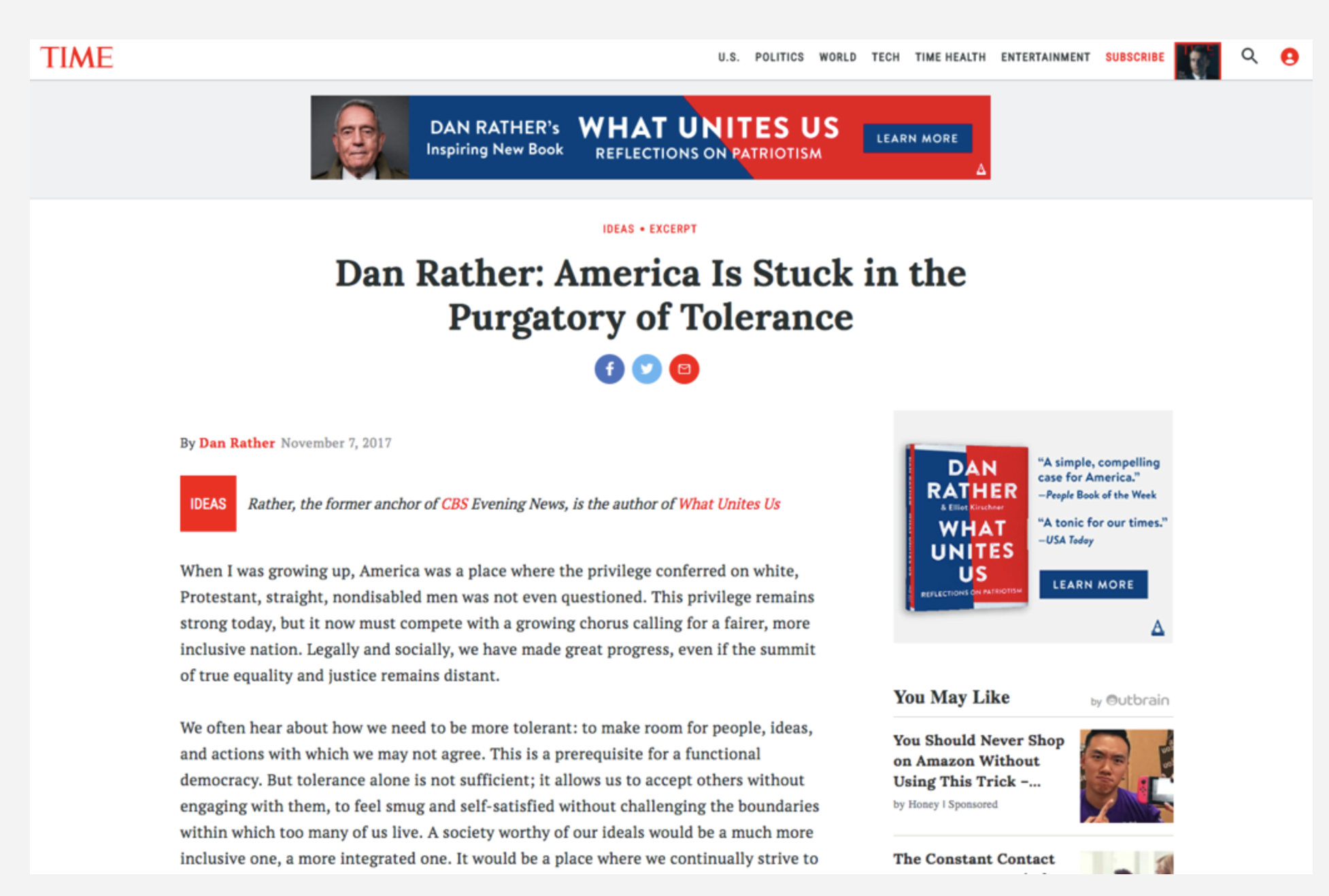 What Unites Us was an instant New York Times bestseller, and still sits on the Publishers Weekly bestseller list. To see what all the buzz is about, get your copy here! And if you think Dan Rather is slowing down at age 86, think again. He's been book touring!
To set up your own AdBiblio campaign today, you can find me here ––> marybeth@adbiblio.com! I look forward to hearing from you!