Posts Tagged "publishing"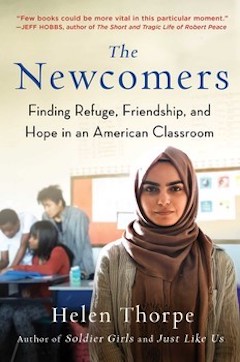 We get to advertise a lot of really unique and empowering books here at AdBiblio, and this one was no exception. When Simon and Schuster came to us with The Newcomers, we were thrilled to help share this enlightening book with readers.
We're just now hitting pumpkin spice latte season and it's barely Halloween – so is it too soon to start thinking about Holiday shopping for books? Nope! I don't think so. AdBiblio is already filling up November and December with Holiday campaigns! Take a look at a couple ways we can help...
Image Credit: Rachel McGorman
For a first-timer, London Book Fair gives the kind of adrenaline rush you'd expect from something like Coachella — just at a much lower decibel level. There are more people here than I could meet in a year, much less three days.
Image Credit: Sean MacEntee, flickr
If you're a writer who's been discouraged by the competitive publishing industry, don't despair! For inspiration, here are some bestselling titles that were initially rejected by publishers: According to The Huffington Post, the following books "almost never saw the light of day:"