Helping promote a New York Times bestseller like Real Food Fake Food is exciting in its own right, and working with our neighbors at Algonquin to do it was the icing on the (fake) cake for our NC-based team!
Award-winning journalist Larry Olmsted's Real Food Fake Food is a fascinating exposé of rampant food fraud. From olive oil to sushi to coffee, Olmsted reveals the food industry's deceptive practices and teaches readers how to identify the genuine from the fake. We knew this compelling book would appeal to health-conscious eaters, gourmands, and avid readers of culinary magazines like Food & Wine and Bon Appétit.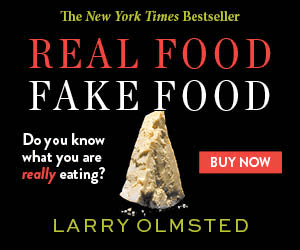 Algonquin reached more than 150k readers on top-tier food sites like Saveur, Cooking Light, Food & Wine, Food Network, Serious Eats, Bon Appétit, Eater, and more. The ads were also seen on NPR, USA Today, and Fox News to tie in with strong press coverage and author interviews.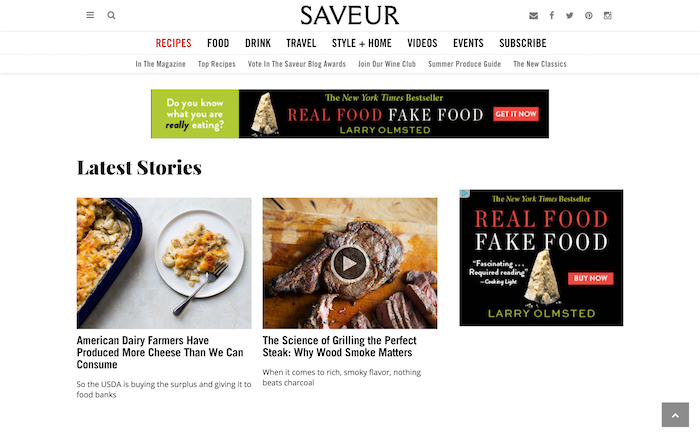 By reaching the right readers on the right sites, the Real Food Fake Food campaign generated an outstanding .30% CTR and 3.67% interaction rate. Of the 4k people who engaged with the ad for a median time of 8 seconds, 14.65% clicked through to the landing page!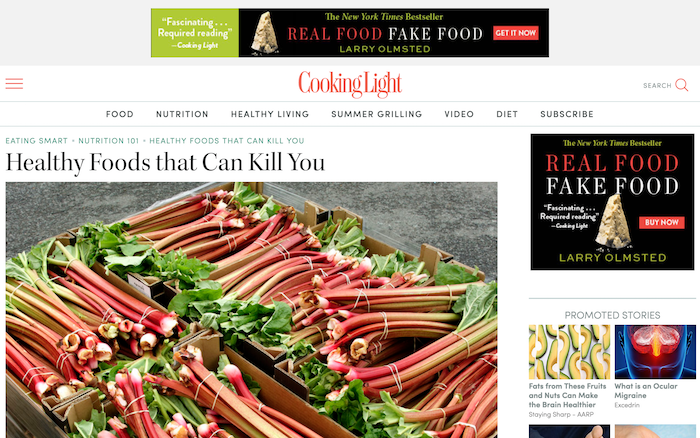 Once you've grabbed your own copy from realfoodfakefood.com (seriously, you'll love it), shoot us an email to talk more about how AdBiblio can help you with your next book advertising campaign!