Do my dogs, Zola and Arnie, love me as much as I love them? Considering they follow me everywhere I go, I'm going to guess that they do. And now – with the fascinating new read Dog is Love by Clive D.L. Wynne PhD – I have more than just instinct, I have scientific proof! As massive animal lovers here at AdBiblio, we were thrilled to help Houghton Mifflin Harcourt spread the word about this pawsome debut about our furry best friends.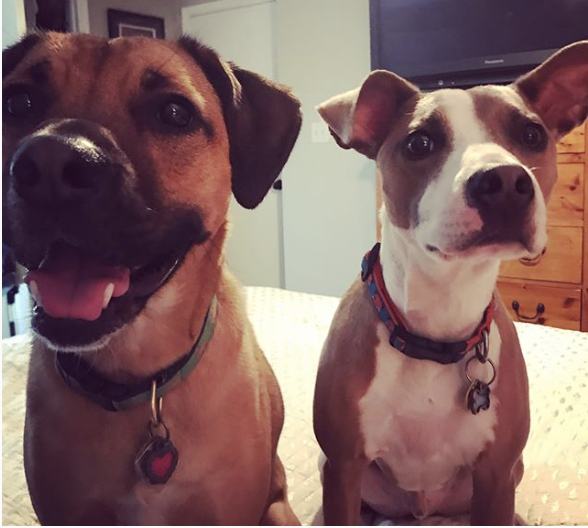 Dog is Love is "essential reading for anyone who has ever loved a dog" (raises hand high). The author, Clive Wynne, is a pioneering canine behaviorist who digs into the science of both why and how our dogs love us. Using cutting edge science, the book tells us more about dogs' unique origins, behavior, needs, and hidden depths than we ever imagined possible. It's a perfect read for both animal and science lovers!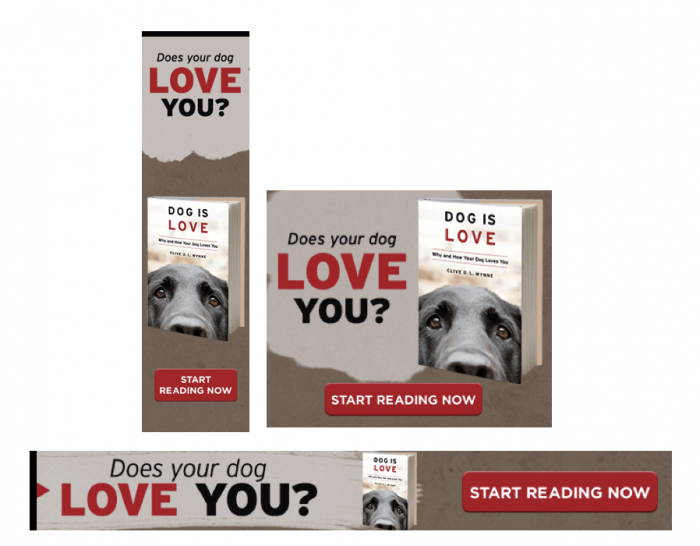 Dog books happen to be one of our specialties, so we knew exactly the audience we were hoping to reach. In addition to reaching dog owners, animal lovers, and Veterinarians, we also layered in traits like frequent dog park visitors, fans of Animal Planet and National Geographic, non fiction readers, recent animal shelter and humane society visitors, and those who donate to animal welfare charities. Keywords included terms and phrases like books about dogs, books for dog lovers, dog psychology, human-canine bond, Dog DNA, and more. We also targeted comp titles like Inside of a Dog: What Dogs See, Smell, and Know by Alexandra Horowitz and The Animals Among Us: How Pets Make Us Human by John Bradshaw.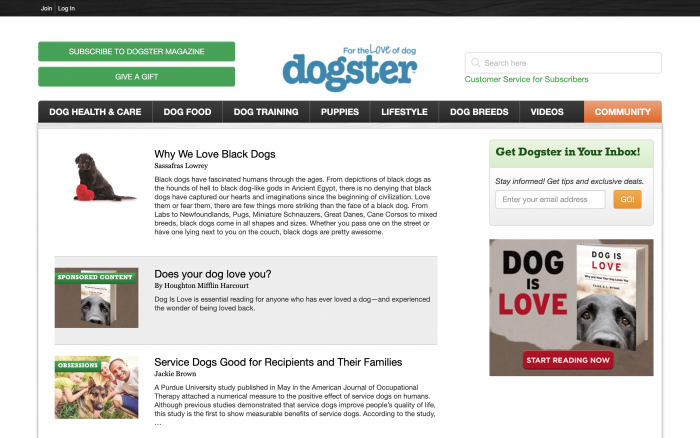 The campaign included a mix of our native and banner ads, and finished at a really strong .36% CTR (we really do know that dog audience!). The ads ran on top-tier sites included Dogtime, Modern Dog Magazine, The Dodo, Dogster, Animal Planet, The Animal Rescue Site, Buzzfeed, I Heart Dogs, NY Times, Puppyfinder and more! Top performing demos and traits included Veterinarians ( .70% CTR!), Pet and Animal lovers (.57% CTR), and, not surprisingly, Dog Owners (.47% CTR).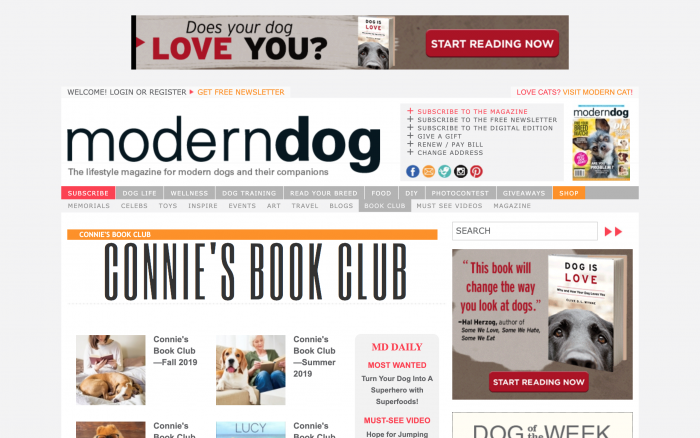 If you're ready to read more about these adorable pups, or are simply fascinated by animal behavior, you definitely need to get your paws on Dog is Love. You can pick up a copy here! And if you've got an animal book or other interesting nonfiction read, you know where to find me –> marybeth@adbiblio.com.