With a title like Hot and Badgered, we knew this was going to be a fun campaign. Then we watched the book trailer, and we REALLY knew this was going to be a whole lot of fun! Hot and Badgered is part of a hot and quirky new series by Shelly Laurenston, the NY Times bestselling author of many paranormal romance titles, including Wolf with Benefits, Bear Meets Girl, and the Magnus Pack series. We've helped promote some of these titles in the past, but this was the first time we'd be promoting one of her book trailers!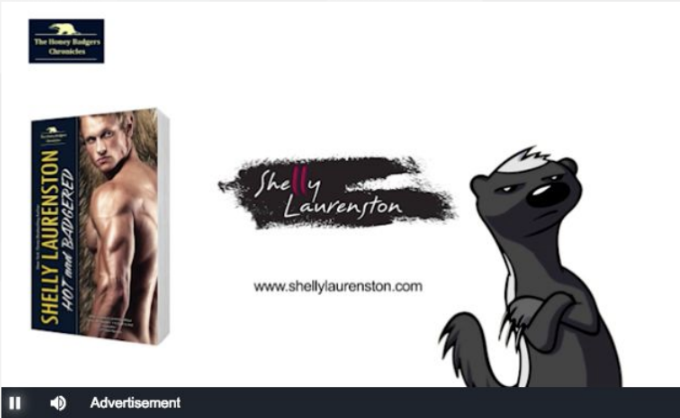 In Laurenston's world, a Honey Badger is not just a little skunk looking monster, or the YouTube viral video and Internet meme. In fact, they are sexy shape shifters and completely bad-ass. In Hot and Badgered, Charlie is the oldest of three half-sisters, all of whom are part human and part honey badger shifter. On the run from assassins and in complete survivalist mode, she meets a handsome grizzly shifter, Berg Dunn. And by "meeting" him, I mean she falls out of the sky naked and lands face-first on his hotel balcony, immediately demanding his best gun. I told you honey badgers are bad-ass! Berg isn't the same after meeting Charlie, and his big grizzly heart can't help but fall for her.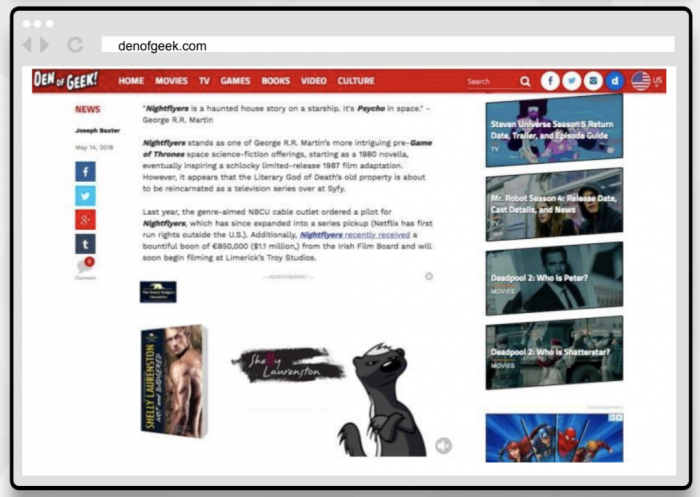 Hot and Badgered is an obvious read for those who love paranormal and fantasy romance, but Kensington also needed help reaching a very specific audience: the Furry Community. AdBiblio team to the rescue! Using our lexicon targeting, we were able to reach people reading content online featuring phrases like "Furry community, furry fandom, Furries…" etc. In fact, this targeting worked extremely well, finishing at a .26% CTR overall! Another exciting part of this campaign: In addition to preroll, we included connected TV impressions and served the video on apps like CW TV and Starz!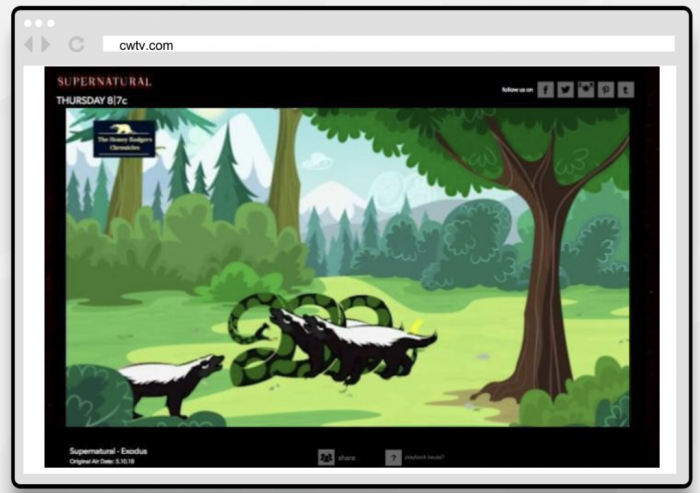 The preroll video impressions finished with a .5% CTR, and ran on top sites including Nerdist, Bustle, Den of Geek, Huffington Post, and more. In addition to the lexicon keywords being successful, we also saw traction among groups like those with a strong interest in women's fashion, romance movie viewers, and online daters. And our read-alike audience finished with an impressive 1.2% CTR, proving that once you're a paranormal romance addict, it's hard to quit!
Furry or not, this is a super fun paranormal read and definitely worth checking out! You can pick up your copy here. And if you've got a niche community you're hoping to reach, you know where to find me → marybeth@adbiblio.com !