The AdBiblio Carousel Ad enhances the visual appeal and engagement of your ads, enabling your brand to shine in a crowded digital landscape. Showcase a variety of authors, series, and more, seamlessly connecting each frame to their own unique URL!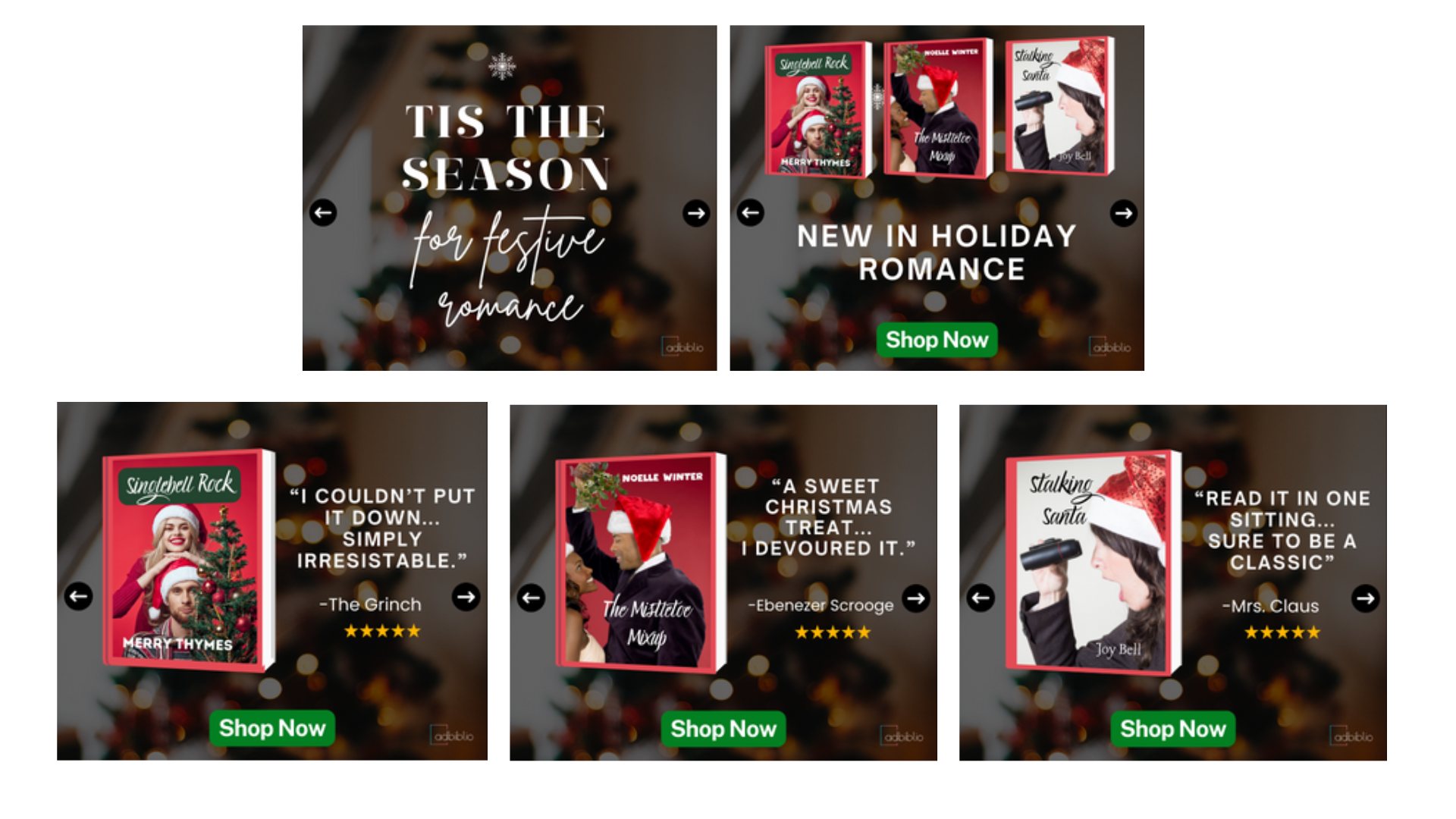 Included in the campaign cost is full ad creation, or you have the option to provide your own static jpg/png banner ads. We'll take care of building the carousel out on our end. The available sizes are 300×250, 320×480, and 300×600, and each frame can be linked to a unique URL.

Below are the minimum spend requirements:
$3,000 for three slides
$5,000 for six slides
$8,000 for ten slides

If you're ready to kickstart your next AdBiblio Carousel Ad campaign or have any questions, please don't hesitate to reach out to Mary Beth!