Happy Pride Month! We're huge proponents of increasing diversity and representation in books and literature. So in honor of #loveislove we're sharing how we helped Simon & Schuster reach niche readers with an LGBTQ+ focus for The Red Scrolls of Magic, from #1 New York Times bestseller Cassandra Clare and award-winner Wesley Chu! Clare has been a pioneer of LGBTQ+ inclusion in the world of YA publishing (you can read more about that in an interview here), and we were thrilled to help promote the newest addition to the Shadowhunters books.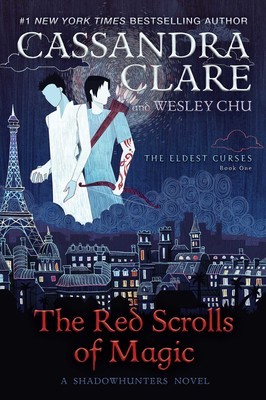 This YA fantasy romance is the first in the The Eldest Curses series, and follows the adventures of gay demon-fighting warrior Alec Lightwood and his partner Magnus Bane, the openly bisexual High Warlock of Brooklyn. (Or "Malec", as fans call them!) We won't give away any spoilers, but the two met in a previous novel, and the new series gives readers a closer look into their love story, as well as all of the fantasy and adventure that comes with a Clare book. And if that isn't enough to excite you, The Red Scrolls of Magic is co-written with amazing sci-fi author Wesley Chu!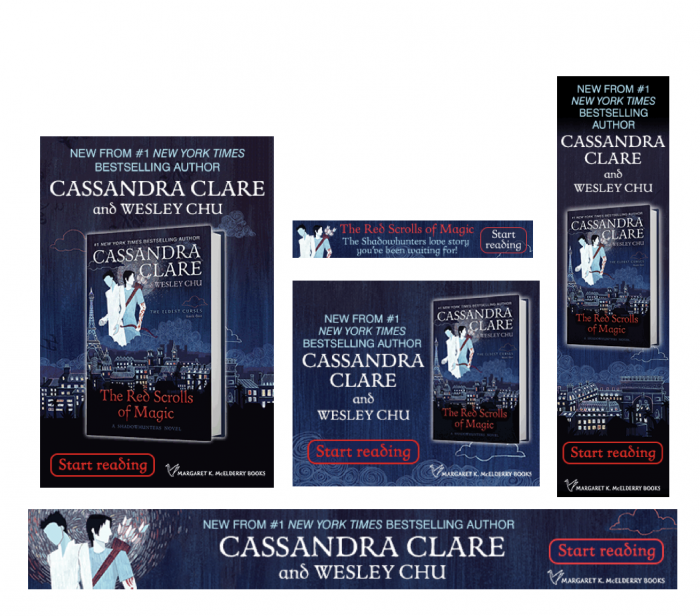 The foundation of the campaign included a strong groundwork of classic YA fantasy readers: YA fanatics with a strong interest in fantasy and science fiction, parents of teens, bestselling book buyers, comp authors like Sarah J. Maas and Leigh Bardugo, and fans of TV shows including Shadowhunters, Riverdale and The Vampire Diaries. Because of Clare's strong LGBTQ+ fan base, we also layered in LGBTQ+ advocates and niche keywords such as best LGBTQ books, LGBTQ fantasy fiction, LGBTQ YA books, etc. In addition to our native and banner ad units, we also included proximity ads to reach YA fantasy fans and LGBTQ+ advocates who were inside or had recently visited indie bookstores, Barnes & Noble stores, Target, and libraries. It was the perfect combination!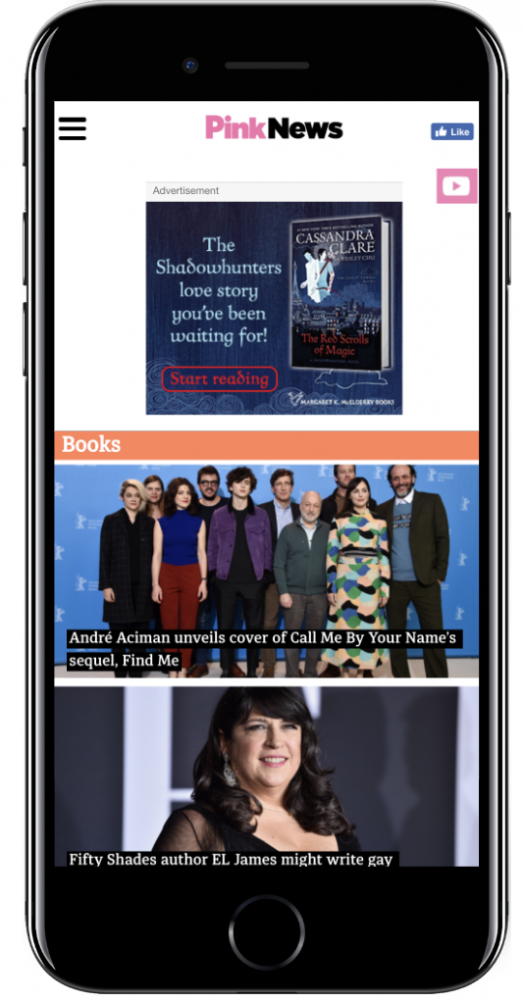 The native / banner mix finished at a very strong .20% CTR, with the proximity campaign generating an even more impressive .26% CTR! The ads were served on top-tier sites including Buzzfeed News, NY Times, Seventeen, Teen Vogue, The Mary Sue, Bustle, io9, Den of Geek, and AV Club – as well as LGBTQ+ focused sites like LGBTQ Nation, Advocate, Out, and Pink News. Some fun facts: the campaign performed particularly well with readers who love teen movies (.36% CTR), LGBTQ advocates (.26% CTR), fantasy and fiction readers (.4% CTR!), and fans of the TV show Orphan Black (.28% CTR!).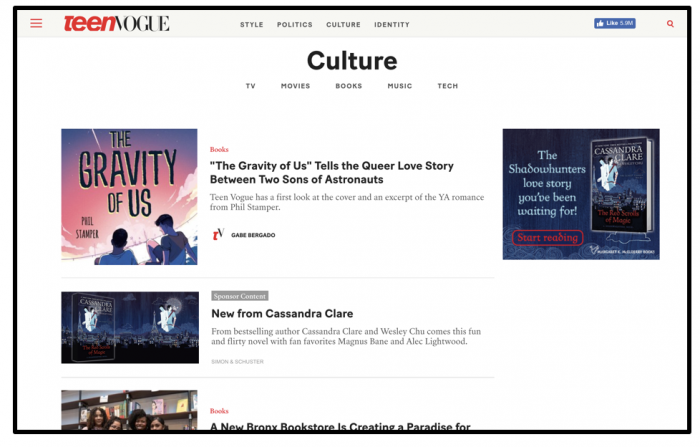 If you're ready to dive into the awesome adventures of Magnus and Alec, you can find The Red Scrolls of Magic here! And if you're looking to run an LGBTQ+ focused campaign (or any niche campaign for that matter!), we'd love to help! You can find me here –> marybeth@adbiblio.com. Have a happy Pride Month, and let us know which LGBTQ+ books are your favorite June reads!