Sure, children's books are for children – but let's be honest, us adults love them too! And it's been a while since I could relate to a kids' book as much as I could to Wolfboy by Andy Harkness. Why? Because it's about something all of us deal with from time to time (or, for me –most days) –– being HANGRY. We loved helping Bloomsbury spread the word about this little wolf on the search for a snack!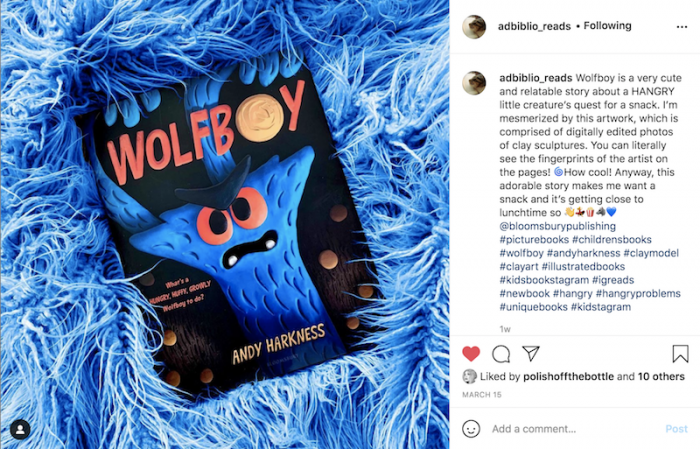 Andy Harkness knows a thing or two about illustration and animation. In fact, he's an award-winning art director who has worked on Moana, Frozen, and Wreck-it-Ralph, among other movies! And it really shows in Wolfboy. We were mesmerized by his artwork which is comprised of digitally edited photos of clay sculptures, giving it an almost cinematic feel! And in addition to the unique art work, the story is one that will keep parents and children laughing the whole way through as this little wolf becomes hungrier and hangrier. Publishers Weekly says, "Readers will feel like they have a front-row seat to a marvelously imagined and sculpted toy theater."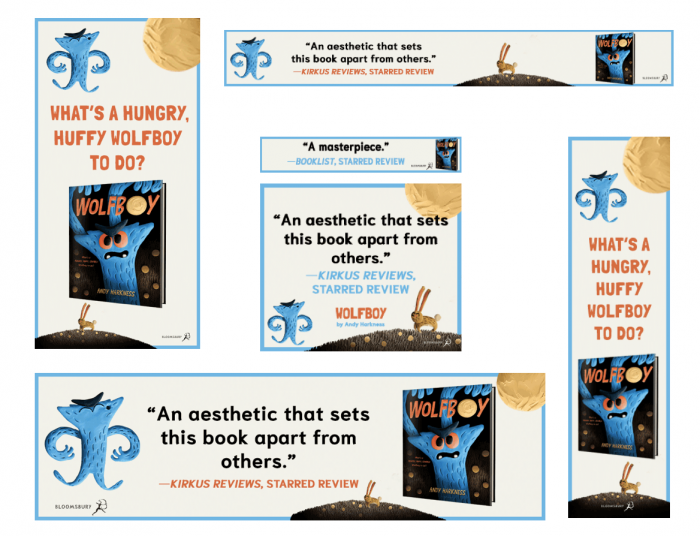 The base of the campaign included parents of children ages 3-8 and grandparents. On top of this, we included traits and behaviors like children's and picture book buyers, those who read parenting content online, mommy and family blog readers, children's gift buyers, and those with a strong interest in children's games and toys. Comps included popular children's authors and similar books like Grumpy Monkey by Suzanne Lang, The Bad Seed by Jory John, and Dragons Love Tacos by ​Adam Rubin. Keywords included phrases like bedtime stories, children's book series, hilarious picture books, and gifts for children!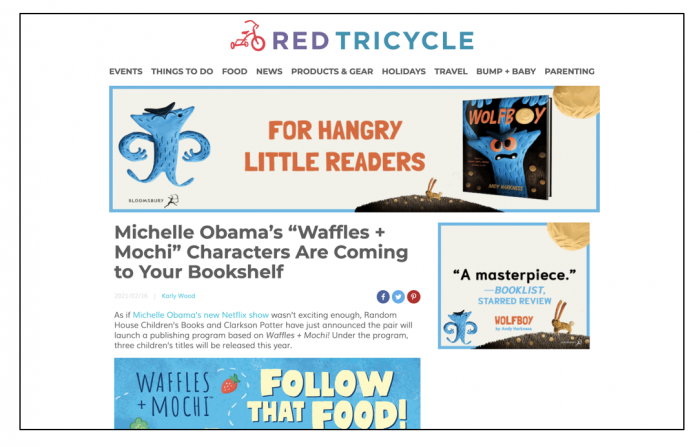 The campaign featured our popular mix of native and banners, and finished at a 0.23% CTR. The ads ran on top sites including Parents, Red Tricycle, NY Times, Childhood 101, Scary Mommy, Imagination Soup, Cafe Mom, Family Education, Children's Library Lady, and more – and resonated best with those who have a strong interest in children's games & activities – 0.30% CTR, Avid children's & picture book buyers –0.25% CTR, and Children's & family TV & movie viewers – 0.23% CTR!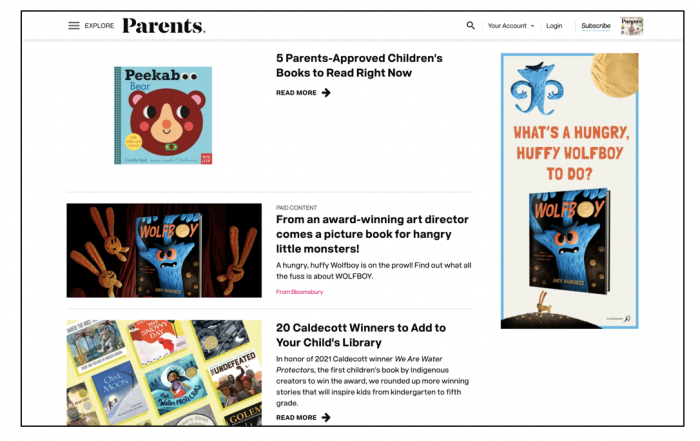 We can't wait to see what Andy Harkness does next. In the meantime, you can find Wolfboy (and more about his awesome art!) here on his site. And if you've got a kids book ready to promote, you know where to find me – marybeth@adbiblio.com.