The Slut Squad is fighting back!
In the age of digital privacy and the #metoo movement, Revenge of the Sluts is the book that the world needs right now. With more than 406,000 reads on Wattpad, it's no surprise that Natalie Walton's debut is an addictive story that will have readers rooting for the "Slut Squad". We were thrilled to help Wattpad spread the word about this feminist YA novel!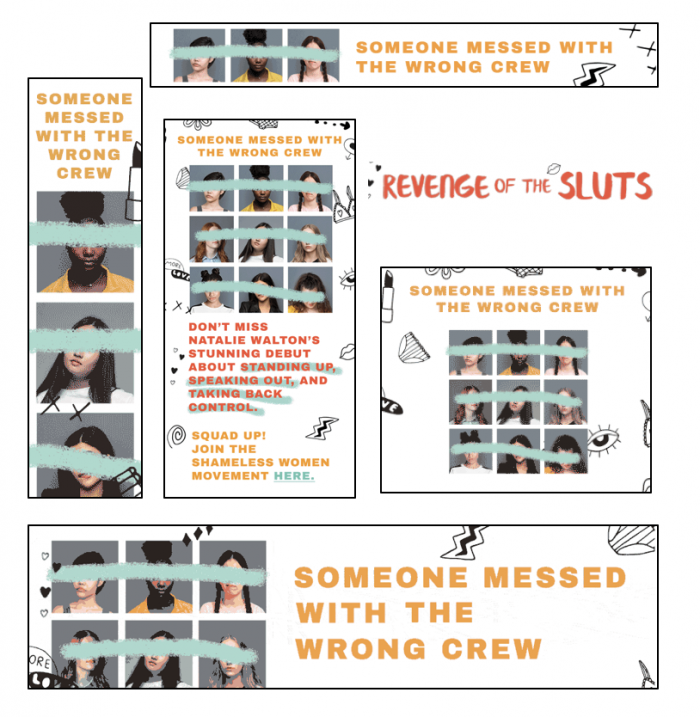 In
Revenge of the Sluts
, we meet Eden – the lead reporter for her high school newspaper,
The Warrior Weekly
. When seven nude photos are anonymously emailed to the entire school, Eden's determined to track down who sent them. While searching for the perpetrator, she's surprised to learn that not everyone in the school thinks the girls are victims. And worse, the school is more interested in protecting its reputation than its own students. With the sender threatening even more emails, Eden joins forces with the seven victims and together they decide to fight back!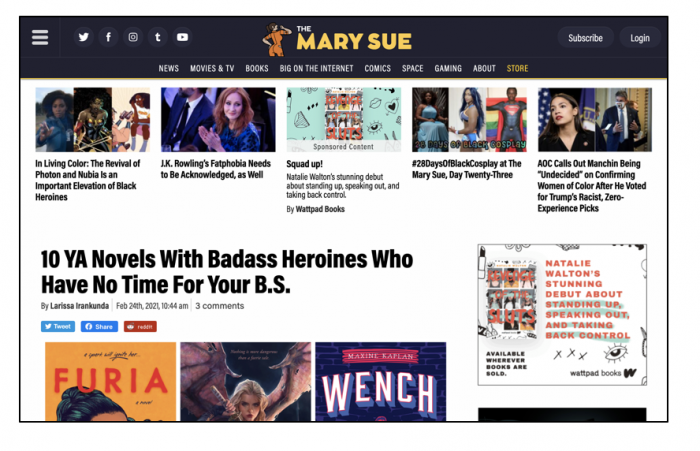 For the foundation of this campaign, the client hoped to reach younger women ages 18-25 and Librarians. On top of this, we added in traits like YA readers and book buyers, bestselling fiction readers, feminists, Freeform / The CW viewers, book club members, Goodreads visitors, teen TV and movie viewers, and those with a strong interest in social issues and activism. Comps included authors like Hannah Capin, Amy Reed, Courtney Summers, Sarai Walker, Rory Power, and Karen McManus, as well as popular young adult shows like Thirteen Reasons Why, Euphoria, Riverdale, Dare Me, Pretty Little Liars, Elite, and The Bold Type! Additional keywords included phrases like feminist YA, YA for feminists, best YA, YA novels, YA debuts, #metoo books, #metoo YA, teen fiction, and teen social issues.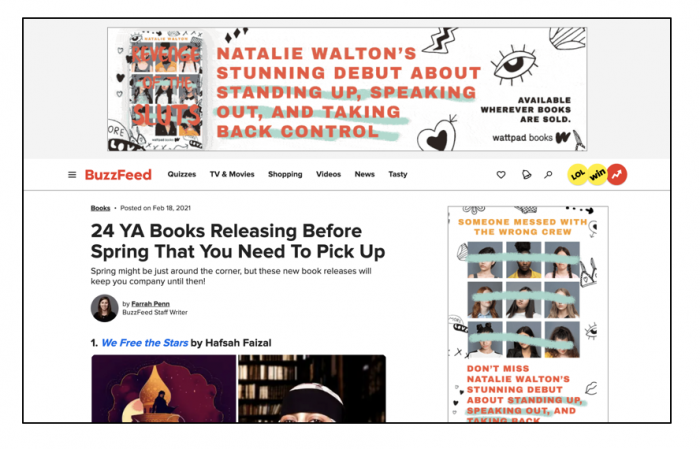 The campaign included a mix of our native / banners and finished at a strong .25% CTR. The ads ran on top sites including The Mary Sue, Buzzfeed, Teen Vogue, Jezebel, Bustle, Seventeen, Thought Catalog, Refinery 29, Hello Giggles, and more, and did best with Librarians – 0.45% CTR, Teen TV & movie fans – 0.42% CTR, and readers with a strong interest in social issues & activism – 0.37 CTR%!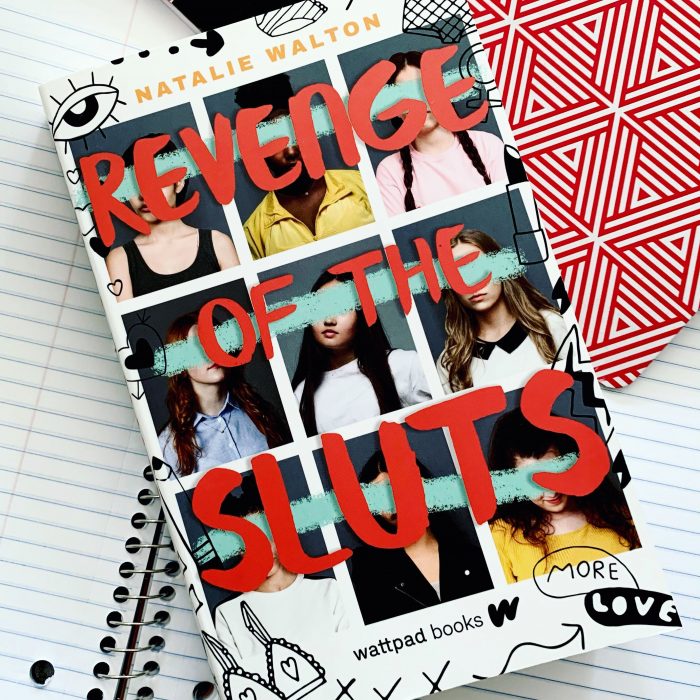 If you're ready for an empowering YA read, you can grab your copy of Revenge of the Sluts here. And you know where to find me for your next campaign – marybeth@adbiblio.com!