Peg + Cat are back for another adventure! These adorably fun books about a young girl and her talking cat (spoiler alert) are based on the children's book The Chicken Problem, which was published in 2012 by Billy Aronson and Jennifer Oxley. Since then, the series has become an Emmy Award-winning animated TV series. We were really excited to help Candlewick spread the word about the most recent book in the series, Peg + Cat: The Eid al-Adha Adventure!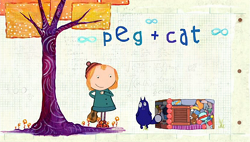 Now, I really could have benefited from Peg + Cat back when I was 5 years old. Why? The goal of the Peg + Cat books and show is to help inspire preschoolers' natural curiosity about math and develop strategies for solving problems. Even at a young age, I despised math (still do. That's why I read so much.) But I'm glad an adorable series like Peg + Cat is here to intertwine both math and fun. In their newest book, Peg + Cat: The Eid al-Adha Adventure, young readers not only work on developing new skills, but see the duo exploring a holiday tradition with their friends Yasmina and Amir. Peg + Cat learn all about the concept of taking from where there's more and giving to where there's less. It's an adorably awesome book!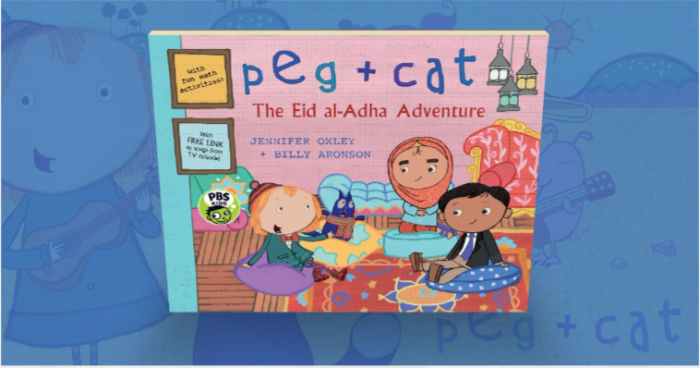 We typically have a successful formula for most children's picture books, but this one came with a special request. The client hoped to reach Muslims, as well as anyone with a strong interest in Eid ad-Adha. Using our lexicon targeting and niche demographic reach, we were able to do both! On top of this, we added in parents of young children. Additional traits included PBS viewers, children's book buyers, and those reading parenting content online. Since the campaign ran first part of August, we also targeted back to school shoppers!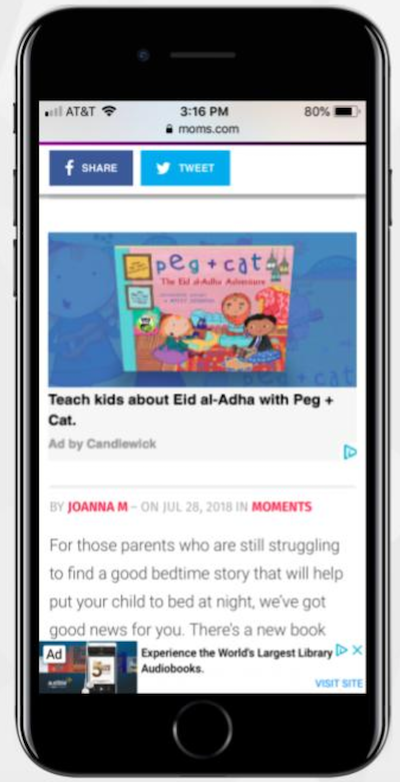 The Muslim/Islamic audience performed best overall, finishing at a .48% CTR and .40% CTR respectively. Parents of young children (.30% CTR), back to school shoppers (.30% CTR), and teachers (.14% CTR) loved the book. We also found that very liberal readers also highly interacted with the ads (.31% CTR). Using the AdBiblio native ad, the book blended in on top sites including Mom, Parents, NY Times, BBC, Good Housekeeping, Salon, Rolling Stone, Forbes, Vanity Fair, and more, and finished with an overall CTR of .30%!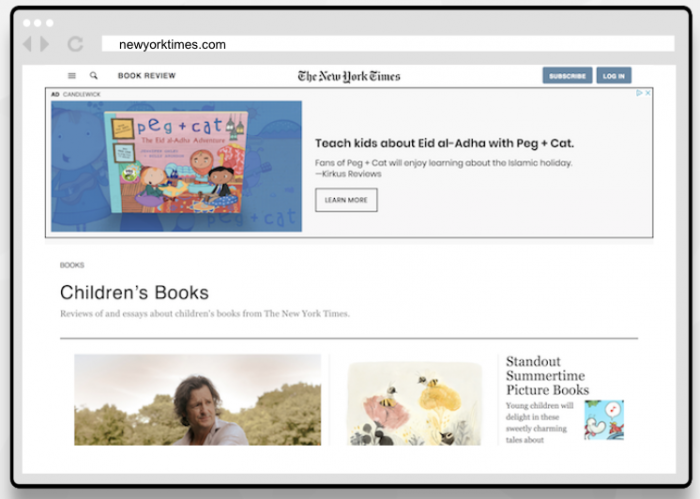 If you're looking for a new lovable and charming children's series, definitely check out Peg + Cat: The Eid al-Adha Adventure, and all the other books in the series! And if you've got a niche kids book to share with the world, you know where to find me! –> marybeth@adbiblio.com.