Confession time: I have a slight obsession with Aaron Blabey. I mean, just check out some of his ridiculously adorable characters below. Not to mention his hysterical rhymes and wacky drawings are the best way to make bedtime reading so fun! So, I was thrilled when Scholastic came to us for help in promoting several of his books, including Piranhas Don't Eat Bananas!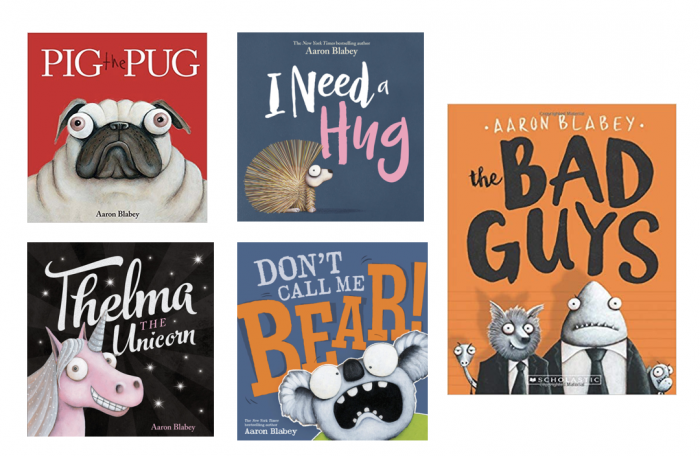 Blabey is the author of many children's picture books, including the New York Times bestselling series The Bad Guys, Pig the Pug and Thelma the Unicorn. In Piranhas Don't Eat Bananas, Brian – the cutest piranha I've ever seen – is a bit different than any of his other fellow fish friends and family. Why? He loves to munch not only on bananas, but on fruit of all kinds! It's a wonderful lesson for children about trying new things, no matter how weird they may seem!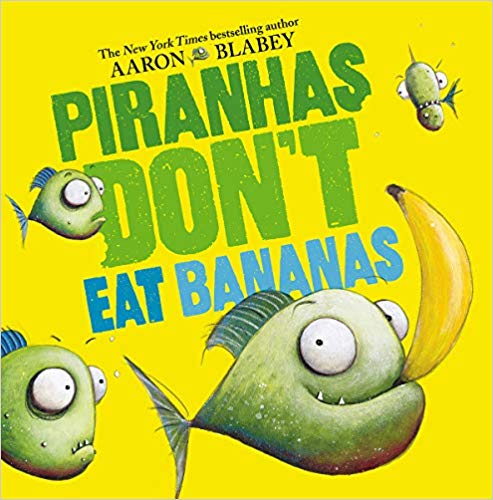 In addition to targeting parents of children ages 2-5 and book reading kids, we layered in other demos and traits like Librarians, picture book buyers, children's learning tools and educational products buyers, and those who read parenting content online. In the keyword section, we included those with an interest in Aaron Blabey, as well as other popular authors and illustrators like Adam Rubin and Giles Andreae and phrases like picture books for toddlers, baby shower gifts, and must-read children's books.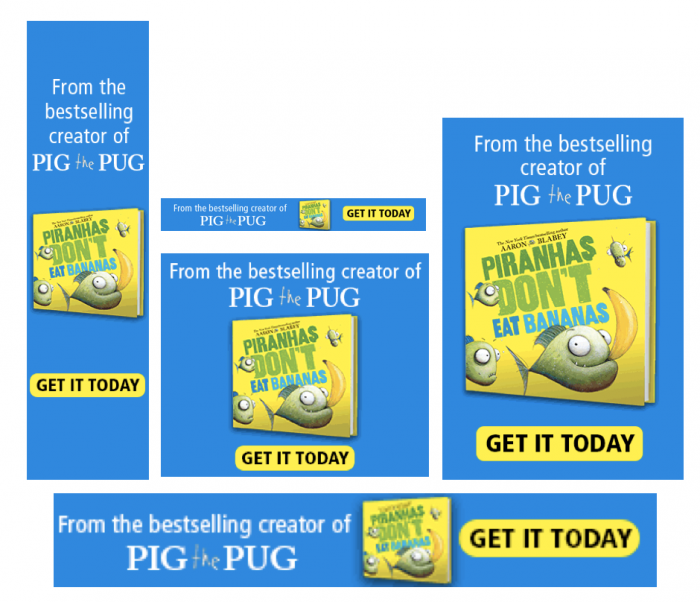 In addition to the native and banner ad targeting, the campaign included our location based proximity ads. These ads targeted Parents of children ages 2-5, Children's book/picture book buyers and children's gift buyers who were frequent shoppers or shopping in Barnes and Noble, Indie bookstores, Libraries, and Target!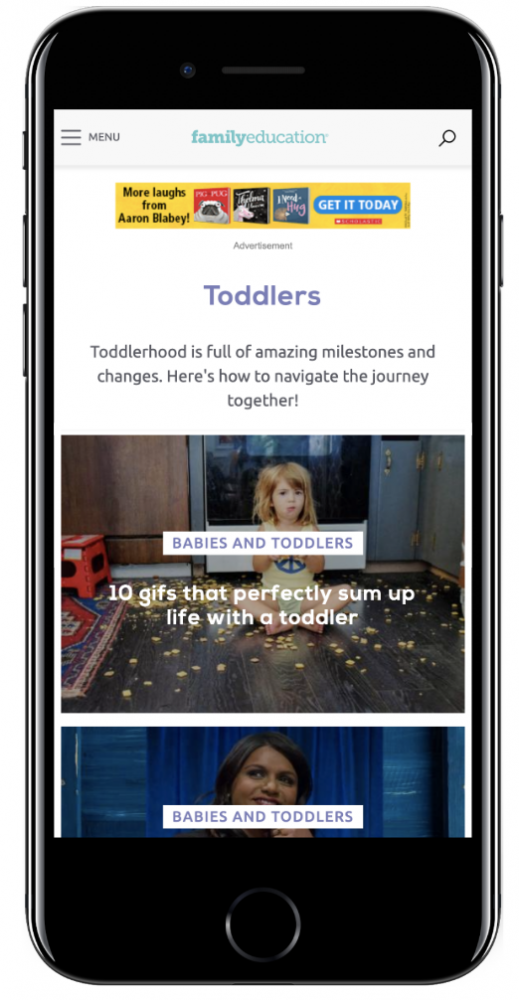 The proximity portion finished with a .28% CTR, and the native / banners portion finished at a very strong .27% CTR! Top demos and traits included Grandparents (.25% CTR), Moms of preschool kids (.56% CTR), Parents of toddlers (.52% CTR), Toddler gift shoppers (.41% CTR), and Children's book buyers (.24% CTR). The ads ran on top-tier sites including Preschool Inspirations, Parents, Oprah Magazine, Wellness Mama, Romper, Dad Patrol, Parents Dome, Fatherly, Mommyish, Scary Mommy, and more!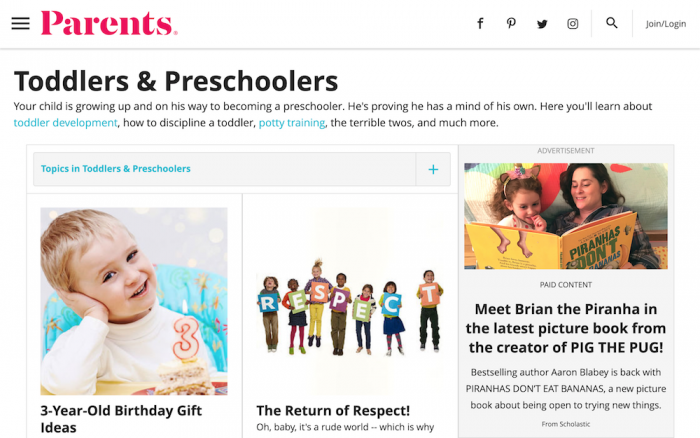 If you're looking for the perfect baby shower gift or addition to a nursery, you can find Piranhas Don't Eat Bananas here! And if you're ready to set up a kids book campaign, you know where to find me — > marybeth@adbiblio.com!