Welcome to part two! Last week, we shared how we helped Kensington promote reach mystery and thriller readers and Target shoppers for Paranoid by Lisa Jackson. This week, we're taking a deep dive into The Long Flight Home by Alan Hlad. Using our niche targeting and unique reach, we were able to help Kensington reach fiction enthusiasts and WWII historical fiction readers in select cities.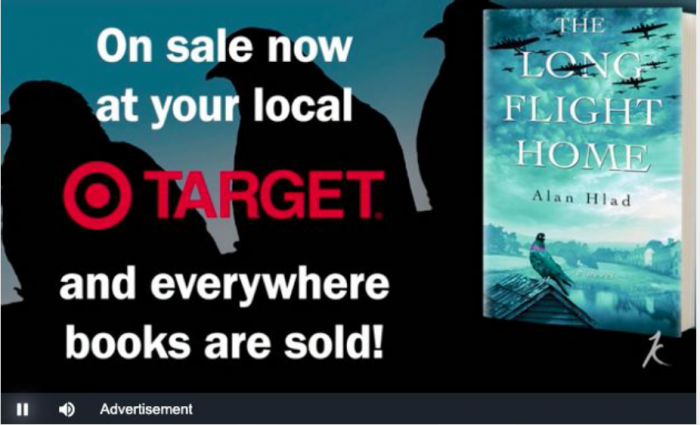 WWII fiction is definitely having its moment, and Hlad's debut The Long Flight Home joins the list of remarkable novels set in this time period. Based on true events, it follows the friendship between a young American crop-duster pilot named Ollie Evans and Susan Shepherd, a heroine working with the National Pigeon Service (if you're like me and haven't heard of this before the book, here's more info! And then, also like me, you can go down a long dark hole of reading about birds in war.) New York Times bestselling author Rhys Bowen says, "Tense, heartwarming and life affirming, The Long Flight Home gives a fresh slant on heroism in WWII."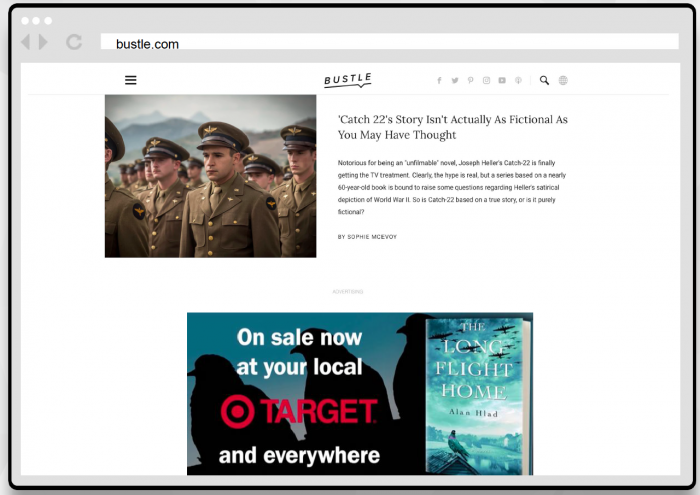 In similar fashion to Paranoid, Kensington wanted to reach readers and book buyers within the select 50 cities with top Target stores. In addition to targeting fiction enthusiasts, we also layered in traits like history buffs, period drama viewers, book club members, bestselling fiction buyers, and, of course, Target shoppers. With WWII fiction more popular than ever, keywords also played a huge role in reaching the best audience, targeting those interested in authors like Kristin Hannah, Martha Hall Kelly, and Kristina McMorris, and those reading content with phrases like WWII Fiction, WWII bestsellers, must-read WWII books, best historical fiction novels, and best historical fiction book club picks.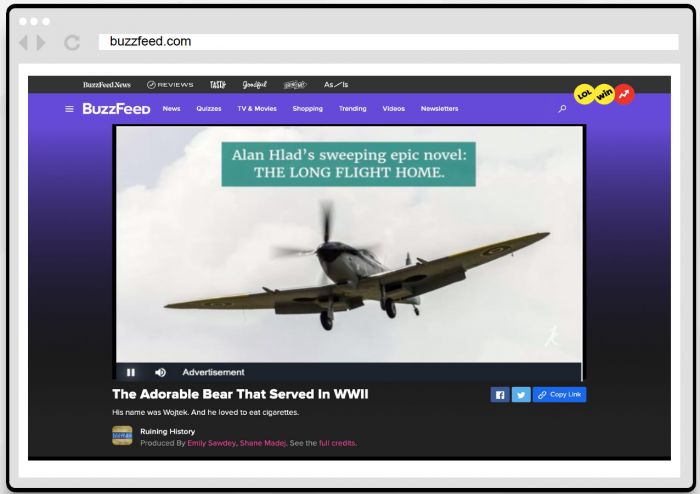 The campaign included both pre roll and CTV, and finished at a .43% CTR! The video ran on top-tier sites included Bustle, Buzzfeed, History Daily, Vox, The Guardian, AV Club, USA Today, and more! Top performing niche traits included History readers (.24%), those with a strong interest in Military History (.41%), Period drama viewers (.34%), History Channel frequent viewers (.61%), History buffs (.64%), and bestseller readers (.34%)!
You'll definitely want to add The Long Flight Home to your bookshelf. You can grab the book here! And if you're hoping to reach niche readers in a unique way, you know where to find me → marybeth@adbiblio.com.