In 1991, Julia Alvarez published her beloved debut, How the Garcia Girls Lost Their Accents. The bestselling YA novel gives a unique voice to four sisters as they grow up in two cultures. In the 30 years since, Alvarez's diverse writing has continued to be a powerful force in publishing, with collections ranging from novels and books for young readers to nonfiction and poetry collections. Her numerous awards include the Hispanic Heritage Award, the F. Scott Fitzgerald Award, and in 2013, the National Medal of Arts from President Obama. Now, she's back with Afterlife – her very first adult novel in fifteen years. We were so excited to take part in promoting this incredible novel!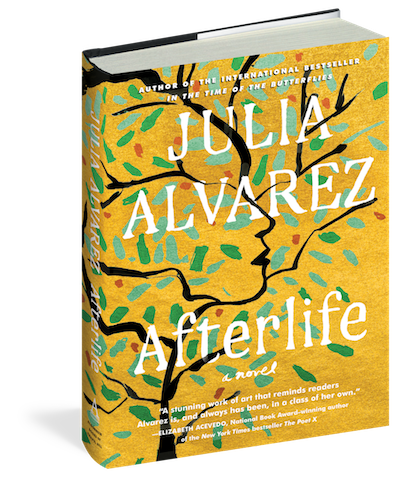 Afterlife follows Antonia Vega, an immigrant writer and retired English Professor who is mourning the loss of her beloved husband Sam. Her world is turned even more upside down when her bighearted but unstable sister goes missing, and she returns home one evening to find a pregnant, undocumented teenager on her doorstep. Elizabeth Acevedo, National Book Award-winning author of the New York Times bestseller The Poet X, calls it "A stunning work of art that reminds readers Alvarez is, and always has been, in a class of her own." Afterlife has been named one of 2020's Must Reads by The New York Times, O, The Oprah Mag, Vogue, Bustle, and more!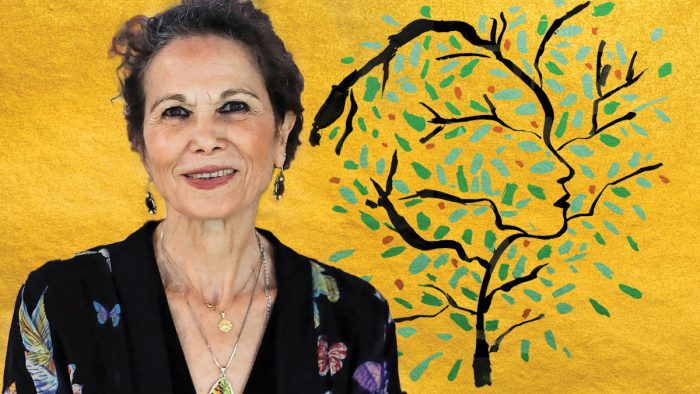 With such a wide appeal, the base of this campaign included general fiction/novel readers. On top of this, we layered in niche traits and behaviors like book club members, bestselling fiction buyers, bestselling book buyers, and online book buyers. Comp authors included a mix of diverse Hispanic authors like Junot Díaz, Sofía Segovia, and Sandra Cisneros, as well as popular fiction authors such as Emma Straub, Jacqueline Woodson, Ann Napolitano, and Kristin Hannah. Keywords featured phrases like recommended fiction, book club, Hispanic literature, most-anticipated book of the year, and bestselling fiction.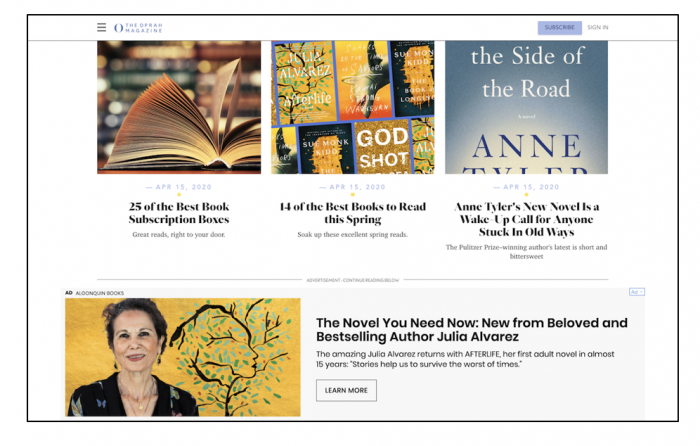 The campaign included our popular native ad, and finished at a strong overall CTR of .57%! The ads ran on top sites like Book Club Chat, Oprah Mag, Buzzfeed, Bustle, The New York Times, The Uncorked Librarian, Booklist Queen, New Yorker, and Slate, and did particularly well with bestsellers readers (.43% CTR), bestselling fiction books (.61% CTR), book club members (.90% CTR!), and those with a strong interest in fiction & literature (.69% CTR). We especially loved that the native image featured of photo of Alvarez herself!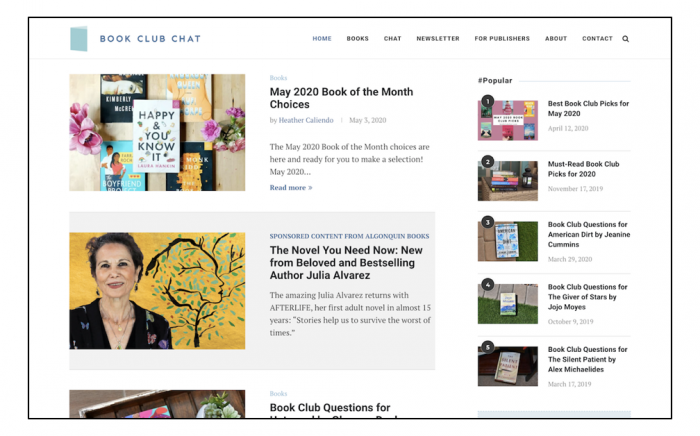 Trust us: you'll want to get your hands on Afterlife –– you can pick up your copy here! And if you're ready to promote your next novel, you can reach me at marybeth@adbiblio.com!