Here's a fun fact: Almost a quarter of all book sales occur during the holiday season! We understand the significance of getting your book in front of buyers' eyes in November and December. Every impression matters. Here are five fresh methods to make sure they count!
CAROUSEL ADS
The AdBiblio Carousel Ad enhances the visual appeal and engagement of your ads, helping your book stand out among the holiday competition. Showcase a variety of similar authors or books to prospective buyers, and connect each one to their own unique URL! Click here to learn more about Carousel Ad minimums, assets required, and more.

HOLIDAY DEMOS & TRAITS
Our tailored holiday audiences can be customized to your book's specific needs. To get you thinking, here are a few examples of how we can reach unique book buyers:
NEW this year – Holiday Book Shoppers: A brand-new wave of readers in pursuit of Christmas and Hanukkah gifts, exclusive holiday editions, presents for book lovers, and interested in year-end 'best of' book suggestions!
Children's Holiday gift shoppers
Teen, Middle Grade & Children's gift shoppers
Christmas toys & games shoppers
New Year's Eve Resolution Makers
Black Friday shoppers
Cyber Monday shoppers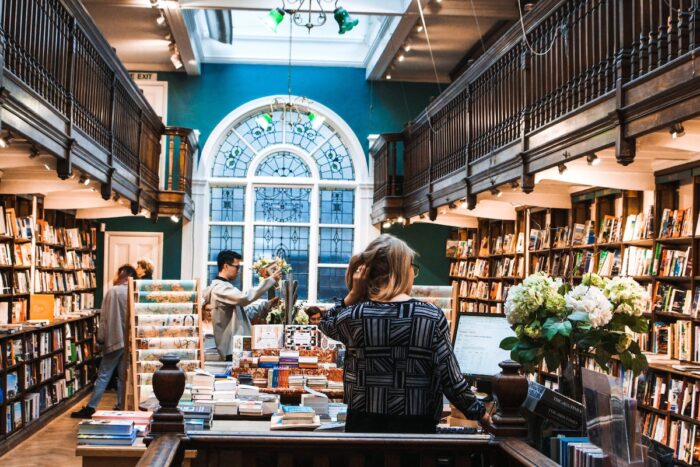 ADBIBLIO READ-ALIKES
AdBiblio runs niche book genre campaigns year-round, generating in a proprietary database of engaged readers who have interacted with these ads. We'll incorporate these proven engaged readers into your holiday campaigns, improving your odds of them responding to your ad! Here's a glimpse of some of the latest groups of like-minded readers we've acquired:
YA readers with an interest in authors like Jen Ferguson, Holly Black and Terry J. Benton-Walker
Romance enthusiasts with an interest in authors like EL James, Susan Lee and Lauren Kay
Picture book buyers engaging with books from authors like John Schu, Mac Barnett and Salina Yoon
Literary fiction readers who are fans of literary awards like the National Book Award and authors like Peace Adzo Medie, John Manuel Arias, and James Hynes
LGBTQ+ book buyers who love authors like Alice Oseman, Oliie Hicks, Jason June, and TJ Klune
Middle grade book buyers interested in Jon Klassen, Kelly Yang, Dan Gutman, Erin Entrada Kelly & more!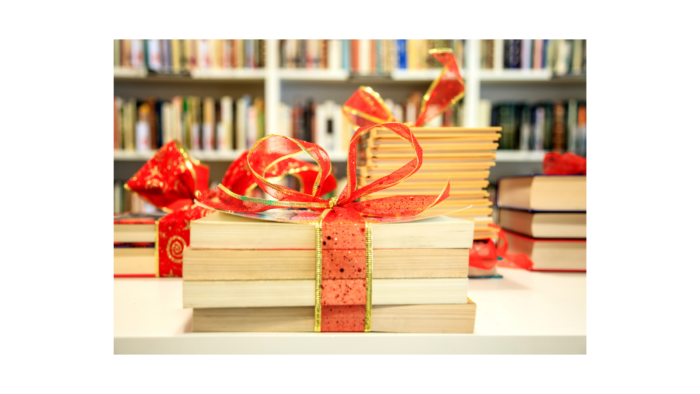 SEASONAL KEYWORDS
Using keywords is a perfect strategy for connecting with individuals on the hunt for books to give as gifts. While each campaign will have its unique set of keywords, here are a few words and phrases that are ideal to appear alongside your holiday book ad:
best books to give as gifts
holiday gift guide
stocking stuffers for book lovers
book gift guide
Barnes & Noble gift guide
Target gift guide
reader gifts
gift ideas for bookworms
gifts for readers & more!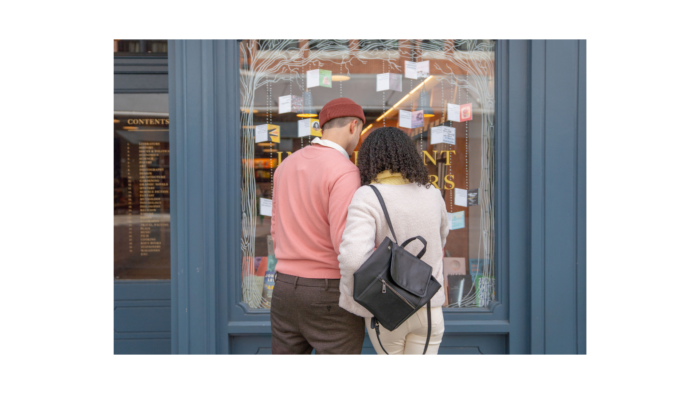 FOOT TRAFFIC ADS
Using location-based ad technology, Foot Traffic ads target people who have recently visited a location / event or who are visiting that spot in real time! Foot Traffic parameters can be as narrow as ten yards and as wide as 100 meters.
Here are some unique ways to reach your holiday book buyers with Foot Traffic ads:
NEW this year – shoppers at niche bookstores:

Queer owned/or Queer focused: 40+ Queer-owned and/or Queer-focused bookstores including Dog Ears in San Francisco and A Room of One's Own Madison, WI
Black-owned: 125+ including Adanne Bookshop in Brooklyn and Semicolon Bookstore in Chicago
Latinx-owned: 30+ including Seite Books in Los Angeles and Hipocampo Children's Books in Rochester, NY
Children's bookstores: 20+ including The Wild Rumpus in Minneapolis, Minnesota and Storybook Village in Pentwater, Michigan

Holiday book shoppers at Indie bookstores like Powell's + The Strand, and over 1,000+ more!
Holiday book shoppers at Barnes & Noble stores and Target stores
Graphic novel shoppers at comic book stores and GameStop stores
Cookbook shoppers and gift shoppers in Williams-Sonoma and Sur La Table stores
Visitors at holiday-themed locations such as Christmas Tree Farms and Ice Skating Rinks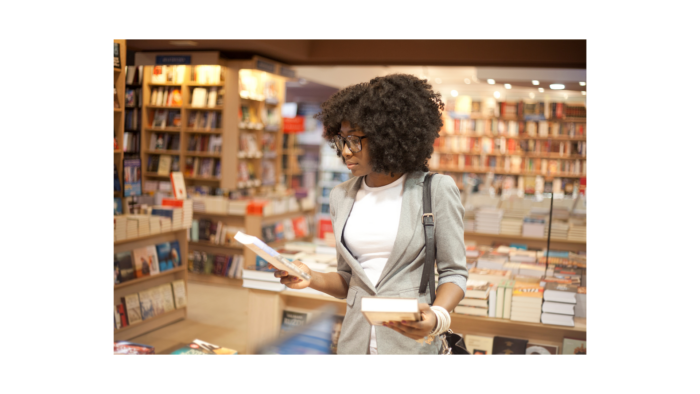 If you're ready to lock in your holiday campaigns, reach out to Mary Beth at marybeth@adbiblio.com. Availability for Foot Traffic ads are limited and have ad buy minimums, so act fast!