AdBiblio thrives on integrating ourselves with the digital trends of the future. Which is why we're excited to announce AdBiblio Native Ads! Native advertising mimics the style and format of organic posts on websites, letting your book ad blend in seamlessly with the content around it. We tapped into this native technology to help Kensington continue to get the word out about Lisa Jackson's thrilling new novel, You Will Pay!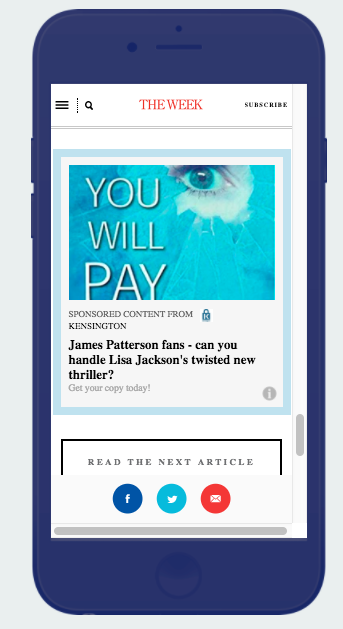 You Will Pay is everything that mystery readers crave – a fast paced, brilliantly twisted suspenseful novel that will keep you reading late into the night! In Jackson's novel, the deadly secrets of a long-ago summer stir to life once more. It starts as a prank—a way to blow off steam after a long summer at Camp Horseshoe. No one will get hurt, so what could go wrong? Everything. And now, twenty years later, a killer is waiting to exact the perfect revenge. Yikes!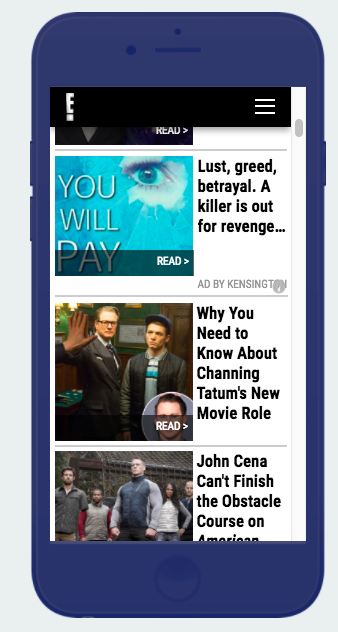 To draw readers into the ad, our team drew on our extensive book advertising experience to draft headline copy. Then we leveraged a unique native headline scoring tool to maximize engagement. In combination with the exhilarating book cover image, the ad resulted in an exciting level of reader attention – a .30% CTR – 3X higher CTR than a standard average banner campaign! The ad ran on top mobile, desktop and tablet sites including Salon, Food Network, NY Post, People, E! Online, US Magazine, & Thought Catalog!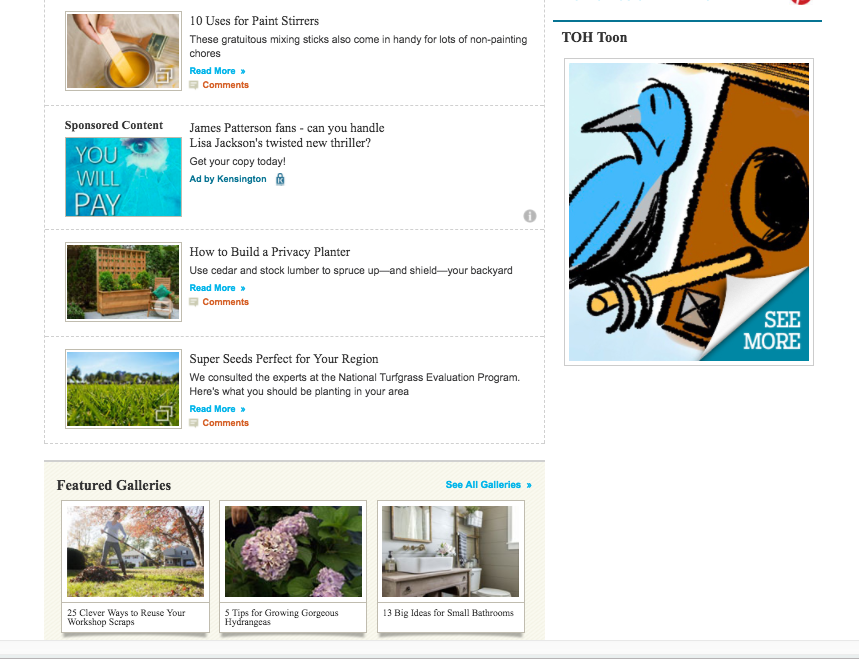 Be sure to check out Lisa Jackson's YOU WILL PAY today – you won't be disappointed (They don't call her the Queen of Suspense for nothing!)
And if you're ready to take your book advertising to the next level, I'm incredibly excited to talk about AdBiblio native ads – send me an email at marybeth@adbiblio.com!