Pride Month is always an exciting time of year here at AdBiblio, as we love sharing new and exciting queer lit with readers. We were thrilled to help Abrams Books connect with the community of YA, romance, and LGBT readers for the release of Grand Slam Romance, from the talented duo Ollie Hicks and Emma Oosterhous.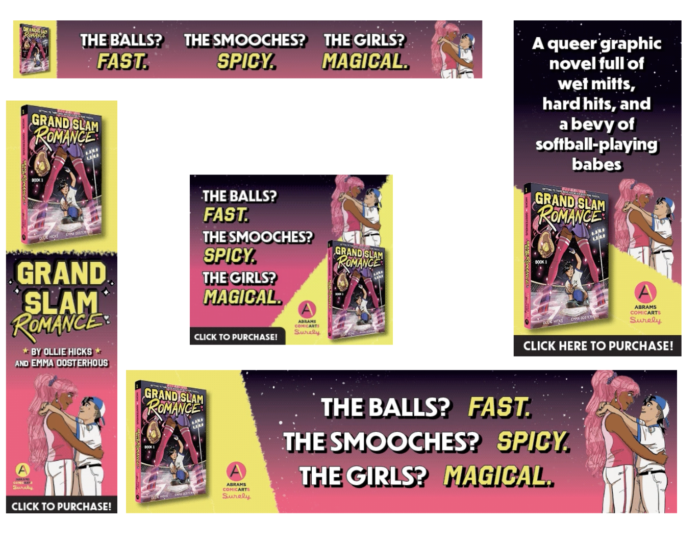 Featuring a fun blend of romance, softball, and riveting drama, Grand Slam Romance is a visual masterpiece full of lively artwork—a graphic novel "home run" that will undoubtedly leave readers craving more! It's the first queer graphic novel in an anticipated series from Ollie Hicks and Emma Oosterhous (who are married in real life!). Britta Lundin, author of Like Other Girls, says "Grand Slam Romance is hilarious, sexy, and joyful! Featuring a group of queer friends so funny and cool, you'll wish you were on the team."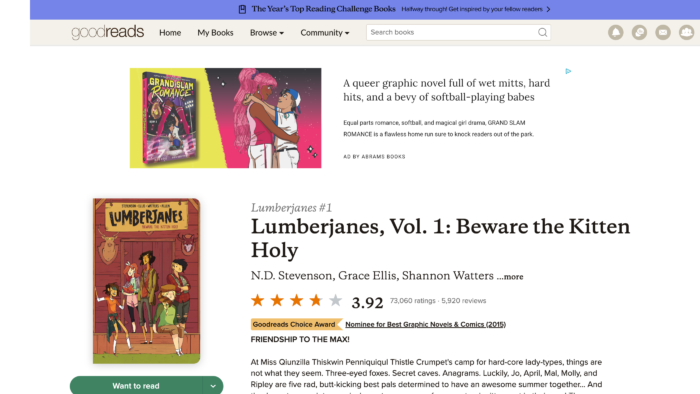 The campaign included a blend of our native and banner ads, and focused on reaching YA and Romance readers with a strong interest in graphic novels and comics. Additional traits and behaviors included Pride month targeting such as LGBTQ+ advocates and those reading LGBTQ+ content online, as well as other relevant traits like softball enthusiasts, Goodreads users, teen lifestyle content readers, Amazon book buyers, & more! Comps included authors like Maia Kobabe, Mariko Tamaki, Alison Bechdel, and Carole Maurel, and media like A League of Their Own, Slo Pitch, GLOW, and Heartstopper. Keywords included terms and phrases like queer graphic novels, queer romance, lesbian graphic novels, lesbian romance, softball fiction, LGBTQIA+ graphic novels, and books for Pride Month.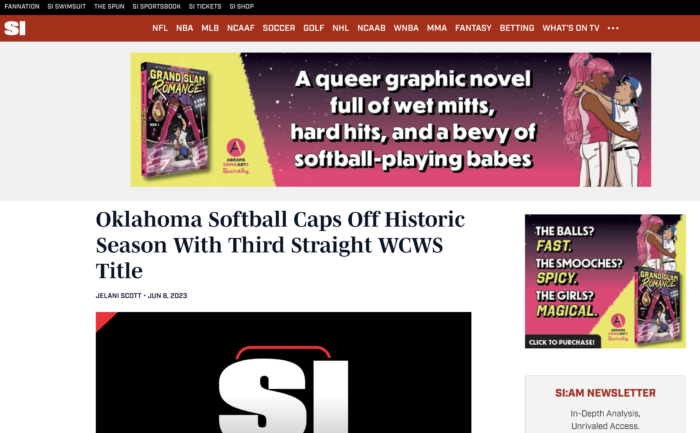 The campaign wrapped up at a .23% CTR, and ran on top sites including She Reads Romance Books, Them, Queerty, Comicbook, Polygon, Pride, Cosmopolitan, & more! The ads resonated strongly with YA and Romance readers on tablet devices (.39%), YA and Romance readers browsing sports, news and entertainment sites (.31% CTR), as well as readers browsing content with relevant keywords like queer graphic novels, queer romance, and lesbian graphic novels (.28% CTR).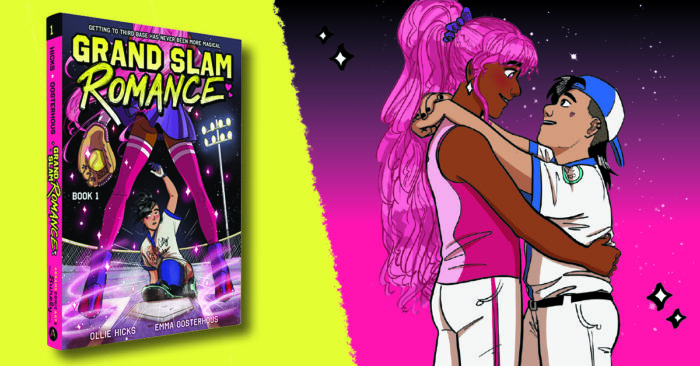 If you're looking for your next funny and magical queer graphic novel, look no further than Grand Slam Romance. You can find your copy here! And if you're ready for your next campaign, you know where to find me — marybeth@adbiblio.com.