STEM can be tough, so we loved helping Candlewick Press connect with parents, middle-grade teachers, and more to promote Talia's Codebook for Mathletes, the delightful new STEM-focused graphic novel by Marissa Moss!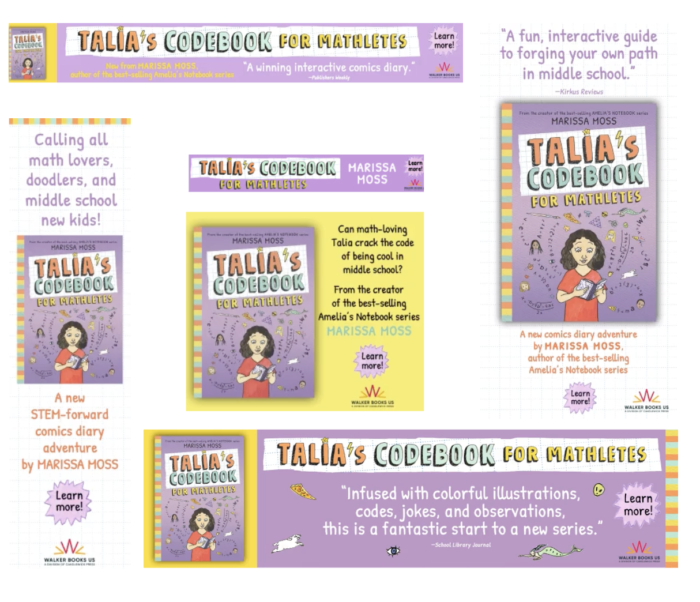 In Talia's Codebook for Mathletes, Marissa Moss, the author behind the globally acclaimed Amelia's Notebook series, takes young readers on a STEM-focused story that tackles the daily hurdles of middle school life. Talia, a math enthusiast, sets out on a quest to crack the code of popularity by creating an all-girls math team. Filled with pages of fun doodles, graphs, and puzzles, this comics diary adventure is the perfect back-to-school book for tween readers!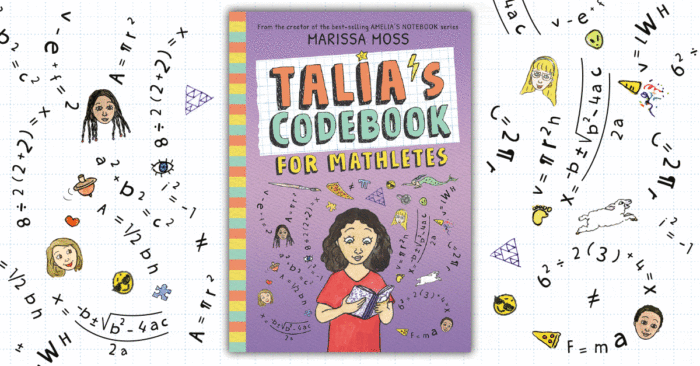 The campaign included a blend of our native and banner ads, and focused on reaching parents, grandparents, middle grade math teachers, and librarians. Traits and behavioral targeting included science and math interests, STEM product shoppers and researchers, comic and graphic novel enthusiasts, middle grade gift shoppers, & more! Comps included books like the Amelia's Notebook series and Science Comics series, as well as authors like Aimee Lucido, Stacia Deutsch, Gene Luen Yang, Tim McKeon, David Cole, and Tae Keller. Keywords included terms and phrases like math books for kids, middle grade math fiction, math fiction, STEM middle grade, STEM children's books, and girls who code.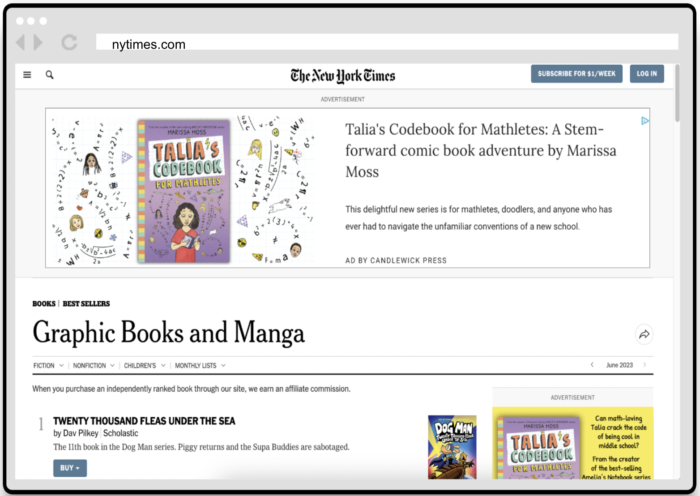 The campaign finished at a .24% CTR, and ran on top sites including The Stem Labratory, Parents, Geek Mom, Reading Middle Grade, Education World, We Are Teachers, Buzzfeed, Fatherly, Scary Mommy, & more! The ads resonated strongly with children's TV and movie viewers (.71% CTR), gift giving grandparents (.45% CTR), children's book buyers (.42% CTR) and children's educational toys, games and books shoppers (.34% CTR).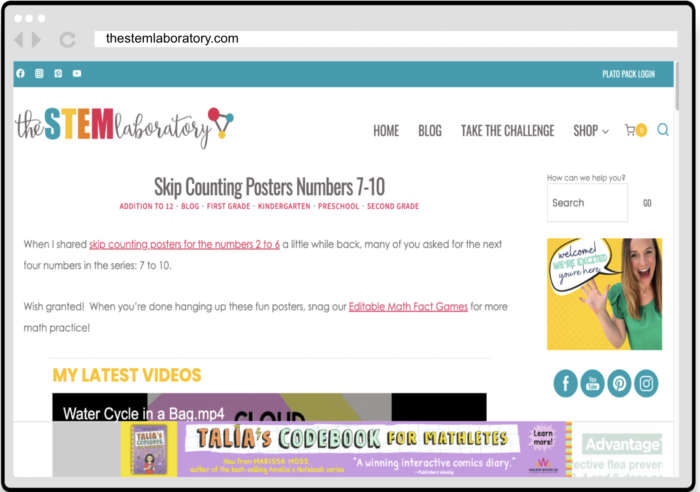 Talia's Codebook is the perfect read for the young mathematician or scientist in your life. You can find your copy here! And if you're ready for your next campaign, you know where to find me — marybeth@adbiblio.com.