Lauren Shippen has one heck of a resume. Not only is she a master storyteller and well known for her work in fiction podcasts, she was named one of Forbes 2018 "30 Under 30" in Media. She's also the creator and sole writer of the popular audio drama The Bright Sessions, which ran for four seasons! Following the success of the podcast, Shippen decided to take her imagined universe to page and created The Bright Sessions book series. We were thrilled to help Tor Teen spread the word about A Neon Darkness, the second novel in the series!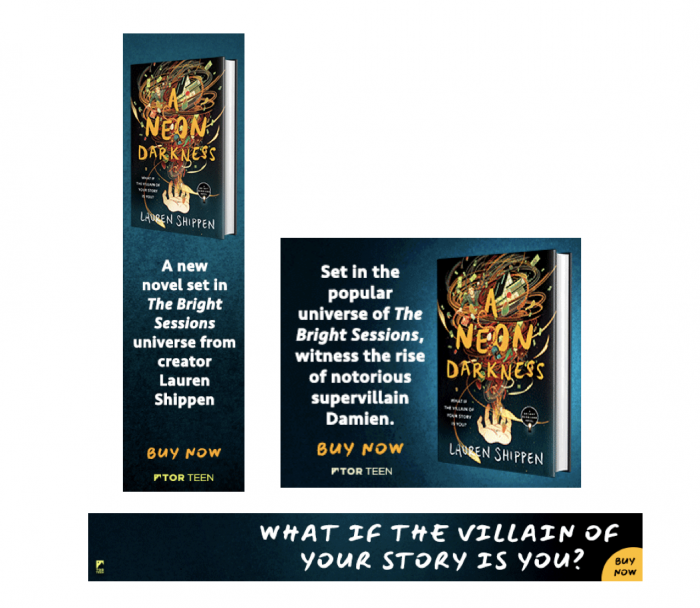 So what exactly is The Bright Sessions series about? Well, Vox summed it up pretty well – "What if the X-Men, instead of becoming superheroes, decided to spend some time in therapy?" In the first novel, The Infinite Noise, we meet a group of teens called "The Atypicals," who have enhanced abilities like being able to feel other people's emotions (which also happens to land them in therapy! Makes sense.) In The Neon Darkness, we meet another group of gifted teens, "The Unusuals," and one "villain" in particular who has a tough time controlling his powers. The Bright Sessions novels are a fantastic escape into a world of magical realism, with all the teen drama and romance that make it such a fun YA read!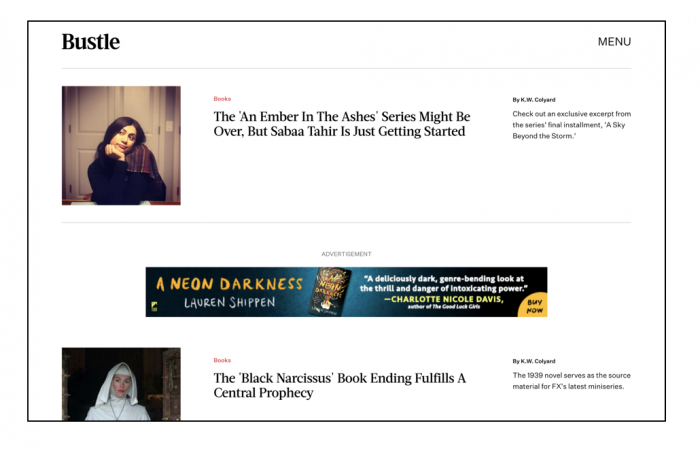 For the foundation of this campaign, we aimed to reach YA readers and parents of teens. The first novel in the series is a queer love story, so we included LGBTQ+ advocates, as well as keywords like "LGBTQ+ fiction," "LGBT fantasy fiction," and "queer YA." We also added in traits like those who read coming of age fiction, Fantasy / Sci-Fi enthusiasts, Comic book enthusiasts, and Teen gift shoppers. And since Shippen is popular in the audio world, we also included podcast listeners and podcast keywords like The Bright Sessions, Welcome to Night Vale, EOS 10, The Two Princes, and The Penumbra. Comps included authors like Cassandra Clare, Rainbow Rowell, Casey McQuiston, and TJ Klune, as well as TV shows like Riverdale, Supernatural, The Chilling Adventures of Sabrina, and The 100. Additional keywords included phrases like teen superhero book(s), YA bestseller(s), superhero fiction, teen fiction, and more!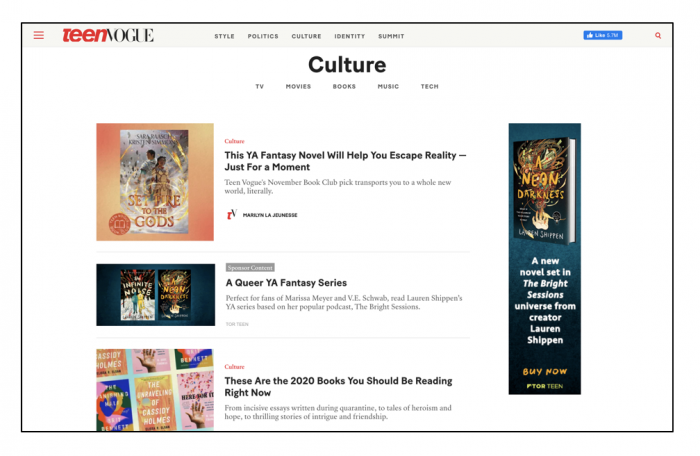 The campaign included a mix of our native and banner ads and finished at a strong .18% CTR! The ads ran on top geek and pop culture sites including Teen Vogue, Buzzfeed, Den of Geek, The CW, Them, The Mary Sue, NY Times, and more. The ads did particularly well with Comic book enthusiasts – 0.29% CTR, Avid YA readers – 0.21% CTR, and Fantasy & Sci-Fi fanatics – 0.21% CTR!
If you're ready to escape into Lauren Shippen's novels, you can find The Infinite Noise here and A Neon Darkness here. And you know where to find me for your next campaign – marybeth@adbiblio.com!