This year, the Pritzker Military Museum & Library in Chicago partnered with the United States World War One Centennial Commission to pay tribute to the Americans who served in WWI and the allies they fought beside. Together, they created Lest We Forget: The Great War. Through memorable art, posters, photographs and more, the book tells the complex story of WWI, and is an incredible remembrance of who served in the Army, Navy, Marine Corps and what would become the Air Force. We are honored to help get this book out into the world. The campaigns were so successful in helping to move the needle on sales that we're currently gearing up for a third consecutive run!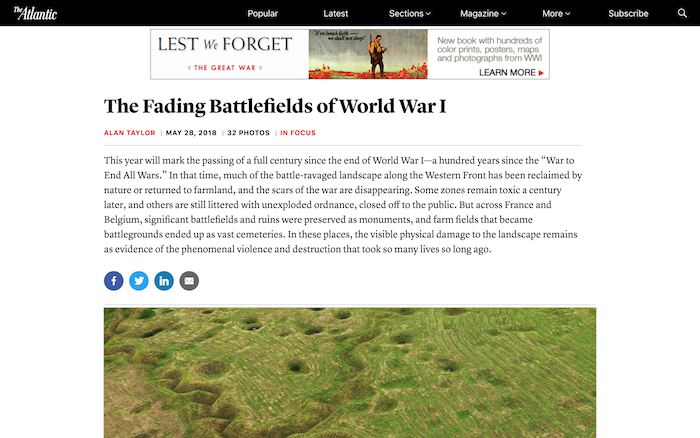 Brainstorming for this book was a lot of fun (and educational! I re-learned a lot about WWI that I forgot from high school.) For the foundation of our targeting, we zoned in on history buffs and those with a strong interest in military books. On top of that, we added in unique traits like antique buyers and collectors, art and antique enthusiasts, The History Channel viewers, and those with a passion for visiting museums. Lest We Forget: The Great War was also the perfect opportunity to take advantage of our lexicon targeting, serving the ad next to content that featured phrases like World War I, Doughboys, U.S. Navy and World War I, and more. Using a native and banner combo approach, the ads were served on top sites including A&E, TIME, Smithsonian, Forbes, History, The Atlantic, and The Guardian.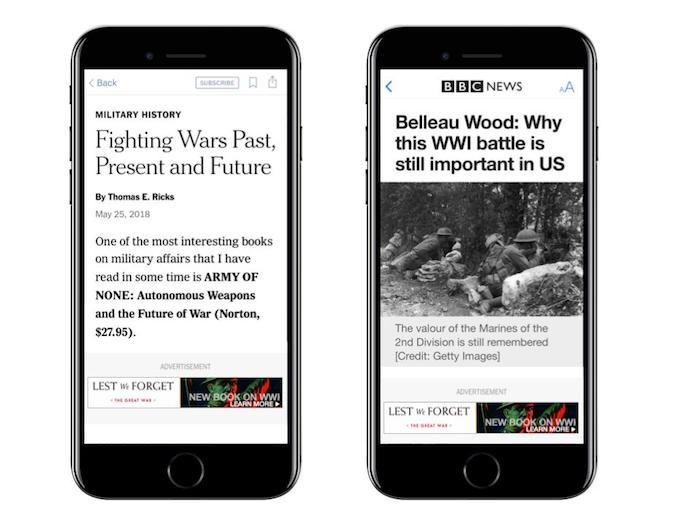 For Memorial Day we prepared a second run, this time including our proximity targeting. Using precise location signals, we were able to reach people who are currently inside of or have recently visited Military Museums and Barnes & Noble bookstores. And since this was running in the beginning of June, we added in Father's Day shoppers! The proximity finished with a .22% CTR and ran on apps like NY Times, BBC, USA Today, CNN, and Slate, and the banners and native combo ads nearly doubled the first run, ending at a strong .40% CTR.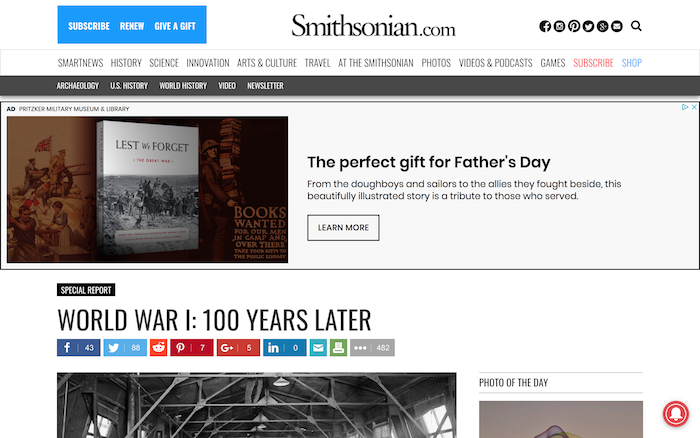 Lest We Forget: The Great War is the perfect gift for the history buff or patriotic person in your life, or for anyone who wants to learn about World War One. You can pick up your copy here. And if you're ready to jump on board with an AdBiblio campaign, shoot me an email and we'll get started→ marybeth@adbiblio.com.