While Mary Beth is geeking out at New York Comic Con this week, the rest of the AdBiblio team is back at home trying to live vicariously through her updates & social media posts. Sometimes you just can't be everywhere you want to be. But if you're a comic book, graphic novel, or manga publisher, and the place you want to be is wherever your book buyers are, we've got the best solution for you! Proximity ads for comic books, manga & graphic novels put your titles right in front of exactly the right readers, in exactly the right places in the real world. Here's how…
A refresher on Proximity Ads:
Proximity targeting, also known as geo-fencing, lets you reach readers in real time based on the places they go in the real world. Using real-time GPS and latitude / longitude data, AdBiblio can reach visitors to specific locations like retail stores, festivals, conventions, hotels, airports, theaters, libraries, and anywhere else you can imagine!
We can even filter down by demographics and audience traits to maximize your budget and avoid wasted impressions – if you've got a fantasy book on sale at Target stores, we'll only show your ads to the shoppers who are known book buyers & fantasy fanatics.
Proximity ads run across top-tier and niche sites & apps like NY Times, Goodreads, The Mary Sue, Hypable, Buzzfeed, and hundreds more!
And, in addition to that live in-the-moment targeting, we can also reach historical visitors of a location. For example, if you want to reach people who visit movie theaters, you don't just have to rely on who decides to show up to the theater on a given day – you'll also be able to reach anyone who visited within the past 30 days, giving you access to a much larger pool of qualified readers.
So how does it work for comic books & graphic novels?
Where do I even begin?! There are so many cool and creative ways to reach comic, manga & graphic novel enthusiasts out in the real world.
Let's start with this week's big event: New York Comic Con!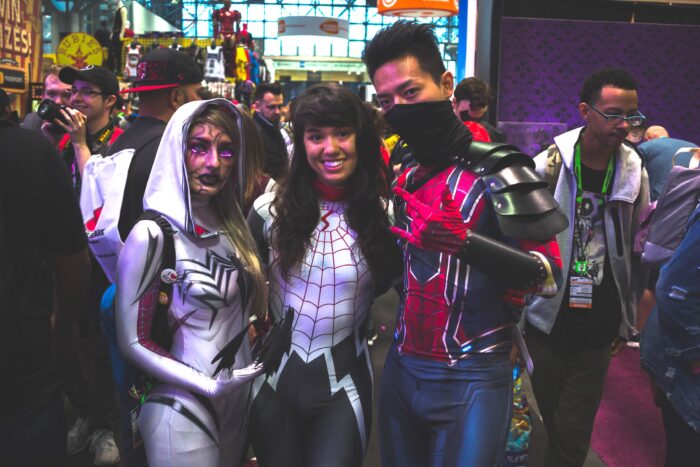 Proximity Ads for Comic & Geek Cons:
1. Inside the event:
AdBiblio's Proximity Ads can reach attendees at NYCC, San Diego Comic Con, Dragon Con, PAX, Anime Expo, and any & every other comic, fantasy, and geek convention in the country. We'll serve your ads directly to people who visit the convention center hosting the event, during the exact days & hours of the con.
Use your ad creatives to direct people to your booth, drive awareness of an event or signing, invite them to an afterparty, or promote your latest titles!
2. At the hotels:
Stay top of mind with people flocking to hotels leading up to the con, and attendees crashing after a fun but exhausting day to scroll their phones in bed!
We'll help you get in front of…
event attendees
AdBiblio read alikes
Comic Con enthusiasts
fantasy readers
geek culture enthusiasts
superhero fans
fantasy fanatics
comic book buyers
RPG fans
cosplayers
… who are:
Staying in event-sponsored hotels
Staying in hotels within a 2 mile radius of the event
3. Everywhere in between:
By retargeting the people we identify within the event & at their hotels, your ads are always along for the ride. Whether they're grabbing coffee on their way to the convention, taking a lunch break, walking back to their hotel, or hitting up a post-convention party, we'll keep you on your readers' radar!
Proximity Ads for Comic Book, Graphic Novel, & Manga enthusiasts:
Location-based ad targeting isn't just for big events like comic & geek cons. In fact, it's perfect for reaching your readers throughout the year with new releases!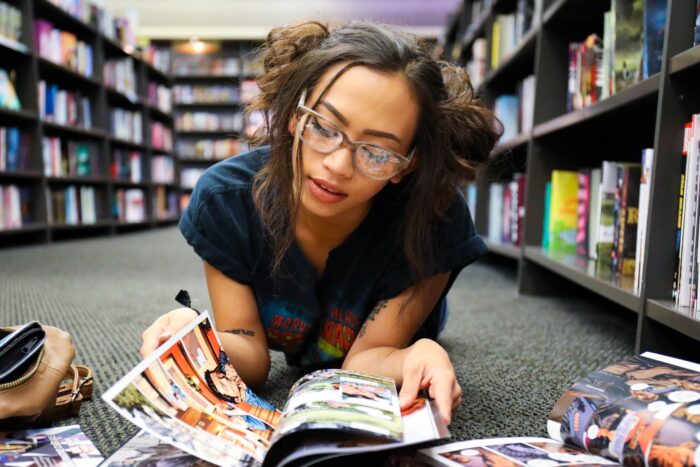 Your AdBiblio Proximity ads can reach…
avid comic book readers & buyers
comic & nerd culture enthusiasts
manga lit enthusiasts
fantasy & sci-fi readers & buyers
manga collectors
anime TV & movie viewers
superhero fans
fantasy & sci-fi tv & movie fans
RPG gamers
cosplayers
Japanese pop culture enthusiasts
… who are currently at, or who visited in the past 30 days:
comic stores
gaming shops
bookstores
movie theaters
Target
Spencer's Gifts
Hot Topic
GameStop
F. Y. E.
and more!
Proximity Ads for Kids' Comic Books & Graphic Novels
Comics & graphic novels are more popular with kids than ever! And numerous studies show that comic books & graphic novels improve reading comprehension and enjoyment, encourage reluctant readers, and include more rare and complex words per 1,000 than traditional children's books.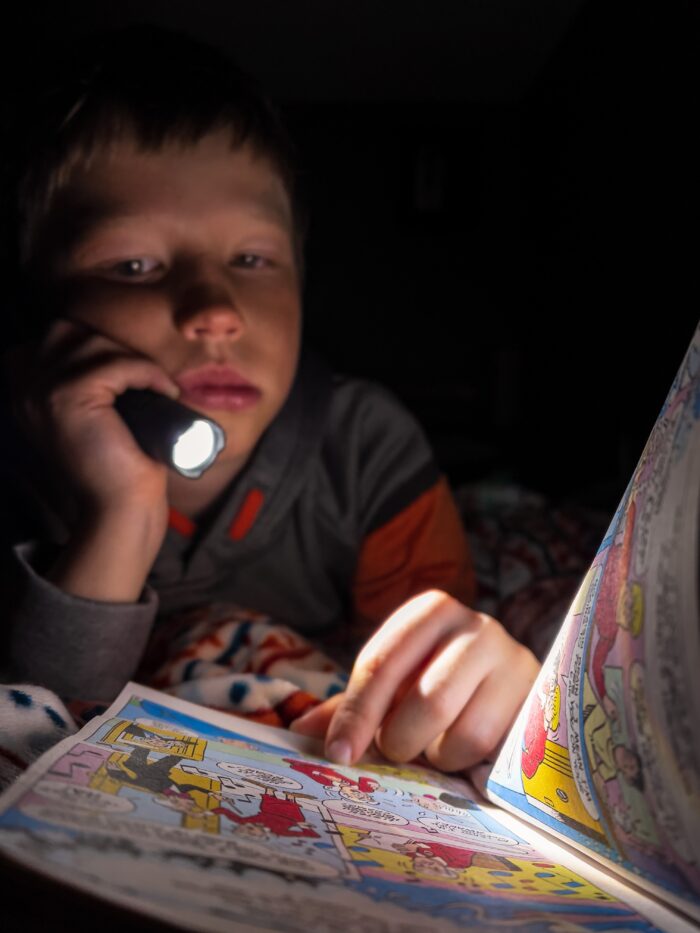 One way to use AdBiblio's proximity ads specifically for children's comics & graphic novels, is to use the exact same strategies described above for conventions, stores, and movie theaters, while adding a demographic filter to narrow down the audience specifically to teachers, librarians, and parents of kids in the book's target age range.
For example, instead of showing your ads to all comic book store visitors, we'll zero in directly on parents of kids ages 8-12 who are shopping in comic book stores.
In addition, we'll also help you reach teachers, school librarians, and parents by identifying adults who are comic book enthusiasts, manga readers, cosplayers, and more, who have recently visited elementary, middle, or high schools!
Want to know how to get started?
If you're ready to see a custom proposal featuring proximity ads for comic books, manga, or graphic novels, Mary Beth is waiting to hear from you! Just drop her a line at marybeth@adbiblio.com to find out exactly how AdBiblio can find the right readers in the right places.
---
Want to read more? Check out our guide to proximity targeting for fall books here!