Oh, middle school. What an incredibly awkward time. Especially if you happen to be a….lizard boy! We loved helping Candlewick spread the word about Tales of a Seventh Grade Lizard Boy — the hilarious and heartfelt tween graphic novel from Jonathan Hill.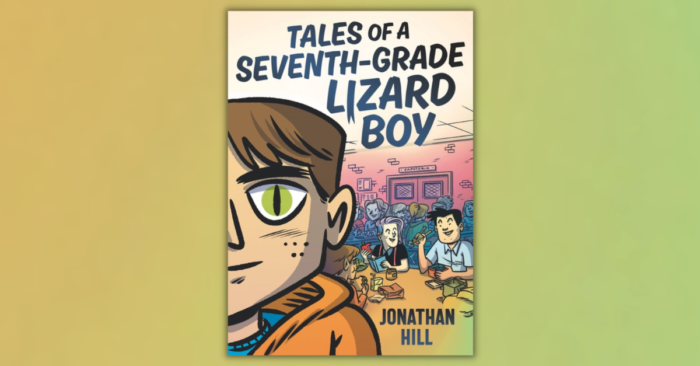 So how did Hill come up with such a funny, endearing comic? "Drawing on the experiences of his Vietnamese American family and his love of '80s sci-fi shows, Jonathan Hill crafts a funny, insightful graphic novel about the immigrant experience and the perils of middle school." Nidhi Chanani, author of Pashmina, says "This book will make you squirm and warm your heart. Beautiful art and a compelling story of self-acceptance." Middle grade years are an anxious time for anyone experiencing it, but Lizard Boy helps others feel young readers feel like it's ok to be their own unique selves.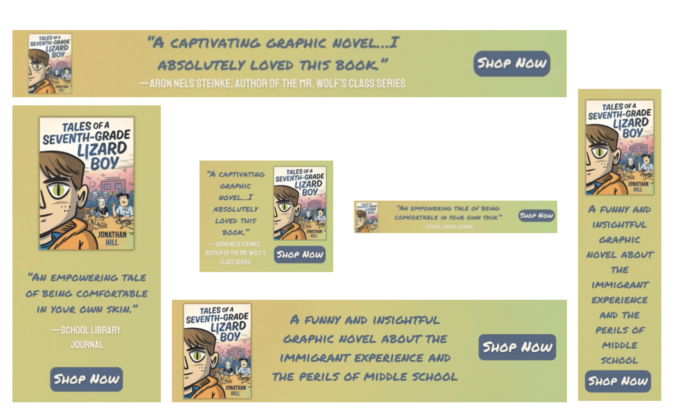 The base of the campaign targeted parents of children ages 7-12, middle grade teachers, librarians / school librarians, and grandparents – with traits and behaviors like comic book and graphic novel enthusiasts, children's book buyers, amazon book shoppers, bookstore gift card shoppers, people with a strong interest in children's / family movies and TV, and people reading parenting content online. Comps included popular authors like Lincoln Peirce, Jeff Kinney, Jennifer L. Holm, Kayla Miller, Dana Simpson, John Patrick Green, Dav Pilkey, Marcus Emerson, Lemony Snicket, Max Brallier, Stephan Pastis, Ben Clanton, and Shannon Hale. Keywords included terms & phrases like chapter books, middle grade books, middle grade reading, for middle schoolers, middle grade bestsellers, middle grade graphic novels, graphic novel series, etc.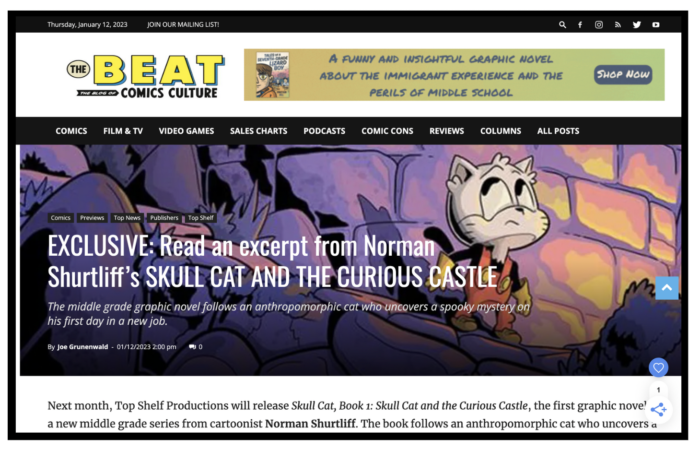 The campaign included a mix of our native and banner ads, and finished at a strong .28% CTR! The ads ran on top sites including Reading Middle Grade, Comics Beat, Fatherly, Scary Mommy, Imagination Soup, NY Times, Comicbook, USA Today, Go Comics, and Geek Mom, and did best with children's book buyers (0.36% CTR), comic book & graphic novel enthusiasts (0.33% CTR), and people reading articles with keywords like middle grade books, middle grade graphic novels, funny books for kids, middle grade gift guide, etc (0.33% CTR).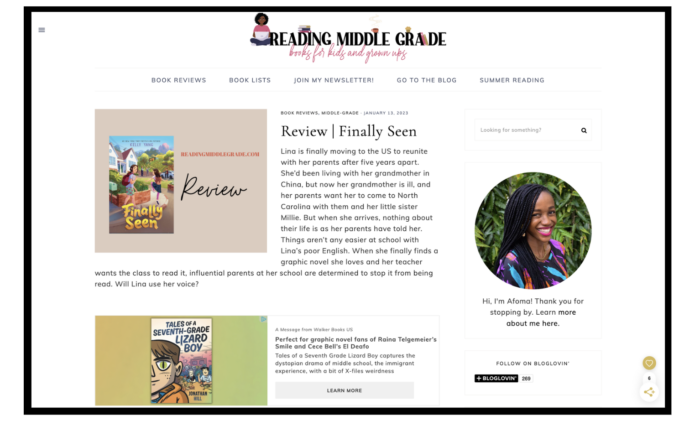 You can pick up your copy of Tales of a Seventh Grade Lizard Boy here! And if you're ready for your next middle grade campaign, you know where to find me – marybeth@adbiblio.com!