From feminist hikers to STEM educators, our expertise is reaching niche audience — and we love a good challenge! That's why our team was excited to help promote Gardening Can Be Murder by Marta McDowell, a new release from Timber Press.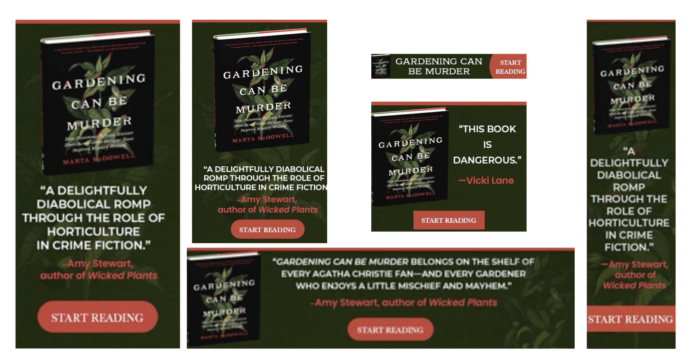 Gardening Can Be Murder explores the connection between gardening and mystery novels. The book uncovers how gardens have influenced writers from Edgar Allan Poe to contemporary crime authors, and explores the mystery genre's ties to horticultural themes. Cynthia Riggs, author of the Martha's Vineyard Mysteries, says "I qualify my endorsement because I lost an entire morning of gardening to this most fascinating book with its interweaving of plant information with mystery books in which gardening figures." That's quite the review!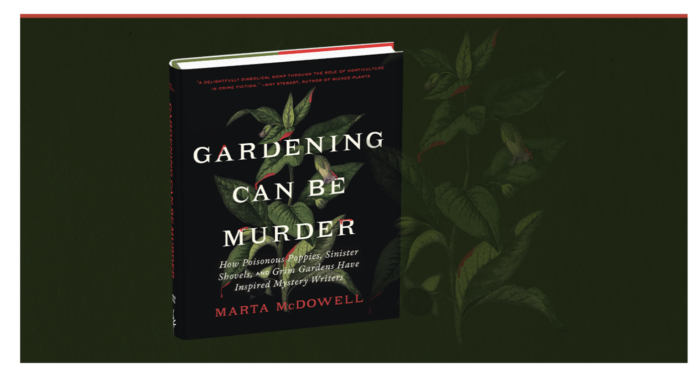 Including a mix of native and banner ads created by our in house design team, the ad campaign focused on reaching Nonfiction readers, Mystery readers, Writers, and Literature and Gardening enthusiasts. Additional traits and behaviors included Crime TV and movie viewers, Botany and Horticulture fans, house plant enthusiasts, & more! Comps included books like Wicked Plants by Amy Stewart and Plants That Kill: A Natural History of the World's Most Poisonous Plants by Elizabeth A. Dauncey. Keywords included terms and phrases like crime history, for mystery lovers, plants as murder weapons, best nonfiction of 2023, and gifts for gardeners.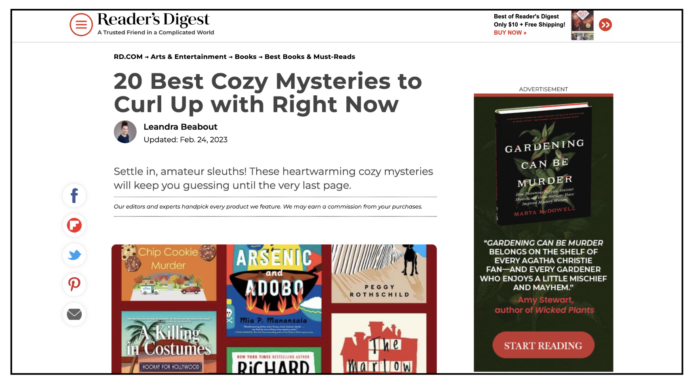 We were thrilled to see the results of our targeting expertise in the campaign's highlight performers! The ads resonated strongly with mystery readers who have an interest in Botany / Horticulture / Gardening – .27% CTR, HGTV viewers who are Crime / Mystery enthusiasts – .20% CTR, and Flower Gardening enthusiasts – .19% CTR. The campaign wrapped up at a .15% CTR (Click Through Rate) and 1.67% IAR (Interaction Rate), and ran on top sites including The Spruce, Reader's Digest, Epic Gardening, The Real Book Spy, Gardener's Path, Dave's Garden, Crime Reads, & more!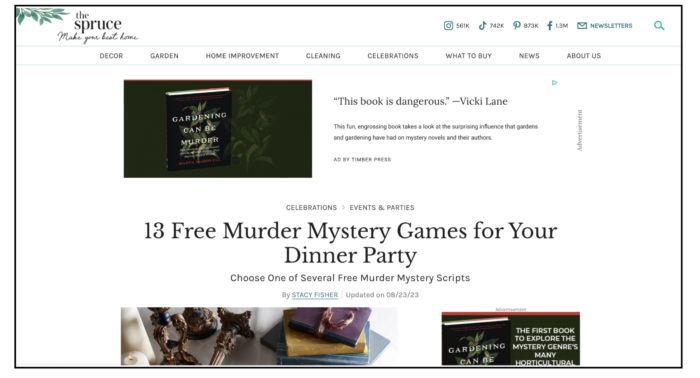 If you've got a green thumb and a taste for crime reads, look no further than Gardening Can Be Murder. You can find your copy here! And if you're ready for your next campaign, you know where to find me — marybeth@adbiblio.com.