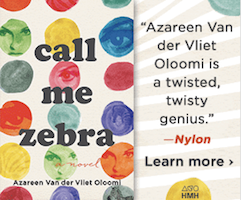 In describing the novel Call Me Zebra, The Millions says "This is a miss your stop on the subway and ignore your to-do list kind of book." Now I don't know about you, but I absolutely love when a book makes me stay in my bed during an entire Saturday. And Call Me Zebra is no exception. It's a book that will draw you in and not let go, until you HAVE to put it down to go to the bathroom. We were so excited to be a part of helping HMH to promote this gorgeous and addicting new work of fiction!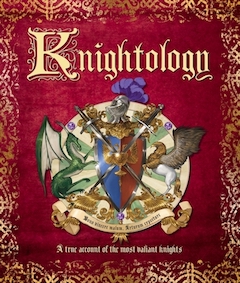 When I was in sixth grade, I was a "victim of the plague" at my middle school medieval festival. It is, to this day, my best performance. I LOVED the medieval time period as a kid, but, you know, more-so the knights, princesses and castles rather than the actual plague. When Candlewick reached out for help in promoting Knightology, I was reminded just how much my twelve year old self would love this book!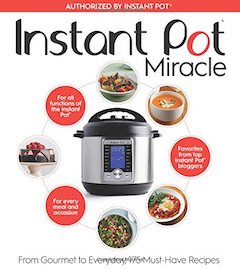 I have seven friends and family members who got an Instant Pot as a gift in December. SEVEN. It was (and still is!) one of the hottest kitchen appliances on the market. So we were super stoked to join in on the excitement and help Houghton Mifflin Harcourt promote the licensed INSTANT POT MIRACLE over the holidays!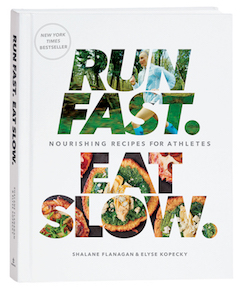 On November 5, 2017, Shalane Flanagan crossed the finish line at the NYC Marathon and became the first American woman to win since Miki Gorman in 1977. I've always been a fan of Flanagan, so when Rodale came to us shortly after to promote her Run Fast. Eat Slow. cookbook, I was psyched to be a part of it!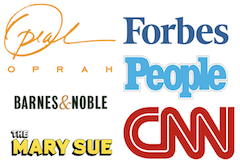 Below is a list of some of the top-tier sites where your native ad may appear!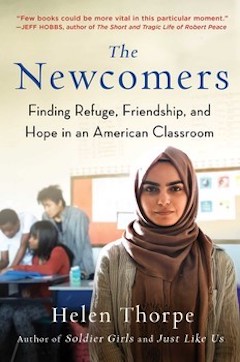 We get to advertise a lot of really unique and empowering books here at AdBiblio, and this one was no exception. When Simon and Schuster came to us with The Newcomers, we were thrilled to help share this enlightening book with readers.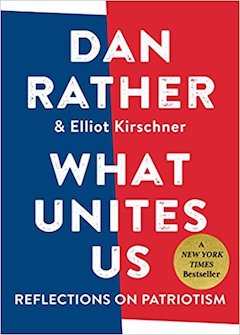 One of the most empowering- and perhaps most needed – non fiction books we've ever promoted is Dan Rather's What Unites Us. When Algonquin came to us with the hopes of helping them reach a very specific niche group of readers (those ages 65+ with an interest in News, Politics and Current Affairs), we were psyched to take on the challenge!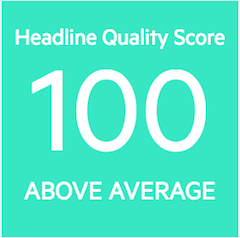 image source: sharethrough
Our goal for AdBiblio campaigns is to run book ads that capture attention, increase engagement and make your book stand out in front of the right audience. When it comes to our native ads, the headline plays a major role in helping this happen.

Like the lead paragraph in a news story, the headline of the ad is the single most important asset for capturing readers' attention in the feed. So, with that in mind, I'm sharing some suggestions to deliver a killer headline for your book!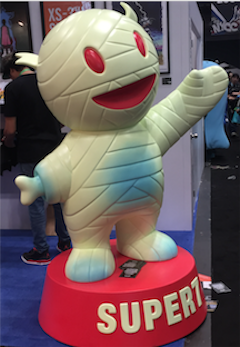 The AdBiblio team has been to NY Comic Con many times, but I personally have never had the pleasure… until now! And as a huge Star Wars nerd, what better timing than the year when The Last Jedi is being released?!
To be honest, I was expecting the atmosphere to be a lot like BEA with more costumes. If you've ever been to both BEA and NYCC though, you already know how wrong I was. (Except about the costumes – there are definitely more costumes at NYCC.)
We're just now hitting pumpkin spice latte season and it's barely Halloween – so is it too soon to start thinking about Holiday shopping for books? Nope! I don't think so. AdBiblio is already filling up November and December with Holiday campaigns! Take a look at a couple ways we can help get your niche titles in front of the right gift buyers and booknerds.