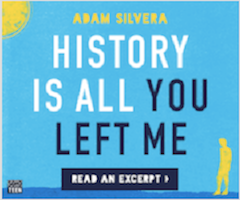 Here's what Nicola Yoon, #1 New York Times bestselling author of Everything, Everything, has to say about Adam Silvera's History is All You Left Me:  "This book will make you cry, think, and then cry some more."
Hmm…a YA book that will make you cry and cry? SIGN. ME. UP. I'm a huge fan of tearing up with a good YA read, especially those that take me back to my extreme emotions of my teenage years. So when Soho Teen came to us looking to target this emotional teen read from Silvera, I was excited to meet with the team to plan an awesome campaign.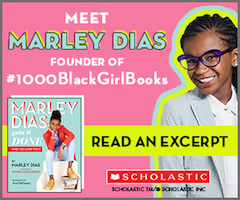 Meet Marley Dias. She might only be 13 years old, but her resume is already pretty impressive – including being an inspiring author, public speaker, activist, and one of Forbes' "30 under 30".  It seems like there is nothing this powerhouse girl cannot do – and we were beyond thrilled to be a part of promoting her new book published by Scholastic, Marley Dias Gets It Done: And So Can You!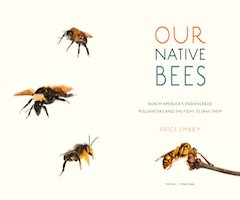 One of the coolest things about AdBiblio (IMHO) is our targeting expertise mixed with our advanced tech to narrow in on the best possible niche audience. Which is why we loved that Timber Press came to us for help in promoting, Our Native Bees: North America's Endangered Pollinators and the Fight to Save Them. We were determined to get this compelling story in front of potential readers dying to "bee" entertained and educated!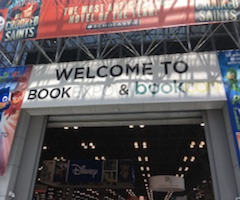 Book Expo America. 

It's certainly on all our minds. Some might call it an absolute bibliophile's dream. Others might call it five grueling days of just a smidgen of stress (smidgen's a word, right?) Either way, it's almost here. And as we all know, it's the perfect opportunity to connect with just about everyone in the book industry world, from readers to authors to librarians, booksellers, and publishers. It's the #1 book event in America. Which begs the question…in the chaos of the biggest and best book event, how will you make sure you stand out?
In Part 3 of our Connected TV series, we'll help you figure out when to include CTV ads in your campaign. If you missed Part 1 or Part 2, you should give those a quick read before diving in.
By this point in the blog series you know that here at AdBiblio, we think CTV technology and advertising is really cool. The combination of the traditional TV commercial format with AdBiblio's precision targeting (demographics, interests, geo-locations, and days & times) creates a fantastic opportunity to expand your campaign's visibility and impact.
But that doesn't mean Connected TV is right for every campaign.
Welcome to Part 2 of our Connected TV series! If you missed Part 1, make sure to check it out here.
Given the rapid growth and popularity of Connected TV, it's no surprise that advertising on CTV is also starting to gain traction – and we're extremely excited make this tech available to you!
You've probably been hearing the term Connected TV lately – especially if you've been talking to Mary Beth. But, like with any new technology, a lot of people still aren't totally clear on what exactly the term "Connected TV" means or how the tech benefits them.
Let's clear it up!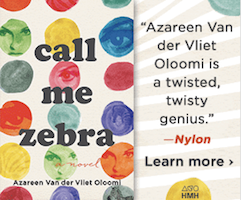 In describing the novel Call Me Zebra, The Millions says "This is a miss your stop on the subway and ignore your to-do list kind of book." Now I don't know about you, but I absolutely love when a book makes me stay in my bed during an entire Saturday. And Call Me Zebra is no exception. It's a book that will draw you in and not let go, until you HAVE to put it down to go to the bathroom. We were so excited to be a part of helping HMH to promote this gorgeous and addicting new work of fiction!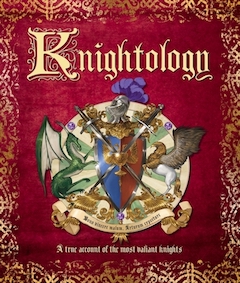 When I was in sixth grade, I was a "victim of the plague" at my middle school medieval festival. It is, to this day, my best performance. I LOVED the medieval time period as a kid, but, you know, more-so the knights, princesses and castles rather than the actual plague. When Candlewick reached out for help in promoting Knightology, I was reminded just how much my twelve year old self would love this book!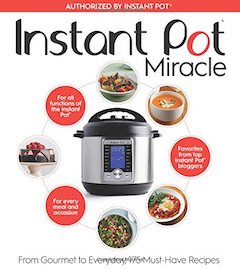 I have seven friends and family members who got an Instant Pot as a gift in December. SEVEN. It was (and still is!) one of the hottest kitchen appliances on the market. So we were super stoked to join in on the excitement and help Houghton Mifflin Harcourt promote the licensed INSTANT POT MIRACLE over the holidays!