We're just now hitting pumpkin spice latte season and it's barely Halloween – so is it too soon to start thinking about Holiday shopping for books? Nope! I don't think so. AdBiblio is already filling up November and December with Holiday campaigns! Take a look at a couple ways we can help get your niche titles in front of the right gift buyers and booknerds.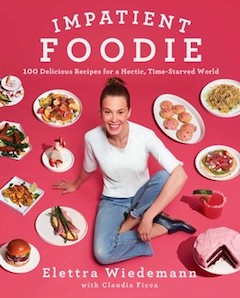 Food, glorious food! We were incredibly excited to work with S&S on promoting Elettra Weidemann's new cookbook, Impatient Foodie. As a busy millennial herself, she asks in her cookbook, "Why did good food always go hand-in-hand with slowing down? Wasn't there a way to have slow, sustainable, delicious food without the 'slow'?"Impatient Foodie helps busy bees to find the time to put the best healthy weeknight dinners on the table!
Reflecting on the recent events in Charlottesville and elsewhere around the country, including our own home base of Durham, NC, we've compiled some recent explorations of diversity in books and the book industry.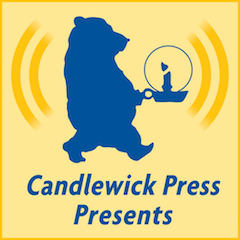 Book advertising is, of course, AdBibio's forte. We pride ourselves on being the best – and only – programmatic ad solution for book publishers and authors. But when a publisher like Candlewick wants to advertise a non-book product, like a podcast, we're always excited to take on a new challenge!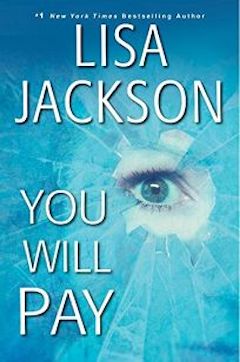 AdBiblio thrives on integrating ourselves with the digital trends of the future. Which is why we're excited to announce AdBiblio Native Ads! Native advertising mimics the style and format of organic posts on websites, letting your book ad blend in seamlessly with the content around it. We tapped into this native technology to help Kensington continue to get the word out about Lisa Jackson's thrilling new novel, You Will Pay!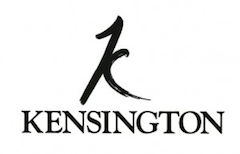 Why advertise one book, when you can advertise two?

Return to Shepherd Avenue by Charlie Carillo and Stolen Time by Chloé Duval are both ideal for readers with a strong interest in contemporary fiction, family sagas, and coming of age stories. Combining both of these books into one ad, we were able to help Kensington Publishing reach the perfect audience looking for not one, but two, of their next heartfelt reads!
Break out the sunscreen – summer is officially here! And while many beach goers are throwing the frisbee or tossing about in the waves, others (aka Mary Beth) are happiest lounging on the sand completely entranced in a book.
The time for promoting the best beach reads is now, and AdBiblio is here to help! Using advanced targeting and geofencing proximity technology, we serve your book ads to the perfect summer readers!
If there's anything we love as much as books, it's food (…and baby animals, of course – we're not monsters). So it's no surprise that we love promoting cookbooks! Delicious meals, creative recipes, and mouthwatering photos make cookbook advertising a good idea all year long, but summer's abundant fresh produce and perfect grilling weather make this season especially enticing for home chefs.
Our powerful ad targeting technology makes it easy to identify the perfect summer cookbook audience, reaching people like:
Wondering how to reach book fanatics who are also sports fanatics? We're here to let you in on a little secret… our team is awesome at this, because we are those people!
I mean, check out what Mary Beth's up to when she manages to pull her nose out of a book: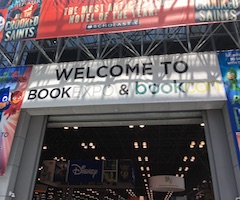 Ahhhh BEA…the time of year when thousands of book lovers converge at the NYC Javits Center to ooh and ahhh over the latest literary releases and upcoming publications.  Essentially, it's a bibliophile's dream, so of course we had a fabulous time catching up with clients, meeting new friends and hoarding ALL THE BOOKS!  Here are a few highlights from the trip: