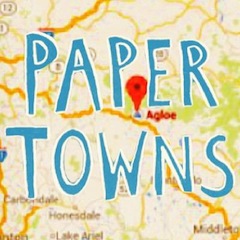 This past weekend, PAPER TOWNS, the most recent and much-anticipated adaptation from YA author John Green finally hit theaters. We do a ton of YA book advertising here at AdBiblio, and I'm always blown away by how many of them get turned into films. It's never an easy task to take our beloved young characters, in all their flaws and glory, out of a book and onto a screen, but there have been the few which didn't disappoint. So, after a long hour of lists, flipping coins and a Magic 8 Ball or two, I finally settled on my top 12.
image source: fictionsoutheast.org
In honor of July 4th, we've highlighted four of our favorite classic American authors, as well as some of our new favorites! These wordsmiths continue to leave their mark with readers all across the US, and we're excited to share some of our favorite quotes from them now.
Happy Birthday, America!
Image Credit: Read Local NC
Durham's inaugural Read Local festival last weekend proved that local books are as integral to our city's cultural fabric as local food and local businesses. And it was a blast!
Friday's Cookbook Rodeo kicked off the weekend, followed by an author dinner on Saturday night, and culminating on Sunday with an exhibition of local authors, publishers, booksellers, and service providers at Durham's Central Market.
Romance novels can be an emotional roller coaster (at least they are for me!) and it's one of the reasons why I love picking the brains of authors in this particular genre. What's it like to actually write about this crazy little thing called love? International Bestselling Author Bernadette Marie definitely knows, and she shared more with me about her life as a successful romance author when I met her at the IBPA Conference in Austin, Texas. Her series The Keller Family has graced bestseller charts since its release in 2011, along with her other series and single title books.
Read on for more about Bernadette Marie and why she always promises Happily Ever Afters…
Image Credit: BookHive
This year AdBiblio was lucky enough to head out west and attend the San Francisco Writer's Conference. It was an absolute blast, and in addition to meeting all the inspirational authors, we had a great time getting to know the other exhibitors.  Across the way from our booth was BookHive, a company which offers online focus group research for authors who want to test unfinished manuscripts in target markets. I had the opportunity to chat more with its founder and 'QueenBee', Jennifer Bowen!
Read on for more about Jennifer and BookHive, plus an exclusive BookHive coupon code!
Image Credit: Rachel McGorman
For a first-timer, London Book Fair gives the kind of adrenaline rush you'd expect from something like Coachella — just at a much lower decibel level. There are more people here than I could meet in a year, much less three days.
Image Credit: Nic Taylor, flickr
Last week, Amazon's new "Prime Now" 1-hour delivery services became available to all Manhattan residents after a two month test in select Manhattan neighborhoods.
On Twitter, customers are calling Prime Now "Awesome," "Great," "Amazing" and a "game changer."
Prime Now includes book delivery and some members of the literary and retail community worry that this new service will hurt local and independent bookstores.
Image Credit: Sean MacEntee, flickr
If you're a writer who's been discouraged by the competitive publishing industry, don't despair! For inspiration, here are some bestselling titles that were initially rejected by publishers:
According to The Huffington Post, the following books "almost never saw the light of day:"
Image Credit: Hilde Skjølberg, flickr
Tales of author woe abound, but fantasy author Kameron Hurley recently published a particularly powerful tale of her own arduous quest as an author. The story ends, as one might expect from an author of scifi tales, with a heroic and heartening finale.
Hurley published her first three books to mixed success of ups and downs. As she noted, "There is no point in writing a second book when the first tanks. Your publisher is demoralized. You're demoralized. Your fans are demoralized. It's just… demoralizing."
With a great book written but no publisher in sight, Hurley set about to turn the tide. Hurley embarked on writing two blog posts a day for three weeks last January. Then she scheduled similar blitzes in August and September. As Hurley put it:
For many authors, Facebook advertising seems like a quick and efficient option. Indeed, some authors have generated sales with Facebook ads. Authors like Neil Gaiman, John Green, and  J.K. Rowling have a thriving Facebook presence. With some demographic targeting (including cities, age and sex) and spending increments for Facebook advertising as low as $5, what could do wrong?