Posts Tagged "case study"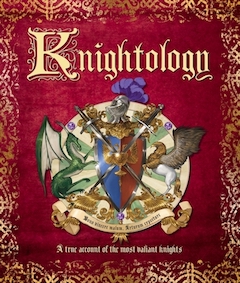 When I was in sixth grade, I was a "victim of the plague" at my middle school medieval festival. It is, to this day, my best performance. I LOVED the medieval time period as a kid, but, you know, more-so the knights, princesses and castles rather than the actual...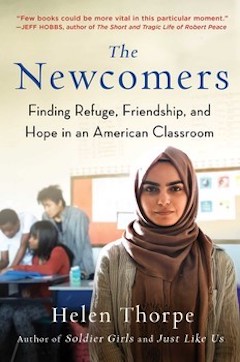 We get to advertise a lot of really unique and empowering books here at AdBiblio, and this one was no exception. When Simon and Schuster came to us with The Newcomers, we were thrilled to help share this enlightening book with readers.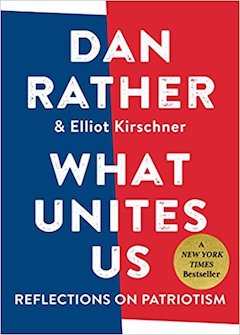 One of the most empowering- and perhaps most needed – non fiction books we've ever promoted is Dan Rather's What Unites Us. When Algonquin came to us with the hopes of helping them reach a very specific niche group of readers (those ages 65+ with an interest in...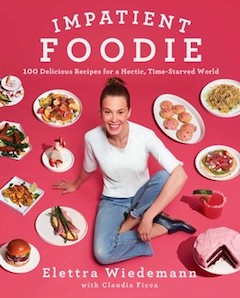 Food, glorious food! We were incredibly excited to work with S&S on promoting Elettra Weidemann's new cookbook, Impatient Foodie. As a busy millennial herself, she asks in her cookbook, "Why did good food always go hand-in-hand with slowing down? Wasn't there a way to have slow, sustainable, delicious food without...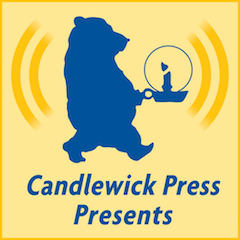 Book advertising is, of course, AdBibio's forte. We pride ourselves on being the best – and only – programmatic ad solution for book publishers and authors. But when a publisher like Candlewick wants to advertise a non-book product, like a podcast, we're always excited to take on a new challenge!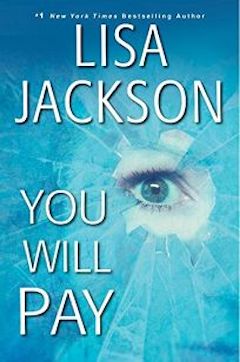 AdBiblio thrives on integrating ourselves with the digital trends of the future. Which is why we're excited to announce AdBiblio Native Ads! Native advertising mimics the style and format of organic posts on websites, letting your book ad blend in seamlessly with the content around it. We tapped into...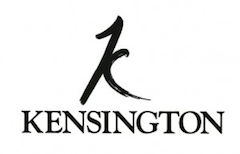 Why advertise one book, when you can advertise two? Return to Shepherd Avenue by Charlie Carillo and Stolen Time by Chloé Duval are both ideal for readers with a strong interest in contemporary fiction, family sagas, and coming of age stories. Combining both of these books into one ad, we were...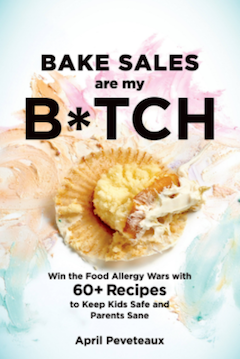 Blogger and author April Peveteaux understands the challenges of raising a kid with food allergies – after all, she has celiac disease and her daughter carries the gene that could make her celiac too. After making gluten her b*tch and writing The Gluten-Free Cheat Sheet, April decided to tackle the...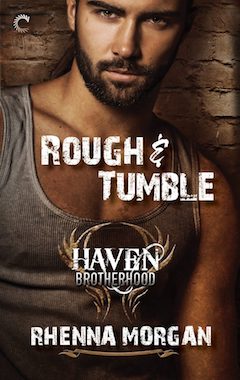 Rough & Tumble is the first book in Rhenna Morgan's steamy contemporary romance series The Haven Brotherhood. When Vivienne Moore has to go drag her hard-partying sister out of a bar on New Year's Eve, she finds herself on a collision course with dangerously sexy club owner Jace Kennedy. Jace is determined to...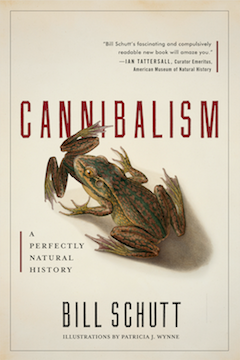 One of the coolest books we've helped promote is Bill Schutt's Cannibalism: A Perfectly Natural History. Algonquin needed to reach readers interested in learning more about the repelling yet fascinating taboo of cannibalism – and we knew it might be a challenge since "interested in cannibalism" ad targeting isn't too easy to come...